THIS IS A REPOST OF AN OLDER POST – STILL JUST AS SCARY!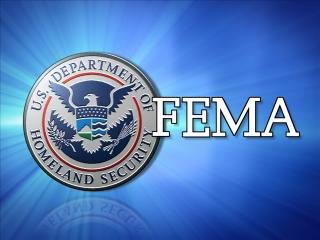 FOR MORE NEWS BY VOICE OF REASON CLICK HERE!
LET THERE BE NO DOUBT… FEMA CAMPS ARE REAL!!!!
Obama explains the FEMA Camps
Obama explains the FEMA Camps – FULL VERSION
FOR MORE NEWS BY VOICE OF REASON CLICK HERE!
BE SURE TO GO MY PROFILE'S BELOW AT OTHER SOCIAL MEDIA:
FACEBOOK | TWITTER | PINTEREST | STUMBLE UPON | TUMBLER
Right about now, you ought to be scared to death. Obama claims he will develop "An Appropriate Legal Regime" to permanently detain people PRIOR to having committed any crime. The idea of these detentions would be to prevent any individual from committing a FUTURE crime. Obama even goes as far as to say he might detain someone up to TEN YEARS before they MIGHT commit a crime.
Aren't you glad they passed the NATIONAL DEFENSE AUTHORIZATION ACT? Be sure to check out:
Effectively, the way Obama skirts AROUND the Constitution (which we all know he is a professional at) is by having the National Defense Authorization Act (NDAA), Sections 1021 and 1022, authorize indefinite military detention, WITHOUT CHARGE or WITHOUT TRIAL, any person, including an American citizen, and applies the "Laws of War," to U.S. soil, making the United States legally a BATTLEFIELD.
CLEVER LITTLE SH** ISN'T HE?
Want the REAL dirt on the National Defense Authorization Act? It REMOVES ALL of your rights guaranteed under the Bill of Rights EXCEPT the 2nd Amendment, and you know how hard he's trying to get rid of that. The ARMY can come for you at 3am if they want, collect you, throw you in a hole, not tell anyone where you are, and never charge you with anything.
Sounds safe given Obama's track record right? For more information and an in depth explanation of the act that is ALREADY law, I suggest the video below. You might be a bit more motivated to attend OPERATION AMERICAN SPRING ON MAY 16th IN WASHINGTON D.C. Any thoughts you may have about this not being Constitutional, try not to forget what Supreme Court Justice Scalia said a month or so ago: SUPREME COURT JUSTICE SCALIA: "YOU ARE KIDDING YOURSELF IF YOU THINK INTERNMENT CAMPS COULD NOT HAPPEN AGAIN."
WAKE THE HELL UP! TIME IS RUNNING OUT!!!!!
OBAMA HAS TO BE STOPPED, WHILE THERE IS STILL TIME.
OTHERWISE, ONE DAY YOU'LL WAKE UP… IN A VERY SCARY PLACE!
FOR MORE ON FEMA CAMPS:
ARMY NOW HIRING: INTERNMENT CAMP/RESETTLEMENT CAMP SPECIALIST
MARTIAL LAW PREPARATIONS BEING MADE!
FEMA Concentration Camps Disguised As Shopping Malls Being Built
DHS, FEMA Mobile Command Centers Parked at Texas FedEx Terminal
Martial Law, FEMA Camps, Jade Helm, Walmarts & Underground Tunnels
Are YOU Ready for MARTIAL LAW and FEMA CAMPS? – Beware!
These Men Are Training To Put You and Your Family In a FEMA Camp
Find the FEMA Camp Nearest You – Sound Fun?
DOMESTIC RENDITION SITES: You May Enter, But You May Not Leave!
HOW TO AVOID BEING SENT TO A FEMA CAMP
Obama Quietly Orders One BILLION Dollars of Disposable FEMA Coffins
NBC News Crew Threatened With Arrest For Filming A FEMA Camp?
As Obama's administration continues to creep closer and closer to tyranny, one could only imagine how far he'd go before Americans started to revolt. Lucky for Obama, he's already begun plans to contain the situation, allowing him to progress with his agenda with as little resistance as possible—through the use of FEMA camps.
We all know, Obama is working all hours of the day to try and disarm as much of the population as possible, and although he claims it in the name of American safety, many U.S. citizens know otherwise. But if it were to come to a point where Americans needed to be suppressed in order for the preservation of Obama's reign to prevail, what would he do?
Obama has recently discussed his new proposal of "prolonged detention," and that isn't based off of a crime you have already committed. In fact, Obama explains that he intends to incarcerate, until he sees fit, anyone that poses a threat to America and may potentially commit a crime in the future, including Americans. As Liberal activists fight to have Gitmo shut down, Obama has taken advantage of the time to inform the American public of these indefinite detention centers.
Our Commander-in-Chief explains that these centers will be placed for all Guantanamo Bay prisoners that are too dangerous to let go and still remain a threat to our nation. He goes on to mention that anyone else that is captured in this preemptive nature will also be housed here. In the case of a revolt, how many American's do you think will be deemed a threat to United States of America and indefinitely detained? Where would Obama store all these people?
Enter FEMA camps.
Obama has ordered the secret construction of FEMA camps all over the country and he's told his minions to do it as quietly as possible. These FEMA camp's may have the appearance of a helpful establishment placed there in preparation for a time of need (i.e. natural disaster), but look a little closer and you may see otherwise.
All FEMA facilities have several layers of fencing, all of which for some "mysterious" reason, have barbed wire at the top, pointing toward the inside of the fence. Why would you want to keep people you are helping in? Along with this, electronically operated turnstiles guard the only entrance(s) into the gated sections. Cameras can also be seen watching closely over the supposedly abandoned sites, and wind socks have been placed anticipating the arrival of helicopters.
Check out an example below:
FEMA camps are popping up in extremely inconspicuous places—an abandoned train yard, extra space on airport property, or even industrial complexes. Want to see where the closest one is located near you?
Check it out here—it may be closer than you think.
On top of all this, the Army is also recruiting for what they are calling an, "Internment/Resettlement Specialist (31E)." Of course they would love to explain that these specialist's expertise would be used in other regions of the planet, and as you all know, the military isn't allowed to operate in the United States. If this is the case, then why the sudden need to recruit so many more?
Obama will soon take advantage of the law that Bush passed—but never used—under his administration. Bush passed a law that would allow the current President of the United States to declare martial law at their discretion under executive action—and we all know how much Obama loves to bypass congress. Once this is in place, the military will have the power to act as Obama's henchmen, and throw any freedom loving patriots into these FEMA Camps.
Read the article at Mr. Conservative here:
THINK THEY SAW ALL THE WARNING SIGNS WE HAVE?
PEOPLE NEED TO ACT!!!
WE CAN STAND AND FIGHT NOW….
OR END UP IN THE HISTORY BOOKS….
A decision by the U.S. Supreme Court means the federal government now has an open door to "detain as a threat to national security anyone viewed as a troublemaker," according to critics.
The high court this week refused to review an appeals court decision that said the president and U.S. military can arrest and indefinitely detain individuals.
The firm of William J. Olson, P.C., which filed a friend-of-the court brief asking the court to step in, noted that not a single justice dissented from the denial of the request for review.
"The court ducked, having no appetite to confront both political parties in order to protect the citizens from military detention," the legal team said in a statement to WND. "The government has won, creating a tragic moment for the people – and what will someday be viewed as an embarrassment for the court."
WND reported when the indefinite detention provisions of the National Defense Authorization Act were adopted and later challenged in court.
The controversial provision authorizes the military, under presidential authority, to arrest, kidnap, detain without trial and hold indefinitely American citizens thought to "represent an enduring security threat to the United States."
Journalist Chris Hedges was among the plaintiffs charging the law could be used to target journalists who report on terror-related issues.
A friend-of-the-court brief submitted in the case stated: "The central question now before this court is whether the federal judiciary will stand idly by while Congress and the president establish the legal framework for the establishment of a police state and the subjugation of the American citizenry through the threat of indefinite military arrest and detention, without the right to counsel, the right to confront one's accusers, or the right to trial."
The brief was submitted to the Supreme Court by attorneys with the U.S. Justice Foundation of Ramona, California; Friedman Harfenist Kraut & Perlstein of Lake Success, New York; and William J. Olson, P.C. of Vienna, Virginia.
The attorneys are Michael Connelly, Steven J. Harfenist, William J. Olson, Herbert W. Titus, John S. Miles, Jeremiah L. Morgan and Robert J. Olson.
They were adding their voices to the chorus asking the Supreme Court to overturn the 2nd U.S. Circuit Court of Appeals, which said the plaintiffs didn't have standing to challenge the law adopted by Congress.
The brief was on behalf of Rep. Steve Stockman, R-Texas, Virginia Delegate Bob Marshall, Virginia Sen. Dick Black, the U.S. Justice Foundation, Gun Owners Foundation, Gun Owners of America, Center for Media & Democracy, Downsize DC Foundation, Downsize DC.org, Free Speech Defense & Education Fund, Free Speech Coalition, Western Journalism Center, The Lincoln Institute, Institute on the Constitution, Abraham Lincoln Foundation and Conservative Legal Defense & Education Fund.
Journalist Chris Hedges, who is suing the government over a controversial provision in the National Defense Authorization Act, is seen here addressing a crowd in New York's Zuccotti Park.
The 2014 NDAA was fast-tracked through the U.S. Senate, with no time for discussion or amendments, while most Americans were distracted by the scandal surrounding A&E's troubles with "Duck Dynasty" star Phil Robertson.
Eighty-five of 100 senators voted in favor of the new version of the NDAA, which had already been quietly passed by the House of Representatives.
Hedges, a Pulitzer Prize-winning journalist, and others filed a lawsuit in 2012 against the Obama administration to challenge the legality of an earlier version of the NDAA.
It is Section 1021 of the 2012 NDAA, and its successors, that drew a lawsuit by Hedges, Daniel Ellsberg, Jennifer Bolen, Noam Chomsky, Alex O'Brien, Kai Warg All, Brigitta Jonsottir and the group U.S. Day of Rage. Many of the plaintiffs are authors or reporters who stated that the threat of indefinite detention by the U.S. military already had altered their activities.
Video mania: The instruction manual on how to restore America to what it once was: "Taking America Back" on DVD. This package also includes the "Tea Party at Sea" DVD.
"It's clearly unconstitutional," Hedges said of the bill. "It is a huge and egregious assault against our democracy. It overturns over 200 years of law, which has kept the military out of domestic policing."
Hedges is a former foreign correspondent for the New York Times and was part of a team of reporters awarded a Pulitzer Prize in 2002 for the paper's coverage of global terrorism.
The friend-of-the-court brief warned the precedent "leaves American citizens vulnerable to arrest and detention, without the protection of the Bill of Rights, under either the plaintiff's or the government's theory of the case."
"The judiciary must not await subsequent litigation to resolve this issue, as the nature of military detention is that American citizens then would have no adequate legal remedy," the brief explained.
John W. Whitehead, president of The Rutherford Institute, said that once again, the U.S. Supreme Court "has shown itself to be an advocate for the government, no matter how illegal its action, rather than a champion of the Constitution and, by extension, the American people."
"No matter what the Obama administration may say to the contrary, actions speak louder than words, and history shows that the U.S. government is not averse to locking up its own citizens for its own purposes," he said. "What the NDAA does is open the door for the government to detain as a threat to national security anyone viewed as a troublemaker.
Whitehead said that "according to government guidelines for identifying domestic extremists – a word used interchangeably with terrorists, that technically applies to anyone exercising their First Amendment rights in order to criticize the government."
There already is precedent for the mass detainment of citizens.
In 1944, while the U.S. was defending itself in a war launched by Japan, the government rounded up thousands of Japanese Americans and placed them in camps under the approval of the high court in its Korematsu v. United States decision.
The new law authorizes the president to use "all necessary and appropriate force" to jail those "suspected" of helping terrorists.
The Obama administration had claimed in court that the NDAA does not apply to American citizens, but Rutherford attorneys said the language of the law "is so unconstitutionally broad and vague as to open the door to arrest and indefinite detentions for speech and political activity that might be critical of the government."
The law specifically allows for the arrests of those who "associate" or "substantially support" terror groups.
"These terms, however, are not defined in the statute, and the government itself is unable to say who exactly is subject to indefinite detention based upon these terms, leaving them open to wide ranging interpretations which threaten those engaging in legitimate First Amendment activities," Rutherford said.
At the trial court, on Sept. 12, 2012, U.S. District Judge Katherine Forrest of the Southern District Court of New York ruled in favor of the plaintiffs and placed a permanent injunction on the indefinite detention provision.
Obama then appealed, and the 2nd Circuit authorized the government detention program.
Since the law passed, multiple states have passed laws banning its enforcement. Herb Titus, a constitutional expert, previously told WND Forrest's ruling underscored "the arrogance of the current regime, in that they will not answer questions that they ought to answer to a judge because they don't think they have to."
The judge explained that the plaintiffs alleged paragraph 1021 is "constitutionally infirm, violating both their free speech and associational rights guaranteed by the 1st Amendment as well due process rights guaranteed by the 5th Amendment."
She noted the government "did not call any witnesses, submit any documentary evidence or file any declarations."
"It must be said that it would have been a rather simple matter for the government to have stated that as to these plaintiffs and the conduct as to which they would testify, that [paragraph] 1021 did not and would not apply, if indeed it did or would not," she wrote.
Instead, the administration only responded with, "I'm not authorized to make specific representations regarding specific people."
Forrest wrote that the court's "attempt to avoid having to deal with the constitutional aspects of the challenge was by providing the government with prompt notice in the form of declarations and depositions of the … conduct in which plaintiffs are involved and which they claim places them in fear of military detention."
"To put it bluntly, to eliminate these plaintiffs' standing simply by representing that their conduct does not fall within the scope of 1021 would have been simple. The government chose not to do so – thereby ensuring standing and requiring this court to reach the merits of the instant motion," she said.
"Plaintiffs have stated a more than plausible claim that the statute inappropriately encroaches on their rights under the 1st Amendment."
FOR MORE NEWS BY VOICE OF REASON CLICK HERE!
BE SURE TO GO MY PROFILE'S BELOW AT OTHER SOCIAL MEDIA:
FACEBOOK | TWITTER | PINTEREST | STUMBLE UPON | TUMBLER
THE VOICE OF REASON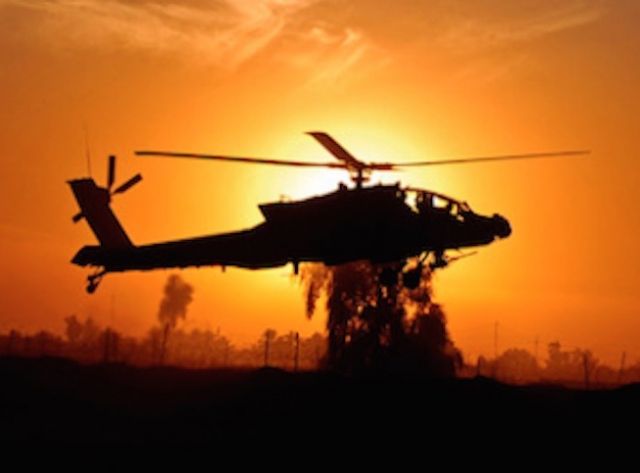 JOIN THE VAST WING! – GET YOUR MOUSEPAD HERE!