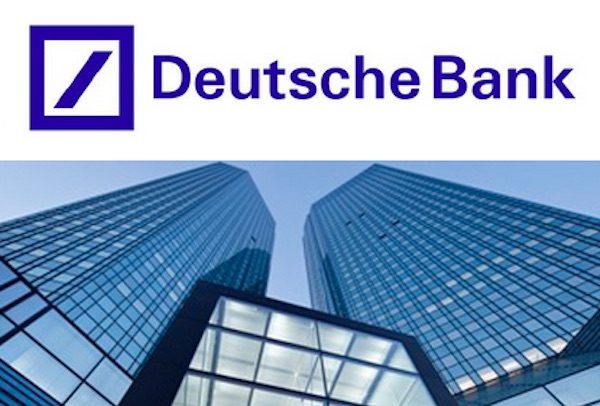 For anyone wondering why they should be listening to economists like Peter Schiff, Dr. Jim Willie, Harry Dent, or Michael Snyder, hare is the best suggestion I have for you: They are consistently RIGHT when all the talking heads on TV are consistently WRONG! One of Peter's many claims to fame is his book, Crash Proof: How to Profit From the Coming Economic Collapse. It was written in 2006 (TWO YEARS PRIOR) to the crash in 2008, and the book outlined exactly what was going to happen, and how to avoid it.
You might recall that at the time, real estate was appreciating by as least 10% every year, and every interview Peter did, the host literally laughed him off the set. Do you need reminding how that worked out? Like Peter, Dr. Willie is not a Kool-Aid drinker. He's not afraid to talk about subjects others won't go near! As such, Dr. Willie is not only well aware of the global banking cartel that runs the planet, a group many would refer to as the Bilderberg's or the Illuminati, but he's also not afraid to talk about them publicly. Recently he's proved that in posts like:
Jim Willie: Global Banking Cabal and Their Satanic Rules Are Ready to Strike
Dr. Jim Willie: The Global "Banksters" Plan For the Economic Markets (Video)
The following is from a post back in February, in a post titled, Jim Willie: "The Quickening" is Approaching Global Economic Markets:
In the following interview, Dr. Willie explained his analysis of the looming Deutsche Bank failure. He says, "Lehman Brothers was a mortgage finance disaster zone. Deutsche Bank is a global banking disaster zone…." He then goes on to say that Deutsche Bank's coming financial implosion is because its problems are systemic, and its tentacles make it the preverbal fuse with which the global banking cartel can ignite their global economic bomb…
BE SURE TO LISTEN TO WHAT ELSE HE PREDICTED, NOW THAT YOU KNOW HE WAS RIGHT!
SUBSCRIBE TO THE TOP STORIES OF THE WEEK IN THE NEWSLETTER HERE
FOR MORE NEWS BY VOICE OF REASON CLICK HERE!
That was hardly the first time Dr. Willie warned about Deutsche Bank either! As far back as 2013, and from a post titled: Jim Willie: When Deutsche Bank Fails, Barclays, Citigroup, and More Will Fall Like Dominos, Dr. Willie said the following:
"I have a client informing me that Deutsche Bank has a bunch of swaps that they wrote against Detroit muni bonds… Don't bet your money that Deutsche Bank will go down, but if it does, the next day its going to be Citi, Barclays, HSBC, Morgan Stanley, Society Generale, and big threats to JP Morgan and Goldman Sachs…"
Deutsche Bank owns $25 trillion in OTC swaps with the Central banks and other major banks, so expect a daisy chain of derivative failures for the $1.6 quadrillion derivative market if it were to fail… Deutsche Bank cannot break down by itself. It would result in the complete breakdown of the European Monetary Union…
In today's world when a big bank dies, they merge them with another big bank. Another European bank, potentially Barclays. I think we are going to see massive amounts of money FLOODING INTO GOLD… A bank failure contagion, that's what's going to push gold way over $2,000/oz again.
FACEBOOK | GOOGLE+ | TWITTER | PINTEREST | STUMBLE UPON | TUMBLER
CHECK OUT THE NEW GOOGLE+ PAGE!
April 14, 2016, Justin Gardner at Activist Post writes:
While everyone was focused on the "too big to fail" banks that brought the economy crashing down in 2008, other big banks were busy scheming investors in a different way.
In a stunning victory for "conspiracy theorists" within the precious metals space, overnight Deutsche Bank not only agreed to settle a lawsuit accusing it of manipulating the silver fix, but also agreed to help the plaintiffs pursue similar claims against other banks as part of the settlement by providing instant messages and other communications, reports ZeroHedge. And so the former cartel members are turning on each other.
Within the span of 24 hours, it was reported that Deutsche Bank, along with other banks, has been rigging both the silver and gold futures markets since 2007. The German-based bank reached a settlement in two separate lawsuits brought by bullion investors.
According to Reuters:
The plantiffs accused Deutsche Bank of conspiring with Bank of Nova Scotia (BNS.TO), Barclays Plc (BARC.L), HSBC Holdings Plc (HSBA.L) and Societe General (SOGN.PA) to manipulate prices of gold, gold futures and options, and gold derivatives through twice-a-day meetings to set the so-called London Gold Fixing.
FOR MORE NEWS BY VOICE OF REASON CLICK HERE!
While they were illegally fixing prices in the gold market, Bloomberg reports they had an equally unscrupulous hand in the silver market too.
Silver future traders in 2014 sued a group of banks including Deutsche Bank, HSBC Holdings Plc and Bank of Nova Scotia alleging they unlawfully manipulated the price of the metal and its derivatives, echoing similar claims brought previously against financial firms over alleged manipulation of gold prices. Later, UBS AG was also named as a defendant in the silver-fixing case.
Traders alleged the banks abused their position of controlling the daily silver fix to reap illegitimate profit from trading, hurting other investors in the silver market who use the benchmark in billions of dollars of transactions, according to a version of the complaint filed in April 2015. Of those four banks, only Deutsche Bank has reached a settlement.
Details of the settlements are forthcoming and will involve a monetary payment by Deutsche Bank. Interestingly, Deutsche Bank will also be cooperating with the plaintiffs in prosecuting the other banks. A letter to Judge Valerie Caproni states:
In addition to valuable monetary consideration, Deutsche Bank has also agreed to provide cooperation to plaintiffs, including the production of instant messages, and other electronic communications, as part of the settlement. In Plaintiff's estimation, the cooperation to be provided by Deutsche Bank will substantially assist Plaintiffs in the prosecution of their claims against the non-settling defendants.
It's a shocking turnaround from the years of collusion between the banks in daily secret meetings to rip off investors.
The lawsuits that have now revealed price-rigging in silver and gold futures markets were brought by private investors. It is worth noting that the Commodity Futures Trading Commission (CFTC), the government agency that is supposed to regulate these banks, initiated its own investigation in 2008 and found no wrongdoing.
ZeroHedge reports that the CFTC, then headed by ex-Goldman Sachs bankster, Gary Gensler, dropped their five-year probe into the silver markets.
The news of market manipulation by Deutsche Bank comes only days after Wells Fargo and Goldman Sachs admitted to defrauding the United States government for nearly an entire decade, which subsequently led to the housing market collapse.
In all of these criminal banking incidents, not one person was held responsible. Instead, the banks merely reached in between the proverbial couch cushions, pull out a few billion and pay off their accusers. It then goes back to business as usual.
Once again, we see that big banks and big government are the same beast, and we are the prey.
Justin Gardner writes for TheFreeThoughtProject.com, where this article first appeared.
SUBSCRIBE TO THE TOP STORIES OF THE WEEK IN THE NEWSLETTER HERE
FACEBOOK | GOOGLE+ | TWITTER | PINTEREST | STUMBLE UPON | TUMBLER
FOR MORE GREAT MATERIAL FROM JIM WILLIE:
Dr. Jim Willie: The Dollar is Dead! Even Mainstream Media Realizes it!
Dr. Jim Willie: The Global "Banksters" Plan For the Economic Markets (Video)
Dr. Jim Willie: Expect More US Voter Fraud as US Debt Problem Looms
Jim Willie: Chinese Replace US Swift Banking System, Hastening US Dollar Collapse
Dr. Jim Willie – Secret Meeting at the G20 to Take Down the US Dollar
Dr. Jim Willie: Financial Deals Happening Behind Closed Doors; US Not Invited
Jim Willie: Putin, the Gulf Emirates, Iran, and Saudi Arabia Plan Death of US Dollar
Dr. Jim Willie: We're in the Bottom of the 9th; The US Dollar is Dying (2/28)
Dr. Jim Willie: Economic Collapse is On Our Doorstep
Jim Willie: "The Quickening" is Approaching Global Economic Markets
Jim Willie: When Deutsche Bank Fails, Barclays, Citigroup, and More Will Fall Like Dominos
Dr. Jim Willie and How To Simplify Your Finances To Survive Economic Collapse
Jim Willie: Both Our Allies and the American People Absolutely Hate Our Government
Jim Willie: U.S. Dollar is Now a Matter of National Security Due to Poor Decisions
Jim Willie, the Crumbling Global Economy, and the Dollar Crisis
FOR MORE GREAT MATERIAL FROM PETER SCHIFF:
Peter Schiff: "Trump's Very Massive Recession May Have Already Begun"
Peter Schiff: Americans Fear Future With 'Dead-End Economy, Crap Jobs, and Awful Wages'
Peter Schiff: "Can Donald Trump Really Make America Great Again?"
Peter Schiff: "China is Bleeding It's Secret Account. Time to Panic!"
Peter Schiff: Newest Recession Hiding in Plain View; American Dream Is Dead
Peter Schiff: Dollar Collapse Will Be the Single Biggest Event In Human History
Peter Schiff: Obama "Peddling Fiction" As Unemployed Tops 100 Million People
Peter Schiff: Here Comes the Great, Great, Great, Great Recession!
Peter Schiff: "Whatever Obama Was Calling Recovery… is OVER!"
CNBC Actually Admits Peter Schiff Was Right… Again (Video)
Peter Schiff: Take a Good Look at the "New" American Dream!
Peter Schiff and Reagan Advisor: Complete Economic Collapse Immediately Ahead
Peter Schiff: Warning! Economic Storm Clouds Ready to Rain
Peter Schiff: Death of the US Dollar Is Imminent; Fed Out of Options
SUBSCRIBE TO THE TOP STORIES OF THE WEEK IN THE NEWSLETTER HERE
FACEBOOK | GOOGLE+ | TWITTER | PINTEREST | STUMBLE UPON | TUMBLER
DONATIONS ACCEPTED VIA PAYPAL TO GET THE RADIO SHOW RUNNING…
AND THEN TO HELP KEEP SPREADING THE MESSAGE!
COMING SOON TO INTERNET RADIO!
STAY TUNED!
FACEBOOK | GOOGLE+ | TWITTER | PINTEREST | STUMBLE UPON | TUMBLER