With each passing day, it is getting harder and harder not to conclude that the Orlando shooting was absolutely a false flag attack orchestrated by none other than Barack Hussein Obama. Follow the facts (by facts I mean the ones that actually happened, not the ones that would be politically correct, or the ones the media makes up because they're more convenience)…
We know that shortly after the Orlando shooting, any and all records of the 9/11 emergency calls from the night of the Orlando shooting vanished. Not only were they gone from Florida, but there was also no longer a trace of them anywhere to be found in all of the Southeastern United States. The tapes were seized by the FBI, and the FBI ordered the Sheriff not to speak to anyone.
The most damning evidence of what really happened, comes from what Judge Napolitano said on live television on June 20th, citing the Official FBI Transcript (apparently before Captain Transparency was able to change them). Quoting the FBI transcript, Judge Napolitano said, "The FBI Transcript shows that nobody died in the Orlando shooting until 5:13 am when the S.W.A.T. Team entered, Every last one of the dead or injured met their demise only after the S.W.A.T. Team entered." Period. Have a listen:
SUBSCRIBE TO THE TOP STORIES OF THE WEEK IN THE NEWSLETTER HERE
FOR MORE NEWS BY VOICE OF REASON CLICK HERE!
Moving forward, if we're gong to call the Orlando attack a false flag, first let's make sure there's no confusion, and everyone knows what the term False Flag means, Wikipedia defines a False Flag as:
"The contemporary term false flag describes covert operations that are designed to deceive in such a way that the operations appear as though they are being carried out by entities, groups, or nations other than those who actually planned and executed them."
In keeping with making sure we're all on the same page, for the purpose of this post let's assume the term "Conspiracy Theorist" is defined (by ME) as:
"Anyone who will stand up in the face of public ridicule, and continue to ask questions of KNOWN LIARS, and to keep asking questions…"
THIS POST WILL BREAK DOWN AS FOLLOWS:
9 Signs Orlando was a False Flag - Makia Freeman for Freedom Articles (FIRST HALF)
VIDEO – Me explaining the post & how there was mass training 3 weeks before
VIDEO – Obama's Fake Press Conference
VIDEO – Obama's previous "Crisis Actors"
Claire Bernish eat Activist Post Reveals even MORE reasons this is false flag
Makia Freeman for Freedom Articles writes
False flag attacks happen in the US with a certain and predictable regularity. It has been awhile since the last major false flag attack on US soil (San Bernardino), interspersed with one in Europe (Brussels).
ASK YOURSELF, WHY WAS THIS IGNORED:
Mass Shooting, 300 Shot At, 17 Wounded, Media Silent. Why?
Whistleblower Exposes San Bernardino Cover up – Guess Who It Implicates
In recent years, the NWO manipulators throw a false flag operation into the mix every so often for numerous reasons.
1. A first is to ensure the public doesn't forget about being scared of being attacked anywhere at any time in their home towns.
2. A second is to ensure the public doesn't forget to continue being afraid of the bogeyman du jour (in this case ISIS or Islamic terrorism, better named Zio-Islamic terrorism in deference to the real force [Zionism] behind it).
3. A third is to target different places (schools, movie theaters, nightclubs, etc.) and different segments (gays, teachers, etc.) in and of society, so that everyone starts to feel personally threatened by the specter of a mass shooting or bombing, because they identify more with that type of place or segment.
4. A fourth is gun control: the continuing agenda which has been greatly accelerated under Obama for the US to override the 2nd Amendment, forbid gun ownership and bring US laws into "harmonization" with those of the Rockefeller-influenced UN.
5. A fifth is distraction: the NWO social engineers time these events to keep other important topics out of the news (such as the ongoing and nefarious efforts to pass the TPP, TTIP, TISA, CETA and other giant "free-trade" agreements to further enslave the average citizen).
In the following video, I reveal how we can determine that this horrible tragedy is part of Obama's larger plan to grab guns. First, let's never forget the words of Michelle Obama, who said herself last summer, that her husband would confiscate all guns before leaving office. Don't ever forget that! Now, look at what we know:
FOR THE RECORD: THE REMARK I MAKE AT THE END IS A JOKE!
IN NO WAY AM I ADVOCATING VIOLENCE!
FACEBOOK | GOOGLE+ | TWITTER | PINTEREST | STUMBLE UPON | TUMBLER
CHECK OUT THE NEW GOOGLE+ PAGE!
Don't forget what we know about False Flags too. There is always a training excesses preceding them, just like in Orlando 3 weeks prior…
The November 13, 2015, Paris attacks:
Bloomberg, 11/17/15, "Hours Before the Terror Attacks, Paris Practiced for a Mass Shooting"
The Charleston, South Carolina, church shooting, June 17, 2015:
humansarefree.com, 6/24/15, "'Active Shooter Drills' Took Place in the Same Day as Charleston Shooting…"
Boston Marathon attack, April 15, 2013:
Natural News, 6/22/13, "DHS documents prove Boston Marathon bombing was false flag 'drill' planned months in advance"
Sandy Hook school shooting, December 14, 2012:
Southeast-Brewster Patch newspaper, 12/18/12, "Sheriff: Putnam Officials to Talk School Safety This Afternoon"
The July 20, 2012, Aurora, Colorado, "Batman" shooting:
Denver Post, 7/21/12, "Real life shooting imitates training exercise at Parker medical school"
As I mentioned in the video, just days after the interview, On June 14, Steve Quayle was a guest on the Weekend Vigilante with Sheila Zilinski. Steve has been a talk radio host for 25+ years, written countless books, has been in the firearms business for 35+ years, and in more recent times Steve has focused much of his attention on articulating the need for Americans to be aware of bioterrorism, and weapons of mass destruction. In other words, he knows what he's talking about! One of the first things Steve says just moments into the interview is:
Was this a false flag? "YES" – Were people killed? "YES" – Was the ultimate purpose gun control? "YES."
How can we be sure it's a false flag? Start with the blatant lies. then move on to the massive cover-up that requires breaking the law…
THAT NARRATIVE IS NOT CORRECT, THE WHITE HOUSE KNOWS, AND DOESN'T CARE!
Even though the AR-15 narrative is the one coming from the White House, the type of gun used was actually a Sig Sauer MCX. While the Sig Sauer is esthetically similar to an AR-15, and can be just as lethal as an AR-15, there aren't even any major parts that interface between the two… but don't let that get in the way of the liberal story…
Furthermore, in the interview below, Steve Quayle relays what several first responders on the scene said upon arrival. Several members of law enforcement were quoted as saying, "There were body parts all over." As someone who's been in the firearms business for 35 years, and owned multiple ranges, Steve points out the problem with that story. The story coming out "sounds" great to a bunch of liberals not accustomed to shooting, but assuming the bullets were standard military ball 30 to a clip, that ammo doesn't have the ABILITY to slice and dice victims, and leave "body parts all over."
THEN THERE'S THE BLATANT VIOLATION OF THE LAW:
Florida's Constitution guarantees a right of access to all non-exempt public records, and the FBI does not have the authority to circumvent that law… yet they are anyway. Go figure right? Under strict orders from the FBI, the City of Orlando continues refusing to release any records "out of respect for Pulse shooting victims and the families," so they say. If that were the case, then surely a family member of one of the deceased could get the records right? Fat chance!
The F.B.I. is refusing to release the 911 calls in violation of the Florida Constitution, because whatever is on those tapes is hiding evidence of either the negligence or mishandling of an active shooter situation that could otherwise be used by the families to seek recourse or justice. These families did not seek to be pawns in Obama's massive game to grab more American guns, but, to make sure Obama's scheme isn't made public, the tape cannot get out.
How bad is it, when tven far left group the Huffington Post Bloggers Club has pointed out that the timing of the attack combined with the demographic of the alleged victims and the demographic of the alleged gunman, dovetail too well with the domestic and geopolitical agendas in Washington. In fact, the group finds the timing so suspect, that they're offering $25,000 to anyone with substantial proof it was a false flag operation.
The Orlando shooting is simply perfect for at least six top priorities of the Obama regime: 1) Repealing the Second Amendment; 2) Justifying Orwellian surveillance; 3) Emboldening the police state; 4) Fan hatred of Muslims; 5) Intervene on behalf of terrorists in Syria while pretending to fight them; and 6) Distract from the most influential American Muslim of all time: Muhammad Ali.
WHAT DOES OBAMA HAVE TO SAY?
(BESIDES LYING TO THE FAMILIES AND BREAKING THE LAW)
In remarks in the Oval Office, Obama said the attack was an example of "home-grown extremism" that wasn't carried out at the specific direction of ISIS. He was speaking after receiving a briefing from top law enforcement officials, including FBI Director James Comey.
And while Obama vowed to go after extremist groups that have called for attacks on Americans, he also renewed what has now been an years-long push for laws making it harder for criminals to obtain firearms.
Acknowledging that his political opponents would criticize him for raising gun control after a terrorist attack, Obama said both issues need to be debated simultaneously.
OF COURSE THEY DO RIGHT?
FACEBOOK | GOOGLE+ | TWITTER | PINTEREST | STUMBLE UPON | TUMBLER
CHECK OUT THE NEW GOOGLE+ PAGE!
Who are the "Domestic Extremists" Obama needs to make the world safe from? Patriotic Americans should feel comforted (sarcasm) that just recently, The Department Of Justice Announced its Plans To Step Up War On "Domestic Extremists." Thanks to a Freedom of Information Request from Judicial Watch, we were able to obtain an Obama administration Department of Defense training manual, that actually defines "Domestic Extremists" for us! The training manual defines "Domestic Extremists" as:
"Americans who are 'reverent of individual liberty,' and 'suspicious of centralized federal authority' are possible 'extreme right-wing' terrorists.
The document linked above also lists people who embrace "individual liberties" and honor "states' rights," among other characteristics, as potential "extremists" who are likely to be members of "hate groups."
Finally, the document goes on to call the Founding Fathers, "extremists."
Makia Freeman for Freedom Articles finishes up with her 9 clues the Orlando Shooting was a false flag:
With all that in mind, let's take a look at some of the specifics of the Orlando mass shooting case. Here are some salient points indicating that the Orlando mass shooting may be a false flag operation:
Orlando False Flag Clue #1: Alleged Killer Worked for G4S
The notorious G4s is a British multinational private security company, the world's largest by revenue. It has already been exposed as having ties with Israel, and the security-intelligence apparatus of the US-UK-Zionist axis (CIA, MI6, Mossad).
For instance, G4S was helping Israel with its prisons before recently pulling out due to unfavorable publicity (thanks to the BDS movement). It is therefore rather intriguing that the suspected mass killer/shooter (or patsy) Omar Mateen, a 29 year old Muslim man, has been a G4S employee since 2007.
Here is the official statement from G4S:
"Omar Mateen was employed by G4S at a residential community in South Florida and was off-duty at the time of the incident. Mateen was subject to detailed company screening when he was recruited in 2007 …"
G4S is connected to 9/11 and Guantanamo too, as this article on Washington's Blog states:
"Previously called Securicor, G4S provided security at all three airports affected by the 9/11 attacks. Securicor/G4S had bought Argenbright Security — the 9/11 airport security firm — just nine months before the 9/11 attacks. The company later ran operations at Guantanamo Bay."
Orlando False Flag Clue #2: Alleged Killer Already Known to the FBI
With so many of these false flag events, the killers or patsies are already known to the FBI or other intelligence agencies. The FBI knew about Mateen; they evaluated his potential for terrorism by interviewing him at least two different times.
You may recall that the FBI has become famous of late for its "sting operations", where it has knowingly and willingly orchestrated fake terrorist acts to supposedly make us safer, while at the same time entrapping gullible people to play along and justifying its own existence.
You can read more on the subject here: 94% Of All Terrorist Attacks Are Invented By The FBI
Orlando False Flag Clue #3: Alleged Killer Shot Before He Could Speak or Be Tried
Dead men tell no tales. Omar Mateen has been shot, so we're never going to hear his side of the story. This is certainly not the first time this has happened.
Orlando False Flag Clue #4: Supposed Pledged Allegiance to ISIS
ISIS is the pet Frankenstein of the New World Order, so you can thoroughly expect the ISIS card to be played at false flag events to further (and falsely) cement in people's minds the idea that ISIS is a real and imminent threat to America.
It is patently obvious to many by now that ISIS-IS-ISIL-Daesh is a US-Israeli creation. Just like Islamic terrorists supposedly chanting "Allah Akbar" every time before they kill, the pledge of allegiance to ISIS has become a standard ingredient in the recent Western false flag recipe.
Orlando False Flag Clue #5: Drill Occurred 3 Months Prior in Orlando
You know the drill. Same time, same place, same event. With this Orlando mass shooting, there was a MCI (Mass Casualty Incident) drill that occurred 3 months ago, although there is not much information about the nature of it.
Orlando False Flag Clue #6: 666 Numerology
As with almost all false flag attacks, there is a numerological marker to the Orlando false flag event. The attack took place yesterday on June 12th, 2016, written in American English as 6/12/2016.
There is a 6, then five central digits (1 + 2 + 2 + 0 + 1) which equal 6 when added together, then an ending 6, making a 666.
The occult symbolism of this number is painted all over Illuminati and other Secret Society events. Coincidence? You decide.
Orlando False Flag Clue #7: More Than 50 Dead
Another reason to suspect the official narrative of the Orlando mass shooting is simply the alleged numbers of dead victims.
More than 50 dead? The greatest number of dead people in the US since 9/11?
So how does a security guard manage to possess the training and prowess to kill that many people in that short a time?
We come across the same loophole in the official story of Sandy Hook, where skinny kid Adam Lanza is supposed to have shot and killed 26 people in record time.
As Kevin Barrett writes:
"More than 50 dead? Only one shooter? And the guy was not even a special forces professional, but a flaky security guard?! (Who just happened to be on all the National Security radar screens, like so many others now-proven patsies.) Sorry, MSM, that doesn't pass the smell test.
"It's funny how almost all "Muslim terrorists" are either ridiculously ultra-competent supermen able to take down skyscrapers and blow up the Pentagon using a couple of package-openers as their only weapons; kill ludicrously large numbers of people in mass shootings without any military training; or otherwise perform amazing feats of mass carnage… or else they are the world's LEAST competent destruction-wreakers, dufuses who can't get a match lit to try to blow up their own shoe, or who pack their underwear with sterno camping fuel and no detonator and somehow expect their crotch to explode."
Bonus! Clue #8: One of the First Eyewitnesses to the Orlando Attack is An Actor
As this article details, one of the first Orlando shooting eyewitnesses interviewed by the MSM is an actor.
WHAT IS A "CRISIS ACTOR?"
THE FOLLOWING ARE CLASSIC EXAMPLES OF CRISIS ACTORS FROM PREVIOUS OBAMA STUNTS:
SUBSCRIBE TO THE TOP STORIES OF THE WEEK IN THE NEWSLETTER HERE
FOR MORE NEWS BY VOICE OF REASON CLICK HERE!
How is it that the same woman is caught giving testimony of the horror she witnessed at BOTH the Boston Bombing AND Sandy Hook? This woman JUST HAPPENED to be at BOTH events? She not only JUST HAPPENED to be at BOTH, she saw BOTH right up close enough to be a witness? This woman not only JUST HAPPENED to be at BOTH, she JUST HAPPENED to see everything at BOTH, and JUST HAPPENED to be picked out of crowds of witnesses to chose from? Oh yes, and she JUST HAPPENED to be picked at BOTH EVENTS by two independent news stations as THE person they were going to interview?
Wow. Some odds.
HOW ABOUT THE PHOTOS TOO?
Claire Bernish at Activist Post Writes:
A letter revealed by the Orlando Sentinel shows the FBI requested law enforcement agencies who responded to and investigated the massacre at Orlando's Pulse nightclub to withhold information from the public.
A letter from the FBI dated June 20 attached to a lawsuit brought by the City of Orlando seeking the release of 911 calls in full, as well as other records pertaining to the shooting, had also been forwarded to the Seminole County Sheriff's Office — but included instructions for law enforcement to deny all requests for information.
Under the guise of protecting the investigation — as well as the victims and their families — the letter asks law enforcement agencies to deny information to anyone asking and "immediately notify the FBI of any requests your agency received" so "the FBI can seek to prevent disclosure through appropriate channels, as necessary."
As you know, this is an active, on-going investigation being conducted by the FBI. The FBI considers information obtained from state and local enforcement agencies in furtherance of its investigation to be evidence or potential evidence. Accordingly the FBI is concerned that public disclosure of such records or information at this time will adversely affect our ability to effectively investigate the shooting and bring the matter to resolution; could endanger the safety of law enforcement officers, and other individuals who have participated in or are otherwise connected with the investigation; and risks unduly prejudicing any prosecutions that may result from the investigation.
Though the letter claims the 911 audio recordings and any other information pertaining to the mass shooting would have an exemption under the Freedom of Information Act's Section 522(b)(7)(A) — "protecting records or information compiled for law enforcement purposes where disclosure would adversely affect a pending investigation" — the excuse seems flimsy and superficial.
According to the Sentinel, attorneys for media outlets involved argue in the lawsuit for the release of all pertinent records because there exists "a strong public interest in fully evaluating how first responders and police reacted during the most critical phases of this incredible tragedy."
Indeed, as recent revelations proved, law enforcement officers responding immediately to the scene entered the club to stop shooter Omar Mateen, but were told to hold their position until SWAT arrived — something Belle Isle Police Officer Brandon Cornwell said took "15 or 20 minutes — could've been longer."
But under strict orders from the FBI, the City of Orlando continues refusing to release any records "out of respect for Pulse shooting victims and the families."
However, were the FBI truly looking out for the injured and families of victims, withholding information — which could reveal possible negligence or mishandling of an active shooter situation — wouldn't be considered. In fact, refusing to release information that might help the families seek recourse or some semblance of justice stands contrary to that end.
President of the First Amendment Foundation, Barbara Petersen, told the Sentinel the "FBI doesn't have the authority to hijack Florida's constitution, which guarantees us a right of access to all non-exempt public records."
Despite the acknowledgement law enforcement would be "obligated to respond to a request under Florida's Sunshine Law for records and information pertaining to the FBI's pending investigation, including information that your agency has provided to the FBI in furtherance of our investigation, we request that you withhold the records," under yet another exemption the agency invokes.
As the Orlando shooting has come under intense scrutiny, and the response and handling of the subsequent investigation by local, state, and federal law enforcement agencies remains the subject of controversy, the release of information to the public is crucial.
In the interim, suspicions about the incident's apparent exception to rules concerning disclosure will remain a topic of debate.
SUBSCRIBE TO THE TOP STORIES OF THE WEEK IN THE NEWSLETTER HERE
FACEBOOK | GOOGLE+ | TWITTER | PINTEREST | STUMBLE UPON | TUMBLER
OTHER /FALSE FLAG POSTS
5 More Reasons to Question the Official Story of the Orlando Shooting (Video)
Why Are Mass Shootings Up 700% and at an All Time High Under Barack Obama
15 Ways To Detect A False Flag Operation
9 Reasons the Terrorist Attacks in Paris Could Be a False Flag Event
Surreal Video Of Special Ops Tossing Firecrackers During Paris Massacre
U.K. Paper Accidentally Reveals More Obama Lies on San Bernardino
Whistleblower Exposes CA Shooting Cover up – Guess Who It Implicates
Top 25 Most Popular False Flag Videos #12 Will Shock You to the Core.
ALERT: Craigslist Ad Asking for CRISIS ACTORS in Houston For JULY 4th
Another False Flag? Atlanta Craigslist Solicits Crisis Actors For Mock Disaster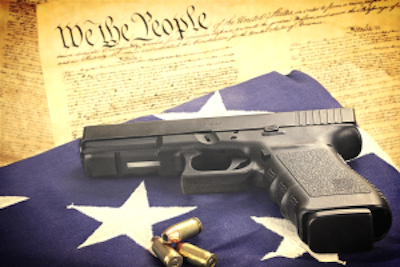 FOR MORE ON BARACK COMING FOR OUR GUNS!
They're Coming for Your Guns Using the Same Stupid Arguments; Be Ready (Video)
Shredding the Professor Who Said 2nd Amendment Should be Secretly Repealed (Video)
G. Edward Griffin: This Story Could Be the Smoking Gun For All False-Flag Ops
5 More Reasons to Question the Official Story of the Orlando Shooting (Video)
Why Are Mass Shootings Up 700% and at an All Time High Under Barack Obama (Videos)?
American Revolution Requires Just One Bullet Be Fired
The World is on Fire; Obama Declares U.S. Constitution Public Enemy #1
All You Need To Know About Obama's Coming Gun Grab
Whistleblower Exposes CA Shooting Cover up – Guess Who It Implicates
Mass Shooting, 300 Shot At, 17 Wounded, Media Silent. Why?
New Court Ruling Paves Way For Mass Gun Confiscation In America
SUBSCRIBE TO THE TOP STORIES OF THE WEEK IN THE NEWSLETTER HERE
FACEBOOK | GOOGLE+ | TWITTER | PINTEREST | STUMBLE UPON | TUMBLR
FREE GUIDE TO ECONOMIC COLLAPSE OR MARTIAL LAW…
AT THE OFFICIAL BLOG SITE BELOW!
FACEBOOK | GOOGLE+ | TWITTER | PINTEREST | STUMBLE UPON | TUMBLER