The following article continues to cover a topic that many in the alternative media have tried to cover (myself included), but it's a topic that our absurdly biased mainstream media refuses to cover, because they are bought and paid for by the Democrat Party. The issue I am talking about yet again, is how 67 former associates of the Clinton's have wound up dead after becoming adversaries of the Clinton's.
Let's be clear: This is not a myth, and this is not a "conspiracy theory." The names of the deceased are all listed below, starting with the six most recent deaths over the last seven weeks. I assure you their families don't take their deaths as lightly as the mainstream media does. The articles below detail the mysterious deaths of the former Clinton associates, followed by a video from AMTV covering the information from the articles listed that all deal with the 67 former Clinton associates now dead.
U.N. Official 'Accidentally' Crushes Own Throat Right Before Testifying Against Hillary Clinton
Julian Assange Suggests Seth Rich – Who Was MURDERED in DC – Was Wikileaks DNC Source!
Clinton Body Count or Left-Wing Conspiracy? Three With Ties to DNC Mysteriously Die
Prominent Anti-Hillary Clinton Researcher, FOUND DEAD at 54
Sanders Supporters Stunned by Sudden Death of 38-Year Shawn Lucas Who Served the Lawsuit on the DNC and Wasserman Schultz
Hillary Clinton Email on Unsecured Server Led to Execution in Iran
SUBSCRIBE TO THE TOP STORIES OF THE WEEK IN THE NEWSLETTER HERE
FOR MORE NEWS BY VOICE OF REASON CLICK HERE!
In the first video above, Julian Assange suggests that Seth Rich, who was murdered in Washington DC – was Wikileaks source for all the emails Wikileaks dumped just prior to the Democrat National Convention. According to Gateway Pundit:
On July 8, 2016, 27 year-old Democratic staffer Seth Conrad Rich was murdered in Washington DC. The killer or killers took nothing from their victim, leaving behind his wallet, watch and phone.
Shortly after the killing, Redditors and social media users were pursuing a "lead" saying that Rich was en route to the FBI the morning of his murder, apparently intending to speak to special agents about an "ongoing court case" possibly involving the Clinton family.
Seth Rich's father Joel told reporters, "If it was a robbery — it failed because he still has his watch, he still has his money — he still has his credit cards, still had his phone so it was a wasted effort except we lost a life."
It's not like what Assange says is far fetched. If you keep scrolling down, you will hear an interview with Larry Nichols, a man who has confessed to killing for the Clinton's for money. In the following video from TRUTHstreammedia, you'll hear confirmation that the Clinton's have been busy the last few weeks crossing names off their kill list. In just the last 7 weeks, the Clinton's have added another 6 new deaths to the existing 62 names for a total of 68 former Clinton associates who are now dead (if you include Iranian scientist who's name was in emails on Hillary's unsecured server).
WHO IS GOING TO WIN THE 2016 ELECTION?
The video details the recent deaths of John Ashe, Seth Rich, Joe Montano, Victor Thorn, and Shawn Lucas. After the video will be the details of the most recent Clinton Adversary deaths, followed by an interview that includes a confession from Larry Nichols, a man who claims to have been the Clinton's hitman for hire during the 1990's. He admits to killing for the Clinton's for money. Prior to the names of all 67 of the dead former Clinton associates, and prior to the Larry Nichols interview, there is one other interview that ought to turn your stomach when it comes to the Clinton's.
FACEBOOK | GOOGLE+ | TWITTER | PINTEREST | STUMBLE UPON | TUMBLER
CHECK OUT THE NEW GOOGLE+ PAGE!
HERE ARE THE FIVE PEOPLE KILLED IN THE LAST SIX WEEKS:
1. John Ashe (6/22/16)
The first in this most recent string of Clinton associate deaths was that of John Ashe, the former president of the United Nations General Assembly in 2013 and 2014.
Ashe died Wednesday, June 22nd while awaiting trial in a bribery scandal that was closely tied to the Clinton Foundation.
OFFICIAL CAUSE OF DEATH: Traumatic asphyxia and suffered laryngeal fractures while lifting.
TRANSLATION: His windpipe was crushed by a barbell.
2. Seth Rich (7/10/16
Seth Conrad Rich's unsolved murder on a Washington D.C. street has sparked a flurry of conspiracy theories because he was a staffer and self-described data analyst for the Democratic National Committee. Rich, 27, who worked for the DNC on voting issues, was shot and killed in Washington D.C., and his murder remains mysterious. "Police have found little information to explain his death," said The New York Daily News.
Perhaps the reason for the "conspiracy theories" has something to do with the fact that Rich allegedly had access to the voter database and would have known about specific instances of voter fraud. Furthermore, in addition to being shot multiple times, including the back, nothing was taken from his person. His assailants didn't take his phone, his watch, or his jewelry, and in addition to being shot multiple times, he was badly beaten.
It's also worth noting that Julian Assange has hinted that his source might have been someone inside the DNC, and Seth certainly had access.
OFFICIAL CAUSE OF DEATH: Shot and beaten to death
3. Joe Montano (7/25/16)
Aid to Hillary's running mate Tim Kaine
OFFICIAL CAUSE OF DEATH: Heart attack at age 47 on the day the DNC began, and immediately after the Wikileaks announcement was made.
TRANSLATION: Why is this not being investigated?
4. Victor Thorn (8/1/16)
Famously wrote books about Bill Clinton's sexual assaults
Also wrote books about the Clinton's increasing trail of dead bodies
OFFICIAL CAUSE OF DEATH: Alleged self-inflicted gunshot wound (On his birthday)
5. Shawn Lucas (8/2/16)
Most famous for being the one to serve the DNC and Debbie Wasserman Schultz with a nationwide class action lawsuit for defrauding Bernie Sanders and all his voters. Lucas famously said, "You've been served."
OFFICIAL CAUSE OF DEATH: Details nor released but there are conflicting reports he died in his sleep or he died on the bathroom floor.
TRANSLATION: Don't even think about suing us
WHO IS GOING TO WIN THE 2016 ELECTION?
SUBSCRIBE TO THE TOP STORIES OF THE WEEK IN THE NEWSLETTER HERE
FOR MORE NEWS BY VOICE OF REASON CLICK HERE!
Regardless of which side of the fence you come down on when it comes to "Crooked Hillary," I GUARANTEE this post has at least one, if not many details about the grotesquely sordid life of the Clinton's that you were NOT already aware of. The focus of the sound bite below is on what happened to Suzanne Coleman, and who was talking about it. For those who haven't heard the name Suzanne Coleman before, she's was one of Wild Bill's many alleged victims, and she's dead.
Suzanne Coleman "allegedly" died of a self-inflicted gunshot wound to the BACK of the head while allegedly pregnant with Bill Clinton's illegitimate baby. I'll leave it up to you whether or not you believe she committed suicide with a baby in her belly, and by reaching the gun around to the back of her head. The audio below is from a radio interview with Citizens United's founder Floyd Brown, and it deals with Coleman's death.
In the interview, Brown talks about the lengths Hillary used to go to just to keep Bill safe from the repercussions that would have resulted from all his sexual escapades. Apparently, Floyd Brown had his suspicions about Coleman's shady suicide, as did many people I'm sure, and he was prone to talking about it on his home telephone. Well, Hillary illegally wire tapped Brown's phone, and needless to say she didn't like Brown discussing that issue because of the effect it could have while Bill was in office.
FACEBOOK | GOOGLE+ | TWITTER | PINTEREST | STUMBLE UPON | TUMBLER
I'll let you hear for yourself what Floyd Brown has to say. For more on the Clinton body count, be sure to listen to the interview with Larry Nichols below, and see the full list after that…
LARRY NICHOLS: FORMER CLINTON HITMAN
FACEBOOK | GOOGLE+ | TWITTER | PINTEREST | STUMBLE UPON | TUMBLER
CHECK OUT THE NEW GOOGLE+ PAGE!
HERE IS THE CLINTON KILL LIST PRIOR TO THE LAST SIX WEEKS:
1. James McDougal - Convicted Whitewater partner of the Clinton's who died of an apparent heart attack, while in solitary confinement. He was a key witness in Ken Starr's investigation.
2. Mary Mahoney - A former White House intern was murdered July 1997 at a Starbucks Coffee Shop in Georgetown (Washington, D.C.). The murder happened just after she was to go public with her story of sexual harassment by Clinton in the White House.
3. Vince Foster - Former White House Councilor, and colleague of Hillary Clinton at Little Rock's Rose Law Firm. Died of a gunshot wound to the head, ruled a suicide. (He was about to testify against Hillary related to the records she refused to turn over to congress.) Was reported to have been having an affair with Hillary.
4. Ron Brown - Secretary of Commerce and former DNC Chairman. Reported to have died by impact in a plane crash. A pathologist close to the investigation reported that there was a hole in the top of Brown's skull resembling a gunshot wound. At the time of his death Brown was being investigated, and spoke publicly of his willingness to cut a deal with prosecutors. The rest of the people on the plane also died. A few days later the Air Traffic controller committed suicide.
5. C. Victor Raiser, II - Raiser, a major player in the Clinton fund raising organization died in a private plane crash in July 1992.
6. Paul Tulley - Democratic National Committee Political Director found dead in a hotel room in Little Rock on September 1992. Described by Clinton as a "dear friend and trusted advisor".
7. Ed Willey - Clinton fundraiser, found dead November 1993 deep in the woods in VA of a gunshot wound to the head. Ruled a suicide. Ed Willey died on the same day His wife Kathleen Willey claimed Bill Clinton groped her in the oval office in the White House. Ed Willey was involved in several Clinton fund raising events.
8. Jerry Parks - Head of Clinton's gubernatorial security team in Little Rock. Gunned down in his car at a deserted intersection outside Little Rock. Park's son said his father was building a dossier on Clinton. He allegedly threatened to reveal this information. After he died the files were mysteriously removed from his house.
9. James Bunch - Died from a gunshot suicide. It was reported that he had a "Black Book" of people which contained names of influential people who visited Prostitutes in Texas and Arkansas
10. James Wilson - Was found dead in May 1993 from an apparent hanging suicide. He was reported to have ties to the Clinton's' Whitewater deals.
11. Kathy Ferguson - Ex-wife of Arkansas Trooper Danny Ferguson, was found dead in May 1994, in her living room with a gunshot to her head. It was ruled a suicide even though there were several packed suitcases, as if she were going somewhere. Danny Ferguson was a co-defendant along with Bill Clinton in the Paula Jones Lawsuit, and Kathy Ferguson was a possible corroborating witness for Paula Jones.
12. Bill Shelton - Arkansas State Trooper and fiancée of Kathy Ferguson. Critical of the suicide ruling of his fiancée, he was found dead in June, 1994 of a gunshot wound also ruled a suicide at the grave site of his fiancée.
13. Gandy Baugh - Attorney for Clinton's friend Dan Lassiter, died by jumping out a window of a tall building January, 1994. His client, Dan Lassiter, was a convicted drug distributor.
14. Florence Martin - Accountant & sub-contractor for the CIA, was related to the Barry Seal, Mena, Arkansas Airport drug smuggling case. He died of three gunshot Wounds.
15. Suzanne Coleman - Reportedly had an affair with Clinton when he was Arkansas Attorney General.. Died Of a gunshot wound to the back of the head, ruled a Suicide. Was pregnant at the time of her death.
16. Paula Grober - Clinton's speech interpreter for the deaf from 1978 until her death December 9, 1992. She died in a one car accident.
17. Danny Casolaro - Investigative reporter who was Investigating the Mena Airport and Arkansas Development Finance Authority. He slit his wrists, apparently, in the middle of his investigation.
18. Paul Wilcher - Attorney investigating corruption at Mena Airport with Casolaro and the 1980 "October Surprise" was found dead on a toilet June 22, 1993, in his Washington DC apartment. Had delivered a report to Janet Reno 3 weeks before his death. (May have died of poison)
19. Jon Parnell Walker - Whitewater investigator for Resolution Trust Corp. Jumped to his death from his Arlington, Virginia apartment balcony August 15,1993. He was investigating the Morgan Guaranty scandal.
20. Barbara Wise - Commerce Department staffer. Worked closely with Ron Brown and John Huang. Cause of death unknown. Died November 29, 1996. Her bruised, nude body was found locked in her office at the Department of Commerce.
21. Charles Meissner - Assistant Secretary of Commerce who gave John Huang special security clearance, died shortly thereafter in a small plane crash.
22. Dr. Stanley Heard - Chairman of the National Chiropractic Health Care Advisory Committee died with his attorney Steve Dickson in a small plane crash. Dr. Heard, in addition to serving on Clinton's advisory council personally treated Clinton's mother, stepfather and Brother.
23. Barry Seal - Drug running TWA pilot out of Mena Arkansas, death was no accident.
24. Johnny Lawhorn, Jr. - Mechanic, found a check made out to Bill Clinton in the trunk of a car left at his repair shop. He was found dead after his car had hit a utility pole.
25. Stanley Huggins - Investigated Madison Guaranty. His death was a purported suicide and his report was never released.
26. Hershel Friday - Attorney and Clinton fundraiser died March 1, 1994, when his plane exploded.
27. Kevin Ives & Don Henry - Known as "The boys on the track" case. Reports say the two boys may have stumbled upon the Mena Arkansas airport drug operation. The initial report of death said their deaths were due to falling asleep on railroad tracks and being run over. Later autopsy reports stated that the 2 boys had been slain before being placed on the tracks. Many linked to the case died before their testimony could come before a Grand Jury.
WHO IS GOING TO WIN THE 2016 ELECTION?
THE FOLLOWING PERSONS HAD INFORMATION ON THE IVES/HENRY CASE:
28. Keith Coney - Died when his motorcycle slammed into the back of a truck, 7/88.
29. Keith McMaskle - Died, stabbed 113 times, Nov 1988
30. Gregory Collins - Died from a gunshot wound January 1989.
31. Jeff Rhodes - He was shot, mutilated and found burned in a trash dump in April 1989. (Coroner ruled death due to suicide)
32. James Milan - Found decapitated. However, the Coroner ruled his death was due to natural causes"?
33. Jordan Kettleson - Was found shot to death in the front seat of his pickup truck in June 1990.
34. Richard Winters - A suspect in the Ives/Henry deaths. He was killed in a set-up robbery July 1989.
PERSONAL BODYGUARDS ALL DIED OF MYSTERIOUS CAUSES OR SUICIDE
35. Major William S. Barkley, Jr.
36. Captain Scott J . Reynolds
37. Sgt. Brian Hanley
38. Sgt. Tim Sabel
39. Major General William Robertson
40. Col. William Densberger
41. Col. Robert Kelly
42. Spec. Gary Rhodes
43. Steve Willis
44. Robert Williams
45. Conway LeBleu
46. Todd McKeehan
47. Walter Scheib
Then of course, there's the 15 persons in Libya who were attempting to cooperate with the FBI investigation who are also all now dead too. Isn't that convenient? Don't forget to add them to the list.
WHAT DOES THAT MAKE?
67 DEAD PEOPLE?
If you don't understand how the election of a psychotic criminal and total sociopath to the White House could result in Martial Law, or all out war, you need to start paying better attention to the world around you. Since I'd prefer not to be #68 on that list, I think I'll quit while I'm ahead… BUT
LINKS ON HILLARY'S HEALTH:
Polls and Medical Community Are Worried About Hillary's Poor Health (Video)
Everything You Need to Know About Hillary's Health All in One Post (Videos)
See Which Doctors Say Hillary Clinton is Hiding Major Health Issue (Videos)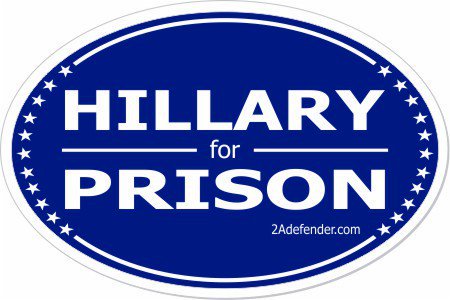 MORE EGREGIOUS HILLARY POSTS:
Wikileaks Promises to Release 'Proof Hillary Rigging Presidential Election' (Video)
Hillary Clinton Freezes in Fear – Secret Agents Says to "Keep Talking" (Video)
DNC Insider: Clinton Being Pounded in Polls – Don't Believe Mainstream Media! (Video)
Clinton Adds +5 to Body Count in 6 Weeks Totaling 67 Dead Associates (Video)
New Polls Are Being Rigged for Hillary Up to 9 Points (Video)
NSA Whistleblower Shocks Radio Host: We Have All Hillary's Deleted Emails (Video)
Hillary in Deep Trouble – "Hordes of Wall Street Executives" Descend Upon Philly
Former Clinton Hitman Confesses to Murdering People for Money (Video)
Trump Releases Second Hillary "Legendary Lie" Video; Leaves Her In Shock (Video)
C.I.A. Links Top Clinton Donor, George Soros, to Terrorist Bombing (Videos)
Clinton Author Drops Huge Bombshell About FBI if Hillary Not Indicted (Video)
Secret Audio Of Hillary Clinton's Real Plans For Guns Leaks Out (Videos)
Most Unbelievably Scandalous Video Hillary Wishes Never Saw Daylight (Video)
Another Clinton Associate Found Dead, Bill and Hillary's Body Count Increases!
FOR MORE ON THE CHAOS COMING FROM THE 2016 ELECTION:
Looks Like President Barack Obama May Suspend 2016 Presidential Elections…
Is Obama Really Going to Suspend Elections and Declare Martial Law? (Videos)
When Obama Suspends 2016 Election, a Guide to Survive Martial Law (Videos)
Black Lives Matter and Soros Plan to Escalate Chaos Forcing Martial Law (Video)
Prepping: Know Where FEMA Camps Are Before Martial Law Gets Declared (Videos)
Proof Massive Underground Military Bases and Complex Tunnels are Real (Videos)
Americans Are Protesting the Fake Election Process Everywhere; Media Silent
Former Military Officer: The 2016 Election Doesn't Even Matter (Videos)
Trump Protesters Admit Answering Craigslist Ad Paying $16/hr to Protest (Video)
Stop 2016 Election, Then Begin Martial Law Is Goals of Soros' Democracy Spring (Video)
A Former Federal Prosecutor Warned: Obama Plans to Incite Race War This Summer (Video)
FOR MORE LINKS ON MARTIAL LAW:
Martial Law Convoys Sent to Baton Rouge, Dallas, and St. Paul Before Shootings (Videos)
Pentagon Approves U.N. Use Of Force Against American Civilians (Video)
What Is the U.S. Government Endlessly Preparing For (Videos)
Patriot Films Shocking New Video of a FEMA Camp Recently Discovered in Texas
Major Update to Military Movement and Actual Documentation of Their Plans (Video)
United Nations Troops on U.S. Soil Prepared to Assist With Martial Law? (Videos)
Obama Has Prepared FEMA for All Four Storms… Are You Prepared?
13 States Obama Is Using for His Nefarious Secret Agenda (Video)
Obama: Be Ready For EMP Attacks, Engineered Pandemics, Earthquakes, and Martial Law
How Likely is Martial Law in the US, and What Happens Under Martial Law
Law Enforcement Preparing For Rioting on National Scale (Videos)
All Armed Americans To Be Detained In FEMA Camps Starting In 2017? (Video)
Beware of Martial Law: Obama Will Confiscate Firearms Of All 50 States in 2016
Army Not Prepping for Battle; Training For Riot Control and Martial Law
Pentagon Says Preparing For Huge Civil Unrest in U.S. (Videos)
Political Dissidents Homes Being Marked By FEMA Prior to Martial Law?
All You Need To Know About Obama's Coming Gun Grab
Obama Signs Executive Order Permanently Implementing Martial Law
FEMA Concentration Camps Disguised As Malls Being Built Everywhere
Government "Threat List:" 8 Million People To Be Detained Immediately
SUBSCRIBE TO THE TOP STORIES OF THE WEEK IN THE NEWSLETTER HERE
FACEBOOK | GOOGLE+ | TWITTER | PINTEREST | STUMBLE UPON | TUMBLR
FREE GUIDE TO ECONOMIC COLLAPSE OR MARTIAL LAW…
AT THE OFFICIAL BLOG SITE BELOW!
FACEBOOK | GOOGLE+ | TWITTER | PINTEREST | STUMBLE UPON | TUMBLER
SaveSave