I'm sure we can all count on the Fake News Police being all over this one, right? Do we finally have grounds to remove CNN from the public airwaves? How about a compromise? They can stay on the air if they promise to never utter "Fake News" again!
The "Fake News!" chants are getting as bad as the "Bush lied, kids died," chants were back in the day… Does the hypocrisy EVER end????
SUBSCRIBE TO THE TOP STORIES OF THE WEEK IN THE NEWSLETTER HERE
FOR MORE NEWS BY VOICE OF REASON CLICK HERE!
Danny Gold for Liberty Writers reports
Ooooooh Man! Donald Trump is on fire this week and now he has taken it to a whole different level. Just today, Trump outed CNN for creating a SICK fake news story claiming he would still work with The Apprentice while he is in office!
According to a report by CNN, Trump had been planning on staying on as an Executive Producer and even showing up on the series from time to time while in office. However, Trump is too worried about saving our country to work on some dumb TV show.
However, he did take the time to expose CNN's lies with 2 Tweets that have been taking the internet by STORM!
The rumor all started when Kellyanne Conway came on a CNN show where talked about Obama's golf habit and JOKED that maybe Trump could do the same thing but with Celebrity Apprentice instead of golfing.
"perhaps he will consider staying on [with The New Celebrity Apprentice].Were we so concerned about the hours and hours and hours spent on the golf course of the current president?"
See? A JOKE! Of course, CNN decided to run it as a story saying Trump would DEFINITELY still be a presence on the show even while in office. CRAZY!
INSTAGRAM | FACEBOOK | GOOGLE+ | TWITTER | PINTEREST | STUMBLE UPON | TUMBLR
CHECK OUT THE NEW GOOGLE+ PAGE!
The mainstream media (MSM) are a bunch of liars and bullies. The biggest difference between them and the rest of us is at least us smaller guys ADMIT to being conservative or liberal. The MSM hides behind claims of being "fair" and "unbiased" while pushing lies and propaganda down our throats.
So thank you, Donald Trump, for standing up to those lying bullies and helping to make us Great Again!!
(H/T – Daily Mail)
FACEBOOK | GOOGLE+ | TWITTER | PINTEREST | STUMBLE UPON | TUMBLER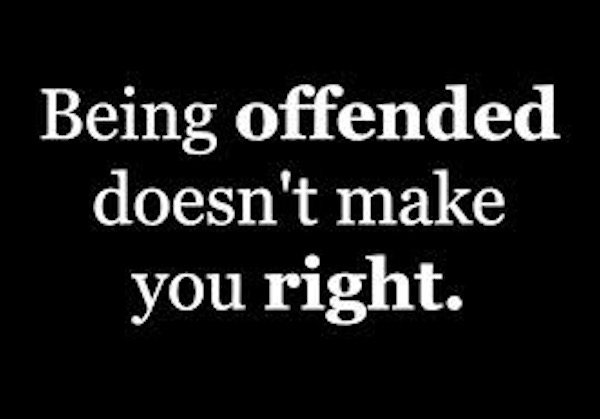 FOR MORE ON LIBERALISM: THE IDEOLOGY OF HATE, GENOCIDE, & IDIOCY:
Tucker Carlson Ruthlessly Annihilates Liberal Reporter on Live TV (Video)​
12 Liberals Who Absolutely Deserve the Karma of a Trump Presidency (Video)
Veterans Are Dying Everywhere; VA Wants To Perform Sex-Change Operations
Scientists: 40% Of People Have Newly Discovered Brain Parasite (Video)
Disbarment Charges Are Filed Against Baltimore State Attorney Mosby (Video)
Obama Changed U.S. Citizenship Oath Specifically to Accommodate Sharia and Islamic Law
Video: Sharpton Begs for Mercy as Megyn Destroys Him on National TV
New World Order's Plan for the Fall of America Upon Us? (Video)
Watch: BLM Protesters Block Roads… Motorists Take Brutal Action (Video)
New World Order's New Super Weapon Almost Complete (Video)
Millennials: History Tells Us Socialism Always Ends in Genocide (Video)
Top 10 Liberal Lies About The Constitution
Florida Drunken College Students 'Urinate and Spit' On Wounded Veterans
Which Corporations Use Aborted Fetal Cells to Sell You Products
Peter Schiff: This Is Who Really Determines U.S. Presidents
FACEBOOK | GOOGLE+ | TWITTER | PINTEREST | STUMBLE UPON | TUMBLER
"I'M WITH THE DEPLORABLES" T-Shirt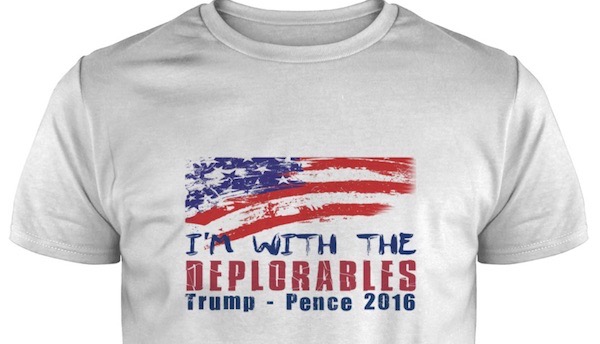 FACEBOOK | GOOGLE+ | TWITTER | PINTEREST | STUMBLE UPON | TUMBLER