By: Voice of Reason
FOR MORE NEWS BY VOICE OF REASON CLICK HERE!
ARGUEABLY THE BEST DESCRIPTION EVER OF HOW OUR ELECTORAL PROCESS WORKS!
Join my Twitter feed | Like my Facebook page
The description of the video reads:
The founding fathers warned us years ago about the dangers inherent in democracy. They considered democracy to be tyranny of the majority. In fact, they actually referred to democracy as "mobocracry." That is why they established the United States as a Republic. The Constitution guarantees to each state in the union a Republican form of government, and contains all sorts of safeguards to protect us from the evils of democracy. Unfortunately over the years, little by little, those safeguards have been torn down. The result has been every bit as disastrous as the founders feared.
The United States was founded as a Republic, NOT a Democracy, no matter how much Barrack Obama wants to insist we live in a Democracy. As the title of the article implies, the difference is NOT an idle one. "Let me be clear," Democracy is what ol' Barry wants to be sure. Why? Democracy often goes by a less flattering nickname which is better explained in the text below: a Mob-acracy. Whatever the mob wants, the mob gets in a pure Democracy. Our Founders were careful to avoid establishing the United States as such. They CERTAINLY tried to avoid what we have become, which is neither a Constitutional Republic, nor a Democracy, but rather an OLIGARCHY… but that's a whole different discussion.
In the Pledge of Allegiance we all pledge allegiance to our Republic, not to a democracy. "Republic" is the proper description of our government, not "democracy." I invite you to join me in raising public awareness regarding that distinction.A republic and a democracy are identical in every aspect except one. In a republic the sovereignty is in each individual person. In a democracy the sovereignty is in the group.
REPUBLIC:
That form of government in which the POWERS OF SOVEREIGNTY ARE VESTED IN THE PEOPLE and are EXERCISED THROUGH THE PEOPLE, either directly, or through REPRESENTATIVES CHOSEN BY THE PEOPLE, to whom those powers are specially delegated. [NOTE: The word "people" may be either plural or singular. In a republic the group only has advisory powers; the sovereign individual is free to reject the majority group-think. USA/exception: if 100% of a jury convicts, then the individual loses sovereignty and is subject to group-think as in a democracy.]
DEMOCRACY:
That form of government in which the SOVEREIGN POWER RESIDES IN AND IS EXERCISED BY THE WHOLE CLASS OF "FREE CITIZENS," directly or indirectly through a system of representation, as distinguished from a monarchy, aristocracy, or oligarchy. [NOTE: In a pure democracy, 51% beats 49%. In other words, the minority has no rights. The minority only has those privileges granted by the dictatorship of the majority.]
The distinction between our Republic and a democracy is not an idle one. It has great legal significance.The Constitution guarantees to every state a Republican form of government (Art. 4, Sec. 4). No state may join the United States unless it is a Republic. Our Republic is one dedicated to:
"LIBERTY AND JUSTICE FOR ALL!
MINORITY INDIVIDUAL RIGHTS ARE THE PRIORITY!
Individual rights are the priority. The people have natural rights instead of civil rights. The people are protected by the Bill of Rights from the majority. One vote in a jury can stop all of the majority from depriving any one of the people of his rights; this would not be so if the United States were a democracy. (see People's rights vs Citizens' rights)
Join my Twitter feed | Like my Facebook page
In a pure democracy 51 beats 49[%]. In a democracy there is no such thing as a significant minority: there are no minority rights except civil rights (privileges) granted by a condescending majority. Only five of the U.S. Constitution's first ten amendments apply to Citizens of the United States. Simply stated…
"A DEMOCRACY IS A DICTATORSHIP OF THE MAJORITY!"
Slowly but surely, the radical Left, with Obama leading, are succeeding in taking away our First Amendment Freedom of Speech by moving America CLOSER TO FULL-ON FASCISM, and it is therefore absolutely right for folks like Dr. Ben Carson to compare the Obama administration to other political parties or figures throughout history who have left a stain on mankind, much the way Obama is. Unlike many of Obama's followers, Dr. Carson has actually studied history extensively and knows what he is talking about.
FASCISM:
A governmental system led by a DICTATOR having complete power, FORCIBLY OPPRESSING OPPOSITION and CRITICISM, regimenting all industry, commerce, etc., and emphasizing an aggressive nationalism and often RACISM!
Dr. Carson believes that POLITICAL CORRECTNESS is the modern form of "FASCISM," and has also pointed out many of the comparisons between the Obama administration and THE EARLY NAZI PARTY, as it too expanded government control to unprecedented levels never before seen, and entrenched itself in all aspects of German life. Carson has even referred to OBAMA'S I.R.S. SCANDAL, and THE DEPARTMENT OF HOMELAND SECURITY as using "GESTAPO" tactics, with their targeting of Obama's political opposition much as Hitler's Gestapo did for him. Keep in mind a U.S. FEDERAL JUDGE HAS ALSO ACCUSED OBAMA OF USING THE D.H.S. AS HIS OWN PERSONAL ARMY!
HERE WHAT DR. CARSON HAS TO SAY ABOUT THE P.C. POLICE
[Audio/Video below cannot be seen in Newsletter – have to go to Blog]
FOR EXAMPLES OF OBAMA'S FASCIST TENDENCIES SEE THE FOLLOWING:
By: Voice of Reason
FOR MORE NEWS BY VOICE OF REASON CLICK HERE!
THE VOICE OF REASON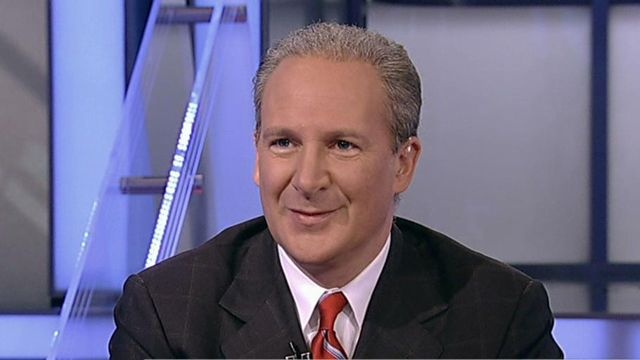 FOR MORE ON LIBERALISM: THE IDEOLOGY OF HATE AND GENOCIDE:
GET YOUR LIBERALS ARE COMMUNISTS