Pope Francis has spoken about his experience in matters of faith crises and opened up about "empty moments," while also stressing that he is a "sinner" and "fallible," in an interview with a German newspaper.
He goes on to suggest that a "Messiah" Is Incompatible with Christian Values! This has many seeing him for what he really is! Is the Pope really a follower of Jesus Christ? Why he is against what Jesus was trying to teach us?
Pope Francis said "We mustn't forget that any form of idealization of a human being always brings a subliminal brand of aggression with it as well. If I am idealized I feel under attack, I don't see myself as anything special…I'm a sinner, I'm fallible," the 80-year-old pontiff continued.
He went on to warn against the dangers of populism, calling it "evil." "Populism is evil and ends badly, as has been shown by the past century," he said.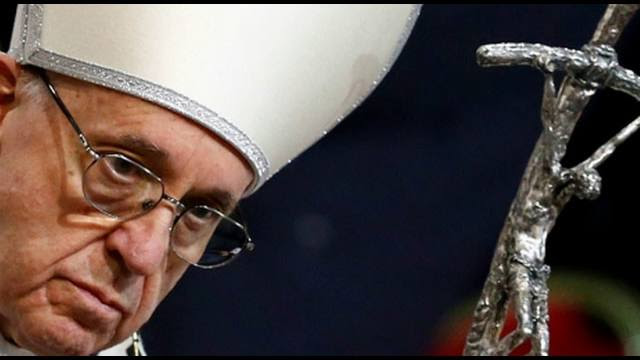 https://www.rt.com/news/379996-pope-francis-existence-god/