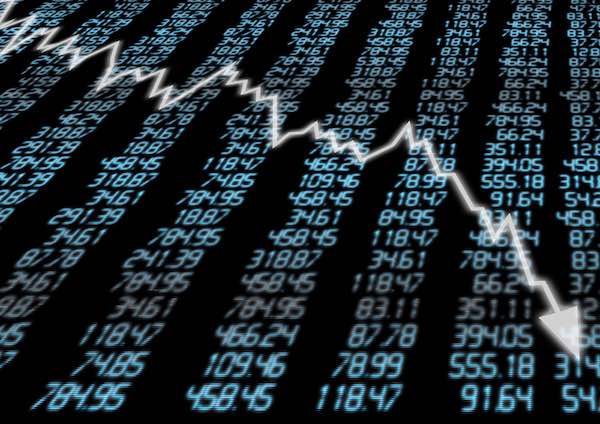 In the following YouTube, Jason Burack of Wall St for Main St interviewed returning guest, editor of The Hat Trick Letter at Golden Jackass.com http://www.goldenjackass.com/, Jim Willie. This is an interesting 90+ minute interview, and the topics below are the ones covered. I wrote out the answers to the first few questions asked by Jason… but the only way to really learn the information is listen for yourself, so I only provide the first few answers.
CHECK OUT THE NEW GOOGLE+ PAGE!
Question #1
Jason: Recently, there was a secret meeting between Russia and a Saudi Prince – Was the meeting about a coordinated oil production cut to move the price higher to save the world's largest oil producing countries? Or about what to do about Syria and pipelines? Or a mix?
Jim: I think the message was pretty much for Saudi to quit supporting ISIS, or they're going to find themselves dead. Jim also said he believes if Saudi quits working with ISIS, and they get their act together, a new oil cartel could form consisting of Russia, Iran, Saudi Arabia, UAE, Kuwait, and Qatar.The meeting also likely dealt with Putin working for the betterment of Iran and helping them get a seat at the table now that sanctions have been lifted.
As for Saudi Arabia, there have been a great deal of reports that their oil reserves are not what they've stated over the years, and that they might even be starting to run low. Furthermore it's been suggested that the war in Yemen, like so many wars the Western Media reports on, has NOTHING to do with terrorism, and everything to do with the Saudi's getting their hands on Yemen's oil. In keeping with that trend, Jim thinks the Saudi's as well as Putin are WELL aware of the tribes surrounding Saudi Arabia that are hostile toward that regime. It's probably only a matter of time before that kingdom falls anyway, but the process would be greatly hastened if their oil reserves ran dry. Jim was of the opinion Putin offered them "IN" while the getting is still good. A Russian, Iranian, Chinese, Gulf Emirate States alliance would be a strong one to be sure,
Question #2
Jason: The IMF has said Saudi Arabia can only survive at most 5 years of low oil prices at their current burn rate in foreign exchange reserves before they go bankrupt too. Almost every other OPEC producer has spent most of their oil profits almost as soon as the profits come in and are in much worse shape than the Saudis. Will OPEC be going to China begging for a bailout if oil prices don't rise again soon?
Jim: I believe things are going to get REAL interesting when two things happen. First, things are going to begin to get hot when the Gulf Emirates led by the Saudi's begin selling the Chinese their oil in the RMB, and maybe even other parts of Asia in general. The second thing to look out for is when business loans start taking place denominated in the RMB, first in the Middle East, and then expanding around the globe.
Picking up where the first question left off, there is further discussion about the Saudi reserves and how depleted they truly are. Western Media reports that Saudi Arabia has limitless oil, however at the time of the first Wikileaks document dump, it was learned that limitless oil is far from the truth. Additionally, a large portion of the oil that IS plentiful in Saudi Arabia is actually located on the Western border which is under Shiite control. For those who don't know, the Shiite there are very loyal to Iran. All of this signals a potential meltdown of Saudi Arabia, and as per usual, the Western Media is silent. Jim explains that part of the REAL reason for the Iranian sanctions were an effort to help our ally by lowering the price of oil enough to put the fracking companies in the U.S. out of business. That is the same reason, as I reveled a week or two ago, Why Obama Rejected the Keystone Pipeline. The rejection had far less to do with Obama's "green" buddies as one might be led to believe.
Question #3
Jason: Some Wall St commodity traders are illegally buying $10/barrel oil on the black market from ISIS. Why haven't the buyers gotten caught?
Jim: Jim's answer to this goes down a road the mainstream propaganda machine here in the U.S. won't go near. In short, he says the reason NATO buys ISIS oil, is because of what people like myself have been saying for quite some time now. ISIS is a CIA created asset, originally designed to fight a proxy war with Russia, and NATO is in on the deal.
Recall that is was 10 days ago, Putin Exposed 40 Countries That Finance ISIS, and he had no problem telling the entire UN that Obama was the creator of ISIS, as you will see in the video below.
Question #4
Jason: In our last interview you talked about a massive oil bust that was coming, but why haven't we seen banks go bust from shale oil loans yet? Is the Federal Reserve secretly bailing these banks out?
Question #5
Jason: Christine Lagarde of the IMF seems to approve of the RMB going into the SDR very soon but the US government appears committed to blocking the RMB into the SDR. How much longer can the US government block the RMB going into the SDR?
Question #6
Jason: What happens to gold and silver supply available if many gold and silver mines shut down and miners start going bust?
Question #7
Jason: Do you think Wall St is planning on buying gold and silver mines up as they go bankrupt?
Question #7
Jason: Why do you think Wall St banks are starting to rapidly embrace the block chain technology behind Bitcoin? Is this another part of the elite's plan for a cashless society where all transactions are taxed and tracked?
Question #8
Jason: China is negotiating a large currency swap bailout with Venezuela probably in exchange for a massive amount of oil. Will this be the model how the developing world/commodity producing countries with too much US Dollar denominated debt will strategically default on their US debt and then get financing from China and Chinese banks?
Question #9
Jason: Do you think currency swaps will be the main bailout tool for central banks going forward?
Question #10
Jason: In early November, Bloomberg put out an article how Wall St banks are trying to offer discounted interest rate swaps to attract more buyers of these products. Why are the banks trying to sell more of these when there's already so many?
Listen to the full interview for Jim's in depth answers!
FOR MORE GREAT MATERIAL FROM JIM WILLIE:
Jim Willie; One on One -Taking Questions On the Most Pressing Matters of the Day
Jim Willie: The Fed, Yellen, US Dollar, and Negative Interest Are a Joke!
Jim Willie Explains U.S. Nuclear Threats to China & Russia Over Challenging the Dollar
Jim Willie: What Will It Mean If the Yuan Gets Reserve-Currency Status?
Jim Willie and 20 Reasons Why Quitting Prepping After September Was Wrong
Jim Willie: The Mid East Carnage Left by the American Wrecking Ball
Jim Willie: The Fractured Bond Market and the Economic Collapse
FOR MORE GREAT MATERIAL FROM PETER SCHIFF:
Peter Schiff: Higher Spending During Holidays Does Not Fix Screwed Economy
Peter Schiff and "If The Economy Is Fine, Why Are So Many Large Retailers Imploding?"
Peter Schiff: Take a Good Look at the "New" American Dream!
Peter Schiff: Did the Fed's Luck Run Out On Friday the 13th?
Peter Schiff and "The 4 Harbingers Of Stock Market Doom"
Peter Schiff and Reagan Advisor: Complete Economic Collapse Immediately Ahead
Peter Schiff: Warning! Economic Storm Clouds Ready to Rain
Peter Schiff: Death of the US Dollar Is Imminent; Fed Out of Options
Peter Schiff: 11 Trillion In Global Stock Losses and Awful Jobs Report
Peter Schiff: "The Fed Admits Rates Could Stay at Zero Forever"
Peter Schiff with Mr. "I Have No Fear Of an Economic or Stock Market Collapse"
Peter Schiff Explains Why Financial Bubbles Are Ready to Pop
Peter Schiff: Everybody Is Preparing for Wrong Outcome in US Economy
2 Day Crash That Was Larger Than Any 1 Day Market Crash In U.S. History
Peter Schiff On China's Currency Devaluation and the Federal Reserve Board
Peter Schiff: Greece Was a Sideshow. Americans Need to Worry About Starving
Peter Schiff: China and Switzerland is Killing U.S. Dollar
FOR MORE NEWS BY VOICE OF REASON CLICK HERE!
CHECK OUT THE NEW GOOGLE+ PAGE!
BE SURE TO GO MY PROFILE'S BELOW AT OTHER SOCIAL MEDIA:
FACEBOOK | TWITTER | PINTEREST | STUMBLE UPON | TUMBLER
THE VOICE OF REASON