The level of American ignorance coming from the White House could easily be called moronic, or it could be called negligent, but most SANE people would consider it TREASONOUS. The United States is fighting a proxy war with Russia as I write this, and Russian Airforce Jets are spotted OVER AMERICAN CITIES, and not a peep from the White House or the media. This is INSANE!
QUESTION TO LIBERALS: ARE YOU OK WITH YOUR CHILDREN PLAYING UNDER THEIR FLIGHT PATH?
I DIDN'T THINK SO…
Recall that a Top Obama appointee (the Director of the Defense Intelligence Agency and one of his OWN men) has already come forward and accused Obama of treason, along with at least one Four Star Admiral, one Lieutenant General, One former CIA Director, and One Former FBI Assistant Director…
SO, BEFORE YOU KEEP DEFENDING THIS SOCIOPATH… LET ME ASK AGAIN… DO YOU MIND IF YOUR CHILDREN PLAY UNDER THEIR FLIGHT PATH?
IF YOU'RE NOT PART OF THE SOLUTION, YOU ARE PART OF THE PROBLEM!
According the video below, we have witnessed at Least 1 Russian Airforce Jet go directly over 3 Major US Cities! Some of the data is missing, but you can see that it originated from Moscow, Russia. It is listed as part of the Russian Military and Space Aircraft. It is also operating without Any Call Sign! It looks to be part of the "Open Skies Treaty". It has flown over many cities, reservoirs and military installations. I will continue to update as i get more. Track the flight here: http://www.flightradar24.com/82bbdcc
Russian Jets Over 3 US Cities (I)
FOR MORE NEWS BY VOICE OF REASON CLICK HERE!
CHECK OUT THE NEW GOOGLE+ PAGE!
Shepard Ambellas of Intellihub writes:
SACRAMENTO, Calif. (INTELLIHUB) — Just as soon as the page refreshed the plane disappeared or 'went dark' along with the link, Franchi explained, after witnessing a "Russian Air Force jet" being tracked online over parts of California and Nevada.
Shockingly and for no apparent reason the aircraft appeared to be flying in erratic patterns as documented and posted by Twitter user @M3t4_tr0n.
#Breaking: #RuAF Russian Air Force #RA85655 in #US airspace https://t.co/Daed6KFgaa @TheAviationist @CivMilAir pic.twitter.com/h9yuT0tuPb
— Already Happened (@M3t4_tr0n) December 4, 2015
Moreover the very fact that a foreign military aircraft, displaying no call sign, was actually flying over U.S. airspace is alarming to say the least and raises a major red flag with all the fingerprints of a black op. The aircraft was a Tupolev TU-154M " which is "capable of operating from unpaved and gravel airfields with only basic facilities," according to Wikipedia, which also makes clear that 13 of the aircraft are still used for military operations as listed below.
2

1

Operated for the government

4

1

4

1 Operated for the government

2

4

1

1

Used by the Kazakh Ministry of Emergency Situations

1

7+

At least 7, might be up to 12–14 in service. 6 of them are of ELINT versions and 6–8 of them are airliners

16

4

Operated for the government

2

1

Operated for the government

1
The aircraft was confirmed by the app to have been flying between a 4500 and a 10,000 foot altitude, making zig-zag-like passes. Franchi frantically explained how every plane on the app has a call sign "except this one."
CHECK OUT THE NEW GOOGLE+ PAGE!
Aside from the blank call sign, this incident is nothing new. In fact CNN reported:
On June 4, according to U.S. defense officials, four long-range Russian Tu-95 Bear-H bombers, accompanied by an aerial refueling tanker, flew into the U.S. Air Defense Identification Zone, an area extending 200 miles from the North American coast, off Alaska, where they were intercepted by U.S. F-22 fighter jets.
Two of the Russian bombers peeled off and headed west, while the other two flew south and were identified by U.S. F-15 fighters within 50 miles of the California coast.
Other attempts have also been made to enter U.S. airspace and have been successful. Like when two "Tu-95 Bear H bombers flew into the Alaska zone on April 22. But unlike most earlier incursions, no U.S. interceptor jets were dispatched to shadow them, said defense officials familiar with the latest U.S.-Russian aerial encounter," reported the Washington Times.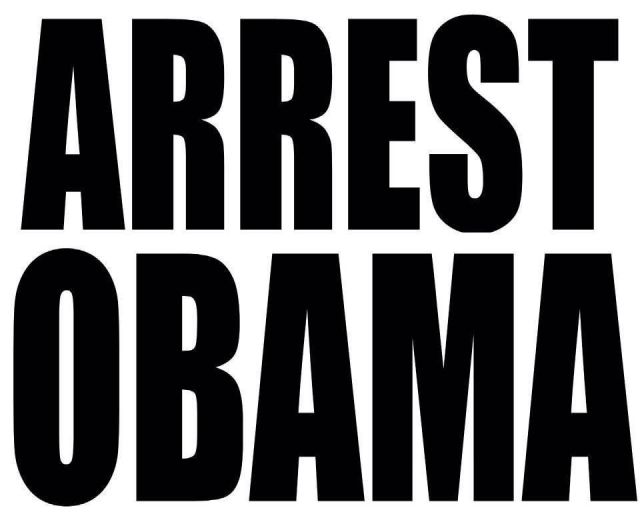 FOR MORE ON OBAMA'S TREASONOUS ACTS!
Top Obama Appointee: "President Knowingly and Willingly Armed ISIS"
Can A Sitting US President Be Arrested?
Why Did Obama Warn ISIS With Leaflets Before Bombing Them????
Former FBI Assistant Director Risks His Life – Just Exposed Obama In Huge Way!
The Proof You've Wanted Regarding Obama's Treason
Obama's Media Covers Up Bomb Threat to Promote Migrant Invasion
Obama Promises to Veto Bill Increasing Screening for Refugees
Former CIA Director Unloads, Then Issues Severe Warning About Obama
False Flag Alert! Obama Caught Smuggling in Refugees on UPS Planes? (Video)
Senate Passes Bill Forcing Draconian Schedule of Mandatory Vaccines on Veterans
Here's What The Media Won't Dare Tell You About The 2016 NDAA
The TPP Has a Secret Clause to Limit Free Speech Online – Shocked?
Obama Ushers In Armageddon to America
Obama's Unconstitutional Schemes to Nationalize Police Start Again
How "Fundamentally Transforming" America Relates to the Communist Manifesto
Obama's Third Term: What You Need to Know About Hillary Clinton's Emails
Pentagon's New "Law of War" Manual "Reduces Us to the Level of Nazis"
Military Brass Goes To Battle With Obama Over Treasonous Iran Agreement
Whistleblower Reveals Hillary Being Fed to the Wolves to Cover-Up Larger Scandal
Top General Admitting That Obama Knowingly Armed ISIS Committing Treason
Obama Caught Stonewalling Investigation For the Seal Team Six Murders
Several Generals and Admirals Turning On Obama In a Major Way… Again!
Breaking: Several Admirals and Generals Accusing Obama of Treason!
FOR MORE NEWS BY VOICE OF REASON CLICK HERE!
CHECK OUT THE NEW GOOGLE+ PAGE!
BE SURE TO GO MY PROFILE'S BELOW AT OTHER SOCIAL MEDIA:
FACEBOOK | TWITTER | PINTEREST | STUMBLE UPON | TUMBLER
THE VOICE OF REASON
Schedule
Schedule
Schedule
Schedule
Schedule
Schedule