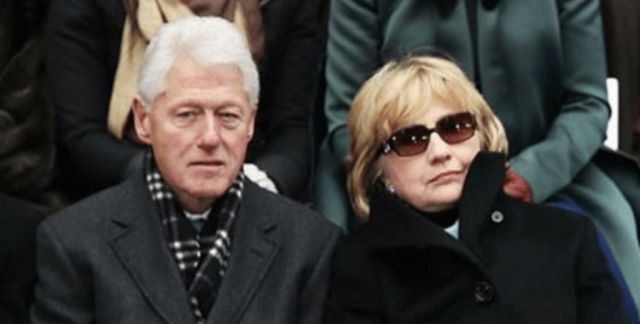 As reported by Bretibart this week, there is a major blockbuster debuting at this year's Cannes Film Festival 2016, and with a rare preview of the movie released as a teaser and included in this post, it struck me as the perfect opportunity to take advantage of a captive audience, and shine some light on several scandalous bits of media all in one convenient post in the hope it goes viral. By the way, I was kidding about the movie being billed as a major blockbuster, but I suppose anything is possible. In the trailer below, the narrator very solemnly says:
"With the Clinton's, nothing is sacred. Everything is for sale, but WE are the ones that are paying the price. Maybe, just maybe, the American people are tired of being sold sold out."
Time is running out, so I'm using the release of the trailer as a medium to help me get other crucial information into the hands of voters before November. If either Democrat running wins the White House, that will be the end of the Second Amendment, or it will be the beginning of an all out civil war, neither of which sounds anywhere near as appealing as simply defeating Hillary to begin with by bringing awareness to voters.
With just a few simple video and audio recordings all compiled in this one post, the vast majority of which most Americans have never seen or heard of compliments of a dishonest media, my intention in writing this is to make any human being with a shred of moral fiber absolutely unable to pull the level for Hillary Clinton come November based on what they hear.
As we all know, there are those among us who are not cut from a moral cloth, but I believe they are the minority. I choose to believe the overwhelming majority of Americans are indeed a good and moral people, just people who have just been misled by dishonest power brokers controlling a phony media narrative. I don't have to opine much; I'll just let the horribly disturbing nature of the media clips seer themselves into the readers mind. Hillary doesn't need much help digging her own grave.
First, In the video below, take a first hand look at the trailer for the new moving titled "Clinton Cash," a documentary based on the Peter Schweizer book the New York Times hailed as "the most anticipated and feared book of a presidential cycle," will premiere at a special distributor screening at the Cannes Film Festival 2016.
SUBSCRIBE TO THE TOP STORIES OF THE WEEK IN THE NEWSLETTER HERE
FOR MORE NEWS BY VOICE OF REASON CLICK HERE!
Before you listen to the second video, I'd like to make a suggestion. You'll thank me later. if you can, hit play without first looking to see the video's length. Just so you have some idea, I'll tell you right now that the video is somewhere between 15 and 30 minutes in length. The other suggestion I have, is that you look away from the video while you listen to it.
From my own experience, I can tell you I was knee deep in something I was working on while I listened, and the video played in the background. When I hit play I had no idea how long it was. None. By the time I reached the last 10 minutes of the video, still not knowing how long it was, the mere fact that it kept going, and going, and going, at one point I was actually yelling, "HOLY CRAP, HOLY CRAP, HOLY CRAP," and I kept getting louder and louder until the neighbors must have thought I was losing it. Without watching the progress bar of the video the way I so often do on any other video, as the list of crimes kept coming, I thought I might faint at some point, or go into cardiac arrest.
I KID YOU NOT! TRY IT!
Then, after hearing the whole video, while you're on the verge of going into shock or cardiac arrest, if you happen to have kids or grandkids, once you've head all of that, how could you ever let that woman into the White House?
FACEBOOK | GOOGLE+ | TWITTER | PINTEREST | STUMBLE UPON | TUMBLER
CHECK OUT THE NEW GOOGLE+ PAGE!
In the third video, you can see for yourself the words and actions of Hillary Clinton that surely have already resulted in a cozy spot in hell being reserved for her when the time comes. In the video you'll see clip, after clip, after clip of proven Hillary lies about the victims in Benghazi, and then she has the audacity to tell a grieving mother of one of the Benghazi victims at the last Democratic debate that it was the MOTHER of the victim who was lying, not her.
FOR MORE NEWS BY VOICE OF REASON CLICK HERE!
Not to worry. we'll eventually get to the details about the big movie premier in Cannes below, but there are still two more noteworthy items. First, have you ever heard the name Larry Nichols? Larry Nichols is a self admitted killer for hire during the Clinton's earlier years? Sound like nonsense? Can you believe over 90 close friends and associates of the Clinton's have died in mysterious accidents over the years?
I don't know what sounds more like nonsense to you, that no mathematical probability on this planet could account for 90 close friends and associates all dying in mysterious accidents by chance, or that they paid someone to kill a few, but this isn't a tough one. Heck, I don't even have 90 friends, let alone 90 that could die of mysterious accidents all knowing me, so I for one am inclined to believe Mr. Nichols most likely killed some of them as he says he did. Listen to Mr. Nichols for yourself below:
Clinton Hitman Admits To Murdering For Them
Finally, the last item to cover before getting to the details about the movie premier, is you can go ahead and ignore every word Hillary has ever said publicly about guns. In the audio below, captured behind closed doors, listen to how she really feels. Would you feel safe leaving your family without any means to protect themselves from the likes of her and her henchmen? Before you answer, did you know just a few weeks ago, another former Clinton Associate turned up dead… so her and Bill are STILL filling body bags… think carefully before you answer…
FACEBOOK | GOOGLE+ | TWITTER | PINTEREST | STUMBLE UPON | TUMBLER
Most Americans never hear all that because the media is so far in the tank for the Democrats. Now you've heard it, and you can't unhear it. so, please spread it. The country deserves to know who Hillary REALLY is before they vote.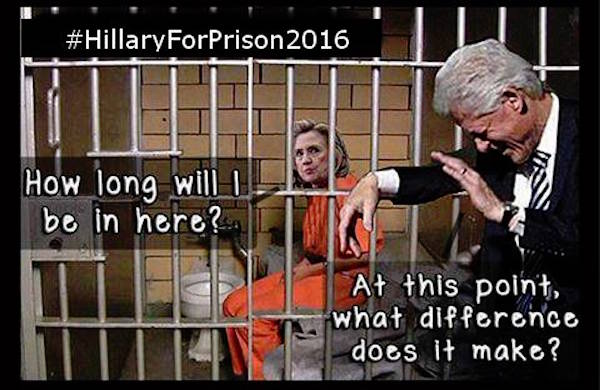 Now, as for that movie premier… the name of the film is, "Clinton Cash: The Untold Story of How and Why Foreign Governments and Businesses Helped Make Bill and Hillary Rich" (published May 2015 by HarperCollins) dominated headlines for months as the New York Times, Washington Post, and Wall St. Journal and others confirmed the book's investigative revelations of foreign donors and companies funneling tens of millions of dollars to Hillary and Bill Clinton. As Harvard Law School Professor Lawrence Lessig wrote in the Washington Post, "On any fair reading, the pattern of behavior that Schweizer has charged is corruption."
Schweizer is editor-at-large of Breitbart News. The author of four New York Times bestsellers, including Clinton Cash, and Throw Them All Out, Schweizer's investigative reporting has been covered by virtually every major U.S. media outlet, including: 60 Minutes, The New York Times, NPR, Wall Street Journal, ABC News, CNN, Forbes, Newsweek, Fox News, Politico, MSNBC, myriad others.
Clinton Cash investigates how Bill and Hillary Clinton went from being "dead broke" after leaving the White House to amassing a net worth of over $150 million, with $2 billion in donations to their foundation, wealth accumulated during Mrs. Clinton's tenure as Sec. of State through lucrative speaking fees and contracts paid for by foreign companies and Clinton Foundation donors.
Clinton Cash has been lauded by top progressives for its exposure of crony capitalism and self-enrichment. Jeffrey D. Sachs, Columbia University Earth Institute Director, called it "compelling reading on how Bill and Hillary have mixed personal wealth, power, and influence peddling." Daily Beast columnist Eleanor Clift calls Schweizer "an equal-opportunity investigator, snaring Republicans as well as Democrats." And Demos Senior Fellow Nomi Prins says Clinton Cash "provides a damning portrait of elite and circumspect power and influence."
The film was directed by M. A. Taylor.
Peter Schweizer, who says of the film, "Cronyism and self-enrichment are a bipartisan affair, and Hillary and Bill Clinton have perfected them on a global scale," will be in Cannes.
Also attending is Stephen K. Bannon, writer and producer of Clinton Cash. Bannon, a former Goldman Sachs banker, is the Executive Chairman of Breitbart News and was dubbed by Bloomberg as "the Most Dangerous Political Operative in America."
Bannon says, "This film must be seen by every liberal, progressive, and independent voter in America, and the world, to fully realize the degree to which the Clinton's are nothing more than high class grifters"
Dan Fleuette, producer of Clinton Cash, Occupy Unmasked, and Los Abandonados, will also be at the festival.
Global sales are being represented by Mark Holdom of ARC Entertainment. -Breitbart
FACEBOOK | GOOGLE+ | TWITTER | PINTEREST | STUMBLE UPON | TUMBLER
RELATED HILLARY POSTS:
Judge Says Enough Evidence to Indict and Convict Hillary Clinton (Video)
Obama Plotting For King of the World; Means Indictment Likely For Hillary
Clinton Author Drops Huge Bombshell About FBI if Hillary Not Indicted (Video)
Hillary's Criminal Investigation a Political Nuke – Party Diving For Bunkers (Video)
Secret Audio Of Hillary Clinton's Real Plans For Guns Leaks Out (Videos)
Most Unbelievably Scandalous Video Hillary Wishes Never Saw Daylight (Video)
Another Clinton Associate Found Dead, Bill and Hillary's Body Count Increases!
Everyone in Hillary's Inner-Circle Lawyers-Up; FBI Quickly Closing In on Hillary
Hillary Answers Question, Shockingly Hears Reporters Laughing In Disbelief
Former House Majority Leader: The FBI is Finally Ready to Indict Hillary NOW
U.S. State Dept. Caught Attempting to Rig Iowa and New Hampshire Elections
Clinton Email Scandal Produces Largest Smoking Gun To Date: 44 Magnum
Video: Benghazi Victim's Father Publicly Challenges Hillary To Lie Take A Detector Test
Hillary Email Blows Cover Off Massive Obama Plot to Promote Terrorism
Smoking Gun: Hillary E-mail Instructs Aide to Delete Classified Markings
Obama's Third Term: What You Need to Know About Hillary Clinton's Emails
Obama Defies Judge's Order, Protects Hillary, and Should Mean Prison
Busted! CIA Reveals Hillary and Obama Armed ISIS (Video)
Bombshell Email: Hillary Clinton Gave Benghazi Stand Down Order
Trey Gowdy Speaks Out About Withheld Clinton Benghazi Emails (Video)
Exposed: Clinton Withheld 180 Emails About Benghazi
New Evidence: Hillary Willingly Violated National Security (Video)
400 STINGER MISSILES STOLEN IN BENGHAZI: Why Were They In the Embassy??
SUBSCRIBE TO THE TOP STORIES OF THE WEEK IN THE NEWSLETTER HERE
FACEBOOK | GOOGLE+ | TWITTER | PINTEREST | STUMBLE UPON | TUMBLER
DONATIONS ACCEPTED VIA PAYPAL TO GET THE RADIO SHOW RUNNING…
AND THEN TO HELP KEEP SPREADING THE MESSAGE!
COMING SOON TO INTERNET RADIO!
STAY TUNED!
FACEBOOK | GOOGLE+ | TWITTER | PINTEREST | STUMBLE UPON | TUMBLER