As you will learn in the video and article below, beginning June 7, 2016 approximately 20,000 members of various branches of law enforcement and military personnel (including the National Guard) will begin a massive training exercise preparing for what they say "could" be the largest natural disaster in our nation's history. The massive "exercise" is intended to last four days, and is designed to test the readiness level of all first responders as well as various levels of government.
Even though the person who made the video below goes out of his way to say that he's NOT suggesting the giant exercise is part of a large false flag operation, I'd like to call to your attention to how each of "tragedies"listed below was preceded by a massive training exercise of some kind too. What are the odds a massive earthquake or tsunami hits during the exercise?
The November 13, 2015, Paris attacks:
Bloomberg, 11/17/15, "Hours Before the Terror Attacks, Paris Practiced for a Mass Shooting"
The Charleston, South Carolina, church shooting, June 17, 2015:
humansarefree.com, 6/24/15, "'Active Shooter Drills' Took Place in the Same Day as Charleston Shooting…"
Boston Marathon attack, April 15, 2013:
Natural News, 6/22/13, "DHS documents prove Boston Marathon bombing was false flag 'drill' planned months in advance"
Sandy Hook school shooting, December 14, 2012:
Southeast-Brewster Patch newspaper, 12/18/12, "Sheriff: Putnam Officials to Talk School Safety This Afternoon"
The July 20, 2012, Aurora, Colorado, "Batman" shooting:
Denver Post, 7/21/12, "Real life shooting imitates training exercise at Parker medical school"
FREE DETAILED GUIDE TO SURVIVING ECONOMIC COLLAPSE OR MARTIAL LAW HERE
STOP BY WWW.THELASTGREATSTAND.COM FOR SURVIVAL GEAR
You can learn much more about the odd coincidences in a post titled: Why Do Law Enforcement Training Exercises Always Precede Mass Shootings? The reason I bring that to your attention here, is because of the somewhat unusual press conference President Obama gave on May 31st from FEMA's National Response Coordination Center in Washington, and reports of a top secret FEMA meeting that allegedly took place in April. The timing of everything just seems a bit suspect. First, learn about the massive "Cascadia Rising" exercise below:
SUBSCRIBE TO THE TOP STORIES OF THE WEEK IN THE NEWSLETTER HERE
FOR MORE NEWS BY VOICE OF REASON CLICK HERE!
"MASSIVE REHEARSAL PLANNED FOR NORTHWEST MEGA-QUAKE, TSUNAMI"
Imagine a devastating earthquake and tsunami have cut off Pacific Northwest coastal communities. Phone and internet service have collapsed. Ham radio operators living on the stricken coast fire up their radios, contact emergency managers and report on the magnitude of the disaster so that no time is wasted in saving lives.
This is the kind of scenario that will be rehearsed during the second week of June in a massive earthquake and tsunami readiness drill that has been developed by the U.S. government, the military, and state and local emergency managers over the past few years to test their readiness for what — when it strikes — will likely be the nation's worst natural calamity.
THE JUNE 7-10 EXERCISE IS CALLED CASCADIA RISING. IT IS NAMED AFTER THE CASCADIA SUBDUCTION ZONE — A 600-MILE-LONG FAULT JUST OFF THE COAST THAT RUNS FROM NORTHERN CALIFORNIA TO BRITISH COLUMBIA.
"This is the largest exercise ever for a Cascadia break," said Lt. Col. Clayton Braun of the Washington State National Guard. Braun has been a key planner of the doomsday drill, which is being overseen by the Federal Emergency Management Agency.
Federal officials say about 20,000 people will be involved in the disaster drill, representing various federal agencies, the U.S. military, state and local emergency response managers across the Pacific Northwest, Native American tribes and emergency management officials in British Columbia.
One main goal of the exercise is to test how well they will work together to minimize loss of life and damages when a mega-quake rips along the Cascadia Subduction Zone and unleashes a killer tsunami.
UPDATE: Bulletproof Home – REAL Bulletproof Home Defense
LEAKED: The SHTF we all prep for is what Folks Called 150 years ago "Daily Life"
Awareness of the seismic threat looming just off the Pacific Northwest dates back to the 1980s, when researchers concluded that coastal lands long ago had been inundated by a tsunami. Research also indicated that a tsunami that was documented in Japan in January 1700 originated from the Cascadia Subduction Zone, also known as the CSZ.
Research suggests that the CSZ on average produces magnitude 9.0 quakes every 500 years, but big quakes have been separated by as few as 200 years and as many as 1,000. So it is impossible to predict when the next monster quake occurs. However, tectonic stresses have been accumulating in the CSZ for more than 300 years and seismologists say it could rupture at any time.
More than 8 million people live in the area that is vulnerable to the Cascadia Subduction Zone. It contains the most heavily populated areas of the Pacific Northwest, including Seattle and Portland, as well as Interstate 5, one of the nation's busiest roads.
Coastal towns are especially at risk. Studies have forecast that while 1,100 people could die from a 9.0 magnitude quake, 13,500 could perish from the tsunami that would slam into the coast within 15 to 30 minutes after the shaking begins.
FREE DETAILED GUIDE TO SURVIVING ECONOMIC COLLAPSE OR MARTIAL LAW HERE
STOP BY WWW.THELASTGREATSTAND.COM FOR SURVIVAL GEAR
A scenario document written in preparation for Cascadia Rising exercise states "the scale of fatalities across the coast may overwhelm the resources of local governments." Whole towns along the coast may disappear. Hospitals could either collapse or be too severely damaged to handle casualties. In the following video, I break down why the timing of this exercise strikes me as a bit "off" in light of other news that has come out lately:
FACEBOOK | GOOGLE+ | TWITTER | PINTEREST | STUMBLE UPON | TUMBLER
CHECK OUT THE NEW GOOGLE+ PAGE!
All across the region between the Pacific and the Cascade Range, bridges and roads could be destroyed, fuel supplies and communications disrupted, and buildings and crucial infrastructure may sink into soil that's been liquefied by the intense shaking.
RELATED: Here some useful sources that will help you overcome any disaster
The region has taken steps over the last few years to better prepare for the looming calamity. Schools are being moved out of tsunami inundation zones. Money is being allocated for seismic retrofits of crucial structures. Tsunami evacuation routes to high ground have been identified.
CASCADIA RISING IS AN IMPORTANT PART OF THE PLANNING THAT HAS PICKED UP PACE OVER THE PAST FEW YEARS.
Some of the exercise will put boots on the ground. For example, Washington State National Guardsmen will conduct a landing on Vashon Island to rehearse delivery of supplies with landing craft. About 2,300 National Guard soldiers are among the 6,000 or so exercise participants in Washington state.
Another major drill rehearses how to get the Port of Tacoma back into operation after it has been devastated by a quake, using a U.S. Army Reserve pier that consists of a logistics support vessel, a barge derrick crane and a large tug.
EXAMPLES OF RECENT PLANNING OR COORDINATING INCLUDE:
Obama: Be Ready For EMP Attacks, Engineered Pandemics, Massive Earthquakes, and Martial Law (Videos)
Elite Military Units Gearing Up for a Major Military Move on the Homefront? (Videos)
13 States Obama Is Using For His Nefarious Secret Agenda (Video)
All Armed Americans To Be Detained In FEMA Camps Starting In 2017?!?!
STAY VIGILANT PEOPLE!
SUBSCRIBE TO THE TOP STORIES OF THE WEEK IN THE NEWSLETTER HERE
FACEBOOK | GOOGLE+ | TWITTER | PINTEREST | STUMBLE UPON | TUMBLER
OTHER /FALSE FLAG POSTS
15 Ways To Detect A False Flag Operation
9 Reasons the Terrorist Attacks in Paris Could Be a False Flag Event
Surreal Video Of Special Ops Tossing Firecrackers During Paris Massacre
U.K. Paper Accidentally Reveals More Obama Lies on San Bernardino
Whistleblower Exposes CA Shooting Cover up – Guess Who It Implicates
Top 25 Most Popular False Flag Videos #12 Will Shock You to the Core.
ALERT: Craigslist Ad Asking for CRISIS ACTORS in Houston For JULY 4th
Another False Flag? Atlanta Craigslist Solicits Crisis Actors For Mock Disaster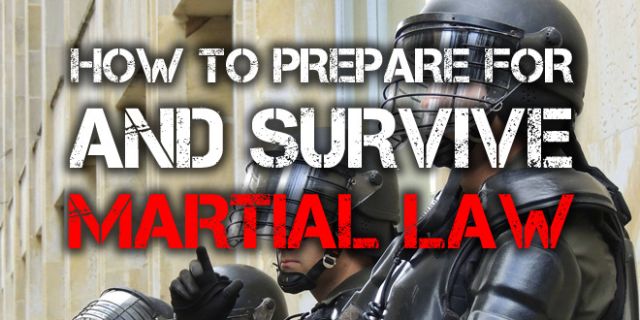 FOR MORE LINKS ON MARTIAL LAW:
How Likely is Martial Law in the US, and What Happens Under Martial Law
Law Enforcement Preparing For Rioting on National Scale (Videos)
Economic Markets Shake As Fiat Currencies Collapse; Earthquakes Everywhere Too
Beware of Martial Law: Obama Will Confiscate Firearms Of All 50 States in 2016
Army Not Prepping for Battle; Training For Riot Control and Martial Law
Pentagon Says Preparing For Huge Civil Unrest in U.S. (Videos)
Congress Declares Martial Law As Dollar Rapidly Collapses
Political Dissidents Homes Being Marked By FEMA Prior to Martial Law?
All You Need To Know About Obama's Coming Gun Grab
Obama Signs Executive Order Permanently Implementing Martial Law
FEMA Concentration Camps Disguised As Malls Being Built Everywhere
Government "Threat List:" 8 Million People To Be Detained Immediately
SUBSCRIBE TO THE TOP STORIES OF THE WEEK IN THE NEWSLETTER HERE
FACEBOOK | GOOGLE+ | TWITTER | PINTEREST | STUMBLE UPON | TUMBLR
FREE GUIDE TO ECONOMIC COLLAPSE OR MARTIAL LAW…
AT THE OFFICIAL BLOG SITE BELOW!
FACEBOOK | GOOGLE+ | TWITTER | PINTEREST | STUMBLE UPON | TUMBLER
SaveSave