One can only imagine what little treasures are lurking in the transcripts from her speeches at Goldman Sachs that Hillary refuses to let see the light of day, especially now that we have some other examples of leaked audio of Hillary from various occasions when she did not know she was being recorded. Hillary sure doesn't hold back in letting her true feelings be known, at least not when she thinks she's in a "safe space," so to speak.
If people have any doubt what is at stake in this election, allow me to sum it up: the nation's very existence. If Hillary wins the presidency, she will undoubtedly appoint justices to the Supreme Court that will unconstitutionally legislate the 2nd Amendment right out of existence by way of stare decisis, which is the legal principal of determining law according to precedent.
Sure, the Constitution will still have a 2nd Amendment written in it, but for all intents and purposes it will cease to exist. Just like the Supreme Court violated Article III when they unconstitutionally legislated from the bench by writing law for Obamacare, whoever Hillary appoints to the Supreme Court will do the exact same thing with guns, only by doing away with law.
Want to know Hillary's true thoughts on guns? In the following audio, she did not know she was being recorded. That about says it all.
Next, in the video below, listen to another example of Hillary Clinton running her mouth, this time bashing Bernie Sanders supporters when she was unaware she was being recorded. Oops! Hillary talks about how Bernie Sanders supporters are mostly people who are new, or just ignorant to politics and how things work, and who are living in their parents' basements because the job market wasn't what they'd been expecting. Hmmmm, you think? Who was it that filled their head with lies about what to expect from the job market? Not Obama and liberal academia was it?
NEWSFLASH: It's liberal economic policies that are the reason Millennials are living in their parents' basements in the first place, to the extent that some are. Obama is the first president in history not to reach 3% GDP growth during a single quarter during his entire presidency. Economic growth has been so bad in recent quarters, we've been averaging between under 1% growth and 1.5% GDP.
Redistribution DOES NOT work, and Hillary is promising more of the same. Furthermore, Obama's economic policies are living proof (as if every other example in history wasn't already enough), that if Hillary is elected to the White House, our goose is cooked. Listen to the audio of her bashing Bernie Sanders supports below. What's funny, is how just this past week it was announced Bernie would be joining Hillary at several campaign stops to try and win over more Millennials. Good luck with that now Hillary!
DON'T MISS: Clinton Investigator Goes Public, Reveals Hillary Secret to Entire Nation (Audio)
SUBSCRIBE TO THE TOP STORIES OF THE WEEK IN THE NEWSLETTER HERE
FOR MORE NEWS BY VOICE OF REASON CLICK HERE
Clinton gives her take on Sanders supporters in leaked fundraising recording
'Half the people don't know what that means, but it's something that they deeply feel.'
Hacked audio of a conversation between Hillary Clinton and donors during a February fundraising event shows the Democrat nominee describing Bernie Sanders supporters as "children of the Great Recession" who are "living in their parents' basement."
Speaking at a Virginia fundraiser hosted by former U.S. ambassador Beatrice Welters, Clinton says in a clip released by the Free Beacon that many of her former primary opponent's supporters sought things like "free college, free health care," saying that she preferred to occupy the space "from the center-left to the center-right" on the political spectrum.
During the conversation, Clinton confesses to feeling "bewildered" by those to her far-left and far-right in the election.
"There is a strain of, on the one hand, the kind of populist, nationalist, xenophobic, discriminatory kind of approach that we hear too much of from the Republican candidates," she said. "And on the other side, there's just a deep desire to believe that we can have free college, free healthcare, that what we've done hasn't gone far enough, and that we just need to, you know, go as far as, you know, Scandinavia, whatever that means, and half the people don't know what that means, but it's something that they deeply feel."
While stressing the need to not serve as a "wet blanket on idealism," Clinton paints fans of the then-surging Vermont senator as political newbies attempting to deal with an economy that has fallen short of their expectations.
"Some are new to politics completely. They're children of the Great Recession. And they are living in their parents' basement," she said. "They feel they got their education and the jobs that are available to them are not at all what they envisioned for themselves. And they don't see much of a future."
Clinton added: "If you're feeling like you're consigned to, you know, being a barista, or you know, some other job that doesn't pay a lot, and doesn't have some other ladder of opportunity attached to it, then the idea that maybe, just maybe, you could be part of a political revolution is pretty appealing."
"I think we all should be really understanding of that," Clinton said.
The audio, which according to the Free Beacon was "revealed by hackers who breached the email account of a campaign staffer," surfaces the same week that Sanders hit the campaign trail to try to win those same young voters that Clinton has struggled to attract since clinching the Democratic nomination.
SUBSCRIBE TO THE TOP STORIES OF THE WEEK IN THE NEWSLETTER HERE
FACEBOOK | GOOGLE+ | TWITTER | PINTEREST | STUMBLE UPON | TUMBLR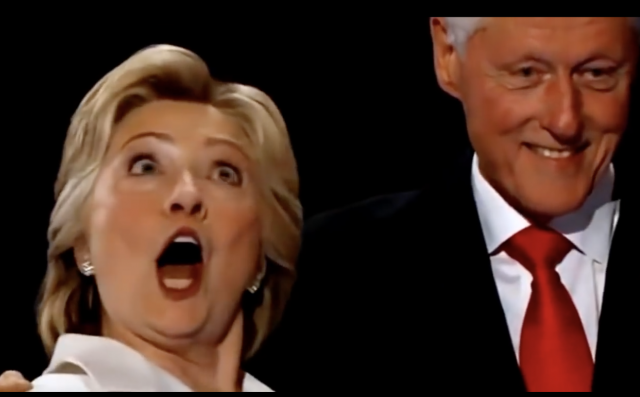 RECENT LINKS ON HILLARY'S HEALTH:
Was Hillary Clinton Wearing a Wire and Earpiece for Hofstra Debate (Video)
Hillary's Obituary Prepares Masses for Crushing Clinton Defeat (Video)
Dr. Milton Wolf Proves Hillary's "Pneumonia" Story Is Impossible… (Video)
Shocking Email: Hillary Asks NFL's Roger Goodell for Help Treating 'Cracked Head' (Video)
Medical Community Worried About Hillary's Obvious Declining Health (Video)
Hillary Clinton Freezes in Fear – Secret Agents Says To "Keep Talking" (Video)​
See Which Doctors Say Hillary Clinton is Hiding Major Health Issue (Videos)
Everything You Need to Know About Hillary's Health All in One Post (Videos)
Hillary's Poor Health and Odd Behavior: Massive Cover-Up Continues (Video)
FOR MORE ON THE CHAOS COMING FROM THE 2016 ELECTION:
Hillary's New Investigation Is No Joke; Possibilities Aren't Either (Videos)
FBI Director Comey Working Behind the Scenes on 'Suprise' Hillary Arrest (Video)
Julian Assange Drops Bombshell Involving Murder on Hillary Clinton (Video)
DNC Insider: Clinton Being Pounded in Polls – Don't Believe Mainstream Media! (Video)
Clinton Adds +5 to Body Count in 6 Weeks Totaling 67 Dead Associates (Video)
NSA Whistleblower Shocks Radio Host: We Have All Hillary's Deleted Emails (Video)
Julian Assange (7/27/16): "Next Leak Will Lead to Arrest of Hillary Clinton" (Video)
Bernie Caught on Hot Mic Proves He Was Never a 'Real' Candidate (Video)
Leak: Hillary Not Indicted Because Everyone in D.C. Tied to Clinton Foundation (Videos)
Looks Like President Barack Obama May Suspend 2016 Presidential Elections…
Is Obama Really Going to Suspend Elections and Declare Martial Law? (Videos)
When Obama Suspends 2016 Election, a Guide to Survive Martial Law (Videos)
Black Lives Matter and Soros Plan to Escalate Chaos Forcing Martial Law (Video)
Americans Are Protesting the Fake Election Process Everywhere; Media Silent
Former Military Officer: The 2016 Election Doesn't Even Matter (Videos)
Trump Protesters Admit Answering Craigslist Ad Paying $16/hr to Protest (Video)
Stop 2016 Election, Then Begin Martial Law Is Goals of Soros' Democracy Spring (Video)
A Former Federal Prosecutor Warned: Obama Plans to Incite Race War This Summer (Video)
FOR MORE LINKS ON MARTIAL LAW:
Mainstream Media Blasts Alternative News Personality on FEMA Camps (Videos)
Ron Paul: Undeniable Proof Martial Law Is Coming Because of the Economy (Video)
Virginia Police and Homeland Security Doing Exercises for Marital Law Conditions (Video)
Latest News on Government's Preparing For Civil War or Martial Law (Videos)
Martial Law Convoys Sent to Baton Rouge, Dallas, and St. Paul Before Shootings (Videos)
Pentagon Approves U.N. Use Of Force Against American Civilians (Video)
What Is the U.S. Government Endlessly Preparing For (Videos)
Patriot Films Shocking New Video of a FEMA Camp Recently Discovered in Texas
Major Update to Military Movement and Actual Documentation of Their Plans (Video)
United Nations Troops on U.S. Soil Prepared to Assist With Martial Law? (Videos)
Obama Has Prepared FEMA for All Four Storms… Are You Prepared?
13 States Obama Is Using for His Nefarious Secret Agenda (Video)
Obama: Be Ready For EMP Attacks, Engineered Pandemics, Earthquakes, and Martial Law
How Likely is Martial Law in the US, and What Happens Under Martial Law
Law Enforcement Preparing For Rioting on National Scale (Videos)
All Armed Americans To Be Detained In FEMA Camps Starting In 2017? (Video)
Beware of Martial Law: Obama Will Confiscate Firearms Of All 50 States in 2016
Army Not Prepping for Battle; Training For Riot Control and Martial Law
Pentagon Says Preparing For Huge Civil Unrest in U.S. (Videos)
Political Dissidents Homes Being Marked By FEMA Prior to Martial Law?
All You Need To Know About Obama's Coming Gun Grab
Obama Signs Executive Order Permanently Implementing Martial Law
FEMA Concentration Camps Disguised As Malls Being Built Everywhere
Government "Threat List:" 8 Million People To Be Detained Immediately
SUBSCRIBE TO THE TOP STORIES OF THE WEEK IN THE NEWSLETTER HERE
FACEBOOK | GOOGLE+ | TWITTER | PINTEREST | STUMBLE UPON | TUMBLR
"I'M WITH THE DEPLORABLES" T-SHIRTS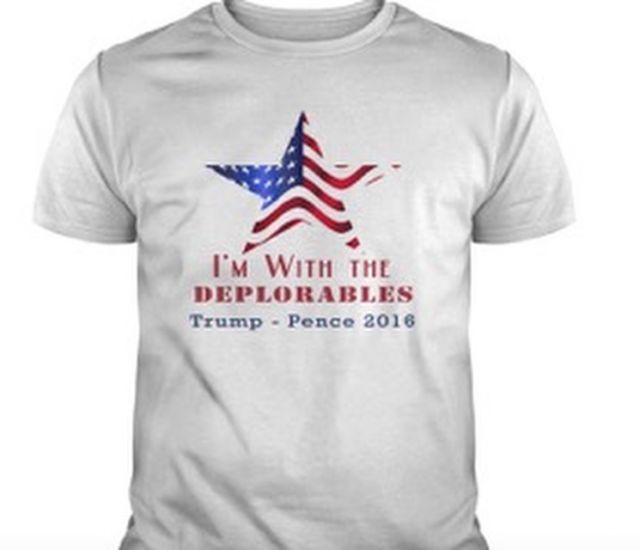 FACEBOOK | GOOGLE+ | TWITTER | PINTEREST | STUMBLE UPON | TUMBLER