After James Comey had announced the re-opening of the Clinton investigation, Team Hillary wasn't even off the tarmac yet, and they were already lying directly into the cameras to the American people. As you'll learn in in the video below, Hillary had the Wi-Fi turned off on her plane on purpose. The reason the Wi-Fi was turned off is yet another look into the real Hillary Clinton that should scare the hell out of people.
Adding to paranoia of what could happen if a serial felon takes control of the Oval Office, is a chilling email that was discovered over the weekend as part of Wikileaks latest release of John Podesta's emails. In an email (shown below), there is talk of "making an example out of an internal campaign member who leaks…" an example that "goes beyond internal discipline."
Given the fact that in the weeks surrounding the DNC convention, 5 former Clinton associates (who later turned adversaries), were found dead of mysterious circumstances, all within just 6 weeks, it's understandable why this most recent Podesta email would be cause for Alarm… particularly with Huma perhaps? You can read the full email chain between the Clinton campaign and John Podesta provided in a link below.
While on the subject of the recent Podesta email about, "making an example out of an internal campaign member," let's not forget that news broke this weekend about how allegedly many of the files recovered on Anthony Weiner and Huma Abedin's devices were in a folder on a device labeled, "Life Insurance," implying that the long time Clinton confidant knew one day she may need protection from becoming yet another mysterious death associated with the Clinton's.
Finally, since there has been some insight through leaked emails that Podesta and other campaign staffers were unaware of just how bad Clinton's situation was when it came to the private email server.
Before you go feeling too bad for the mess Podesta finds himself in, be sure to see the warning Podesta received from Joe Littlefield offering Podesta some solid advice before getting all mixed up with the Clinton Crime Syndicate…
SUBSCRIBE TO THE TOP STORIES OF THE WEEK IN THE NEWSLETTER HERE
FOR MORE NEWS BY VOICE OF REASON CLICK HERE!
Michelle Jesse, Associate Editor at Allen West.com writes:
Do you believe in "coincidences?"
They sure do seem to happen a lot for Democrat presidential nominee Hillary Clinton.
For example, what a stunning coincidence that former President Bill Clinton "happened" to run into Attorney General Loretta Lynch on the tarmac, just days before her FBI recommended no charges against Clinton's wife.
And that the deputy director of the FBI, who helped lead the investigation into Hillary's private email scandal, is married to the Virginia state senate candidate that Hillary's BFF — Virginia Gov. Terry McAuliffe — gave nearly $500K to through his PAC. Oh yeah, the same PAC for which Hillary Clinton herself — coincidentally, of course — raised more than $1 million, as the FBI investigation into her was underway.
Try this one on for size…
Via American Mirror: A bombshell rocked the presidential campaign today, and reporters flying with Hillary Clinton were in the dark because the plane's wifi was reportedly out.
One advisor, whom Mattingly did not name, used the patented Obama/Clinton line,
They were referring to the revelation that the FBI was reopening its probe into Hillary's private email server.
Mattingly phoned into CNN en route to Clinton's campaign event in Cedar Rapids.
CLICK THE PICTURE BELOW TO TAKE YOU TO THE FOOTAGE:
INSTAGRAM | FACEBOOK | GOOGLE+ | TWITTER | PINTEREST | STUMBLE UPON | TUMBLR
CHECK OUT THE NEW GOOGLE+ PAGE!
Clinton's plane did not have WiFi. Her advisors learned about the FBI letter when you did. https://t.co/C0uSXheh1i https://t.co/BAGhckS2aN
— CNN (@CNN) October 28, 2016
The campaign was "caught off guard" by the news "to say the least," Mattingly reported.
"When we landed we were all finding out about this at the same time, and that apparently includes Hillary Clinton and her advisors."
But the Wall Street Journal's Byron Tau reports Clinton's campaign plane has wifi:
So it just happens to go out today?
To be fair, Hillary can't speak without prepared (and, ideally, focus group tested) comments that tell her what to say. Despite attempts at appearances of media "access" and "closeness" to Clinton (wasn't that photo of her handing out birthday cake to the media sweet?), there is a very clear barrier that ensures the media only get access to that which Team Clinton chooses to give them.
But just let this sink in for a moment: the woman who could possibly be elected President of the United States in just 11 days appears to have simply cut off internet access to our media in order to protect herself. If you can't control the content, just black out access altogether.
DOES THAT SEND CHILLS DOWN ANYONE ELSE'S SPINE?
It should when you consider the following predictions made by James Wesley Rawles, a former military intelligence officer who chose to resign his commission rather than server under Hillary's fifty husband Bill back when he was Commander in Chief.
In a blog post is titled, Madame President Clinton's Coming War on the Blogosphere, and Your Countermeasures, Rawles details how if you thought Obama's weaponizing of the IRS was bad when he silenced the Tea Party, and sidelined hundred of millions of dollars in order to steel the 2012 election, you haven't seen anything yet!
In the article Rawles goes specifics about how Hillary Clinton will weaponize EVERY department within the Executive Branch to completely stifle all dissenting speech. Just as a few examples:
The Department of Justice (DOJ) will be used to selectively prosecute dissenters for "hate speech".
The Securities Exchange Commission (SEC) will be used to target dissenters who make any comments about any corporations, mutual funds, or banks, for "operating as unregistered investment advisors".
The Internal Revenue Service (IRS) will be used to selectively audit tax filings, levy bank accounts, garnish wages, and refer criminal prosecution of anyone who voices dissent of HRC's statist/collectivist agenda. Lois Lerner's group was just the precursor!
The Federal Trade Commission (FTC) will crack down on any bloggers who make posts that might be construed as a product review or product endorsement.
The U.S. Department of Agriculture (USDA) and the Food and Drug Administration (FDA) will crack down on producers of raw milk and nutritional supplements (and also on the bloggers who promote them).
A new WikiLeaks email from John Podesta's account reveals the Clinton campaign manager was worried about internal leaks and plotted to "make an example of a suspected leaker" by punishing them with "beyond internal discipline" – whether or not there was "any real basis for it."
Responding to an email from John Benenson about a "damaging" leak, Podesta wrote, "I generally agree with the point, but we need a strategy on this that goes beyond internal discipline."
As well as exposing the Clinton camp as the kind of organization that punishes people based on suspicion alone, the question of what "beyond internal discipline" means is raised – and in light of recent events the answers may be grim.
Joel Benenson said, "I think we have to make examples now of people who have violated the trust of HRC and the rest of the team." Later in the email chain Robbie Mook replied to Podesta's message, saying "I would love an example being made."
The revelation of Podesta's plan to punish a suspected leaker with "serious consequences" takes on a chilling aspect considering the fate of Seth Rich, the Democratic National Committee employee widely suspected of blowing the whistle on his employers. Rich was murdered in July and the case remains unsolved.
As Reported in, Clinton Adds +5 to Body Count in 6 Weeks Totaling 67 Dead Associates (Video)
Seth Conrad Rich's unsolved murder on a Washington D.C. street has sparked a flurry of conspiracy theories because he was a staffer and self-described data analyst for the Democratic National Committee. Rich, 27, who worked for the DNC on voting issues, was shot and killed in Washington D.C., and his murder remains mysterious. "Police have found little information to explain his death," said The New York Daily News.
Perhaps the reason for the "conspiracy theories" has something to do with the fact that Rich allegedly had access to the voter database and would have known about specific instances of voter fraud.
Furthermore, in addition to being shot multiple times, including the back, nothing was taken from his person.
His assailants didn't take his phone, his watch, or his jewelry, and in addition to being shot multiple times, he was badly beaten.
It's also worth noting that Julian Assange has hinted that his source might have been someone inside the DNC, and Seth certainly had access.
Speaking on Nieuwsuur, a Dutch news channel, Julian Assange said that Rich's murder was a cause of concern for WikiLeaks' whistleblowers.
"There is a 27 year old who worked for the DNC who was shot in the back – murdered – just a few weeks ago, for unknown reasons as he was walking down the street in Washington."
Asked by the host if Seth Rich was a WikiLeaks source, Assange said, "I am suggesting that our sources take risks and they become concerned to see things occurring like that."
They will be more concerned after learning the Clinton campaign is the kind of organization that "makes examples" of people they are suspicious about – with or without having "any real basis for it."
The full email chain can be read here.
It's not like Podesta wasn't warned:
A recently released email from WikiLeaks includes some interesting advice for Clinton campaign chairman John Podesta: dump the Clinton's. The April 2015 email from a Joe Littlefield admonishes Podesta for misplaced loyalty to the Clinton's, whom the author describes as "not honest" and "most likely criminal."
"John – you are loyal to a fault," the email begins. "You represent a client that is not honest and is most likely criminal. Hillary and Bill are not worth trying to defend as they are manipulative and they use people. Not exactly presidential material." The email goes on to explain that Podesta's association with the Clinton's reflects poorly on him.
Your defense of them losses all credibility to those that admire you," Littlefield continues. "I hope you can see truth, live it and not live a lie." We have no idea who Joe Littlefield is, but he offers some sound advice. Here's the email:
BE SURE TO CHECK THELASTGREATSTAND.COM FOR SURVIVAL GEAR!

FREE DETAILED GUIDE TO SURVIVING ECONOMIC COLLAPSE OR MARTIAL LAW HERE
FOR MORE ON THE CHAOS COMING FROM THE 2016 ELECTION:
Don't Be Fooled by the FBI's October Surprise: Do Not Get Too Excited… (Video)
Hillary Walks Out on Press Conference When Asked about Undercover Fraud Videos
Hillary Health Bombshell – She Can No Longer Walk Around! (Video)
This Video Guarantees a Trump Win Even With Hillary's Fraud Machine (Video)
Julian Assange Drops Bombshell Involving Murder on Hillary Clinton (Video)
DNC Insider: Clinton Being Pounded in Polls – Don't Believe Mainstream Media! (Video)
Clinton Adds +5 to Body Count in 6 Weeks Totaling 67 Dead Associates (Video)
NSA Whistleblower Shocks Radio Host: We Have All Hillary's Deleted Emails (Video)
Julian Assange (7/27/16): "Next Leak Will Lead to Arrest of Hillary Clinton" (Video)
Bernie Caught on Hot Mic Proves He Was Never a 'Real' Candidate (Video)
Leak: Hillary Not Indicted Because Everyone in D.C. Tied to Clinton Foundation (Videos)
Looks Like President Barack Obama May Suspend 2016 Presidential Elections…
Is Obama Really Going to Suspend Elections and Declare Martial Law? (Videos)
When Obama Suspends 2016 Election, a Guide to Survive Martial Law (Videos)
Black Lives Matter and Soros Plan to Escalate Chaos Forcing Martial Law (Video)
Americans Are Protesting the Fake Election Process Everywhere; Media Silent
Former Military Officer: The 2016 Election Doesn't Even Matter (Videos)
Trump Protesters Admit Answering Craigslist Ad Paying $16/hr to Protest (Video)
Stop 2016 Election, Then Begin Martial Law Is Goals of Soros' Democracy Spring (Video)
A Former Federal Prosecutor Warned: Obama Plans to Incite Race War This Summer (Video)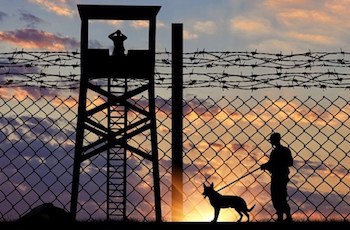 FOR MORE LINKS ON THE POTENTIAL FOR MARTIAL LAW:
Top US General Pleads With Troops Not to Revolt Over 2016 (Video)
Former Congressman Calls For Armed Revolt If Trump Loses (Video)
Reports of Active U.S. Military Drilling for "Authoritarian Rule of Law" (Martial Law)
U.N. Says They Will Soon Occupy America: "Going Door-to-Door Taking Guns…"
Over 1,500 Pages of Documents Reveal Martial Law & FEMA Camp Domestic Agenda in U.S.
Mainstream Media Blasts Alternative News Personality on FEMA Camps (Videos)
Pentagon Approves U.N. Use Of Force Against American Civilians (Video)
Looks Like President Barack Obama May Suspend 2016 Presidential Elections..
United Nations Troops on U.S. Soil Prepared to Assist With Martial Law? (Videos)
Update: All Armed Americans to Be Detained in FEMA Camps Soon? (Video)
Prepping: Know Where FEMA Camps Are Before Martial Law Gets Declared (Videos)
Law Enforcement Preparing For Rioting on National Scale (Videos)
Patriot Films Shocking New Video of a FEMA Camp Recently Discovered in Texas
Obama Has Prepared FEMA for All Four Storms… Are You Prepared?
Pentagon Says Preparing For Huge Civil Unrest in U.S. (Videos)
Government "Threat List:" 8 Million People To Be Detained Immediately
SUBSCRIBE TO THE TOP STORIES OF THE WEEK IN THE NEWSLETTER HERE
FACEBOOK | GOOGLE+ | TWITTER | PINTEREST | STUMBLE UPON | TUMBLR
FREE GUIDE TO ECONOMIC COLLAPSE OR MARTIAL LAW…
AT THE OFFICIAL BLOG SITE BELOW!
FACEBOOK | GOOGLE+ | TWITTER | PINTEREST | STUMBLE UPON | TUMBLER