In the following video, you'll learn what the protestors outside marching won't want to hear, and what is sure to send and our nation's brave college students running for their nearest safe space. It seems as we get further removed from the hype of election night, and more of the votes are being sorted out, it's beginning to look like Hillary Clinton more than likely got pummeled in the popular vote too, and I explain why.
NOW what are the protestors going to whine about? Most of the protestors probably have no idea that Bill Clinton didn't have the majority of votes when he won the Presidency, because silly little liberals usually don't know facts, however, someone might want to tell them the only reason Bill Clinton won the Presidency, was thanks to the Electoral College.
Bill Clinton was awarded the win by the same Electoral College we've used since the founding of the republic, and the same one that gave the win to Donald Trump. So, it was ok for Bill Clinton to win that way, but not ok for Hillary to lose that way? Hmmm. Not sure I follow that one, but okay.
How about this: When we have the definitive numbers in that Hillary did in fact get pummeled in the popular vote as well, then what will the protestors be complaining about? Will they simply call it a "We want our way, and we want it now," protest?
SUBSCRIBE TO THE TOP STORIES OF THE WEEK IN THE NEWSLETTER HERE
FOR MORE NEWS BY VOICE OF REASON CLICK HERE!
Greg Phillips of VoteFraud.org claims that Trump would have won the election by a huge landslide if the widespread vote fraud had been stamped out ahead of the election.
"We have verified more than three million votes cast by non-citizens," he tweeted, after confirming that the group had extensively analyzed a database of 180 million voter registrations.
"Number of non-citizen votes exceeds 3 million. Consulting legal team," he tweeted.
Infowars.com reports:
According to current indications, Hillary Clinton won the popular vote by around 630,000 votes, although around 7 million ballots remain uncounted.
Virtually all of the votes cast by 3 million illegal immigrants are likely to have been for Hillary Clinton, meaning Trump might have won the popular vote when this number is taken into account.
Vote fraud using ballots cast in the name of dead people and illegal alien voters was a huge concern before the election.
On the morning of the election there were 4 million dead people on U.S. voter rolls.
Although some states require some form of ID before voting, California, Illinois, Iowa, Maine, Maryland, Massachusetts, Minnesota, Nebraska, Nevada, New Jersey, New Mexico, New York, North Carolina, Oregon, Pennsylvania, Vermont, West Virginia, Wyoming, and Washington, D.C. all require no identification before voting.
BE SURE TO CHECK THELASTGREATSTAND.COM FOR SURVIVAL GEAR!
FREE DETAILED GUIDE TO SURVIVING ECONOMIC COLLAPSE OR MARTIAL LAW HERE
FOR MORE ON THE CHAOS COMING FROM THE 2016 ELECTION:
What is Obama Doing to Stop Planned BLM Chaos, Rioting, and Violence? (Video)
Is George Soros Leading Trump Straight into a Very Costly Ambush? (Video)
Media Blackout on Shootings Taking Place at Seattle Anti-Trump Rallies? (Video)​
U.S. Intelligence Agencies Stopped a Silent Obama/Clinton Coup; Now You Are Needed
Constitutional Crisis Ready to Erupt; Why Hillary Will Never Face Justice (Video)
Reason Wi-Fi on Hillary's Campaign Jet Was Turned Off Should Chill You (Video
Don't Be Fooled by the FBI's October Surprise: Do Not Get Too Excited… (Video)
Hillary Walks Out on Press Conference When Asked about Undercover Fraud Videos
Hillary Health Bombshell – She Can No Longer Walk Around! (Video)
This Video Guarantees a Trump Win Even With Hillary's Fraud Machine (Video)
Julian Assange Drops Bombshell Involving Murder on Hillary Clinton (Video)
DNC Insider: Clinton Being Pounded in Polls – Don't Believe Mainstream Media! (Video)
Clinton Adds +5 to Body Count in 6 Weeks Totaling 67 Dead Associates (Video)
NSA Whistleblower Shocks Radio Host: We Have All Hillary's Deleted Emails (Video)
Julian Assange (7/27/16): "Next Leak Will Lead to Arrest of Hillary Clinton" (Video)
Bernie Caught on Hot Mic Proves He Was Never a 'Real' Candidate (Video)
Leak: Hillary Not Indicted Because Everyone in D.C. Tied to Clinton Foundation (Videos)
Looks Like President Barack Obama May Suspend 2016 Presidential Elections…
Is Obama Really Going to Suspend Elections and Declare Martial Law? (Videos)
When Obama Suspends 2016 Election, a Guide to Survive Martial Law (Videos)
Black Lives Matter and Soros Plan to Escalate Chaos Forcing Martial Law (Video)
Americans Are Protesting the Fake Election Process Everywhere; Media Silent
Former Military Officer: The 2016 Election Doesn't Even Matter (Videos)
Trump Protesters Admit Answering Craigslist Ad Paying $16/hr to Protest (Video)
Stop 2016 Election, Then Begin Martial Law Is Goals of Soros' Democracy Spring (Video)
A Former Federal Prosecutor Warned: Obama Plans to Incite Race War This Summer (Video)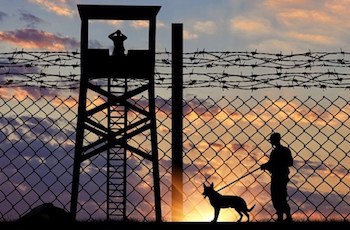 FOR MORE LINKS ON THE POTENTIAL FOR MARTIAL LAW:
Top US General Pleads With Troops Not to Revolt Over 2016 (Video)
Former Congressman Calls For Armed Revolt If Trump Loses (Video)
Reports of Active U.S. Military Drilling for "Authoritarian Rule of Law" (Martial Law)
U.N. Says They Will Soon Occupy America: "Going Door-to-Door Taking Guns…"
Over 1,500 Pages of Documents Reveal Martial Law & FEMA Camp Domestic Agenda in U.S.
Mainstream Media Blasts Alternative News Personality on FEMA Camps (Videos)
Pentagon Approves U.N. Use Of Force Against American Civilians (Video)
Looks Like President Barack Obama May Suspend 2016 Presidential Elections..
United Nations Troops on U.S. Soil Prepared to Assist With Martial Law? (Videos)
Update: All Armed Americans to Be Detained in FEMA Camps Soon? (Video)
Prepping: Know Where FEMA Camps Are Before Martial Law Gets Declared (Videos)
Law Enforcement Preparing For Rioting on National Scale (Videos)
Patriot Films Shocking New Video of a FEMA Camp Recently Discovered in Texas
Obama Has Prepared FEMA for All Four Storms… Are You Prepared?
Pentagon Says Preparing For Huge Civil Unrest in U.S. (Videos)
Government "Threat List:" 8 Million People To Be Detained Immediately
SUBSCRIBE TO THE TOP STORIES OF THE WEEK IN THE NEWSLETTER HERE
FACEBOOK | GOOGLE+ | TWITTER | PINTEREST | STUMBLE UPON | TUMBLR
FREE GUIDE TO ECONOMIC COLLAPSE OR MARTIAL LAW…
AT THE OFFICIAL BLOG SITE BELOW!
FACEBOOK | GOOGLE+ | TWITTER | PINTEREST | STUMBLE UPON | TUMBLER