In the following video, Alex Jones has one of his favorite guests on, Peter Schiff. Peter begins the interview talking about the latest economic numbers to come out this week, and contrary to the delusional narrative Barack Obama likes to keep peddling, week after week the economic numbers get worse. This week, industrial production fell even lower, and store inventories grew.
STOP FOR A MINUTE!
TURN OFF ANY TALKING HEAD, AND RE-READ THAT.
industrial production fell even lower, and store inventories grew. Stop listening to other people! When 100 million Americans out of work, which is almost 1/3 the population, and when the few remaining production companies are still producing, but at the lower rates the reports showed, then when those lower amounts of production are piling up on store shelves, that does NOT signify growth for Pete's sake. Do you need a Harvard PhD to explain what that means? It means that the economy is doing the farthest thing in the world from recovering! It also begs the question why all the Harvard PhD's are telling you the economy is "recovering" to begin with, but that's a conversation for another day.
It's not just main street feeling the economy sliding either these days. While Peter Schiff had his best financial quarter since 2009, Wall Street has their worst financial quarter in 18 years. A handful of hedge funds made money, but the vast majority lost money! So, tell me again why people aren't listening to Peter?
FACEBOOK | GOOGLE+ | TWITTER | PINTEREST | STUMBLE UPON | TUMBLER
I don't profess to be able to read Peter's mind, but I've been listening to him for over 10 years now, and lately during Peter's interviews he's been very short with his host. You can tell he's had an attitude in roughly each of the last five or six interviews he's done. At first I dismissed the episodes as random bad days, but this is the fifth or sixth in a row, and Alex is his friend.
The reason I bring that up, is because at one point in the interview below, Peter talks about how SOMEHOW people STILL aren't "getting it," despite the repeated warnings, and the signs anyone should be able to recognize. Again, read the first two sentences of this post. So, when you can deduce with your own mind things are NOT ok, why then do people keep going back to those who tell them the economy is fine? Does ANY part of those first two sentences remotely suggest "recovery?"
SUBSCRIBE TO THE TOP STORIES OF THE WEEK IN THE NEWSLETTER HERE
FOR MORE NEWS BY VOICE OF REASON CLICK HERE!
I believe I've figured out the reason Peter keeps getting irritated so quickly. I believe it's, because he keeps saying the same things over, and over, and over, to the same people. What happens, is people realize Peter is right (like when you read above), but for some reason they either don't retain the information, or peer pressure gets the best of them, and then they're right back into the habit of listening to the same people who are always wrong. Folks, I'll close by saying this before the interview with Peter below:
2008 was nothing but a baby tremor. The collapse that's coming is going to be a 9.9 on the Richter scale. Inevitably, in the VERY near future the US Dollar is going to lose its status as the World Reserve Currency, at which point the Dollar will collapse. Our government knows this. Why do you think Obama, Biden, and Janet Yellen, just held a meeting together to discuss the direction of the economy, when those three are not permitted in the same room at the same time together? Everything is NOT ok… period.
The mere fact those three met should tell you how serious things are. Right now there is still time to buy food. Three is still time to buy water. There is still time to do whatever preparations you have to, before the collapse comes. In the event of a collapse, Martial Law is a virtual certainty, at which time you will not be able to go grocery shopping. So, consider one of the following two products I suggest, Sold Out After Crisis, for all the things you'll wish you'd bought, or Backyard Liberty to grow your own food. At the end of the day, it doesn't matter what you do, just don't do nothing!
SUBSCRIBE TO THE TOP STORIES OF THE WEEK IN THE NEWSLETTER HERE
FACEBOOK | GOOGLE+ | TWITTER | PINTEREST | STUMBLE UPON | TUMBLER
THE FOLLOWING TWO POSTS FEATURE BOTH PETER SCHIFF AND DR. JIM WILLIE:
Dr. Willie and Peter Schiff Together: Total Currency Collapse and Reset Coming
Peter Schiff and Dr. Jim Willie Warn Investors About Timing Fed Market Rally
ALSO DON'T MISS:
Jim Willie and How the Loss of the US Dollar as Reserve Currency Affects You Personally
Jim Willie: Americans Are Destitute Now, Wait Until The US Dollar Collapses
Economic Implosion Will Lead to Stock Market at 5,000 by 2017 Forecaster Says (Video)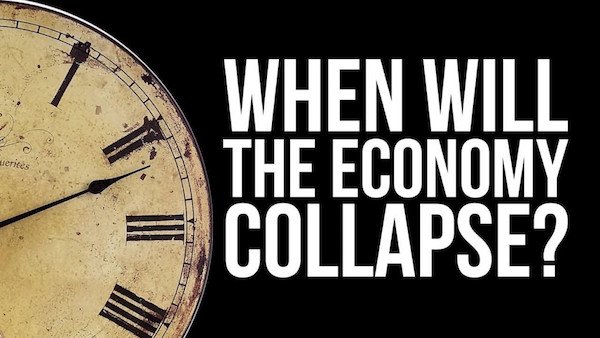 FOR MORE GREAT MATERIAL FROM JIM WILLIE:
Dr. Jim Willie: The Dollar is Dead! Even Mainstream Media Realizes it!
Dr. Jim Willie: The Global "Banksters" Plan For the Economic Markets (Video)
Dr. Jim Willie: Expect More US Voter Fraud as US Debt Problem Looms
Jim Willie: Chinese Replace US Swift Banking System, Hastening US Dollar Collapse
Dr. Jim Willie – Secret Meeting at the G20 to Take Down the US Dollar
Dr. Jim Willie: Financial Deals Happening Behind Closed Doors; US Not Invited
Jim Willie: Putin, the Gulf Emirates, Iran, and Saudi Arabia Plan Death of US Dollar
Dr. Jim Willie: We're in the Bottom of the 9th; The US Dollar is Dying (2/28)
Dr. Jim Willie: Economic Collapse is On Our Doorstep
Jim Willie: "The Quickening" is Approaching Global Economic Markets
Jim Willie: When Deutsche Bank Fails, Barclays, Citigroup, and More Will Fall Like Dominos
Dr. Jim Willie and How To Simplify Your Finances To Survive Economic Collapse
Jim Willie: Both Our Allies and the American People Absolutely Hate Our Government
Jim Willie: U.S. Dollar is Now a Matter of National Security Due to Poor Decisions
Jim Willie, the Crumbling Global Economy, and the Dollar Crisis
FOR MORE GREAT MATERIAL FROM PETER SCHIFF:
Peter Schiff: "Trump's Very Massive Recession May Have Already Begun"
Peter Schiff: Americans Fear Future With 'Dead-End Economy, Crap Jobs, and Awful Wages'
Peter Schiff: "Can Donald Trump Really Make America Great Again?"
Peter Schiff: "China is Bleeding It's Secret Account. Time to Panic!"
Peter Schiff: Newest Recession Hiding in Plain View; American Dream Is Dead
Peter Schiff: Dollar Collapse Will Be the Single Biggest Event In Human History
Peter Schiff: Obama "Peddling Fiction" As Unemployed Tops 100 Million People
Peter Schiff: Here Comes the Great, Great, Great, Great Recession!
Peter Schiff: "Whatever Obama Was Calling Recovery… is OVER!"
CNBC Actually Admits Peter Schiff Was Right… Again (Video)
Peter Schiff: Take a Good Look at the "New" American Dream!
Peter Schiff and Reagan Advisor: Complete Economic Collapse Immediately Ahead
Peter Schiff: Warning! Economic Storm Clouds Ready to Rain
Peter Schiff: Death of the US Dollar Is Imminent; Fed Out of Options
SUBSCRIBE TO THE TOP STORIES OF THE WEEK IN THE NEWSLETTER HERE
FACEBOOK | GOOGLE+ | TWITTER | PINTEREST | STUMBLE UPON | TUMBLER
DONATIONS ACCEPTED VIA PAYPAL TO GET THE RADIO SHOW RUNNING…
AND THEN TO HELP KEEP SPREADING THE MESSAGE!
COMING SOON TO INTERNET RADIO!
STAY TUNED!
FACEBOOK | GOOGLE+ | TWITTER | PINTEREST | STUMBLE UPON | TUMBLER