In the following interview, after starting off their discussion about the hopelessness of the Deutsche Bank situation in Germany, Greg Hunter from USA Watchdog, and financial expert Bill Holter basically come to the same conclusion that was covered in a previous post I did where Jim Rogers claimed that a Deutsche Bank collapse would crash the entire world financial system.
From there, the discussion moved toward talk about the U.S. presidential race. Like so many others, Bill Holter believes Donald Trump most likely holds at least a 15% lead over Hillary in actual scientific polls, but like one democrat operative revealed not long ago, the whole system is rigged. All these ridiculously fake poll reports that claim Trump is losing are intended to either:
1) Discourage Trump voters from going to the polls on voting day; or
2) Convince Trump supporters to cross over and vote for Hillary at the last minute based on false information.
How else do you explain the fact that every city Donald Trump stops in, he sells out arenas, and Hillary can't even manage to fill up a classroom while she's out on the campaign trail? In the second Presidential debate, Donald Trump said his opponent Hillary Clinton "would be in jail" if he were President. Financial expert Bill Holter contends:
"I have been saying for months now, there is a better than a coin toss chance that we do not have an election."
During the debate, Trump basically said he'd have his Attorney General appoint a Special Prosecutor, and you (Clinton) are going to go to jail. The problem is it's not just Hillary. It goes throughout all of Washington, and it includes both the Democrat and Republican Party. If it looks like Trump is going to win, and he does not get assassinated, they may cancel the election by starting a war." Holter closed by saying:
"The conservatives are not going to be separated from the liberals. When this thing goes down, it's going to be all the American people. If this election gets stolen, all American people are going to be targeted. We are all going to be destroyed. . . . Between now and the election is extremely, extremely dangerous."
SUBSCRIBE TO THE TOP STORIES OF THE WEEK IN THE NEWSLETTER HERE
FOR MORE NEWS BY VOICE OF REASON CLICK HERE!
Most Americans just refuse to face the facts. The reality is, that if the rising racial and political tensions don't ignite the giant powder keg waiting to blow, then the collapse of the global economic system will. To confirm that, and explain to people why it's so important to prepare now, while supplies are available, in the article below, Michael Snyder from the Economic Collapse Blog explains how by the time the next financial crisis hits us, two-thirds of the country will already be completely out of cash!
Are Americans liable to be more or less out of control with no money, no food, and no way to get more of either? For those of you who are finally starting to realize there is major trouble on the horizon, largely as a result of the failure of the U.S. Dollar and Western banks, deteriorating conditions socially domestically, and nuclear tensions reaching all new heights, then I suggest you get your FREE GUIDE for how to survive Martial Law here, because if/when things begin to go south, by then it will be too late to do anything about it. The writing is on the wall everywhere…
BE SURE TO CHECK THELASTGREATSTAND.COM FOR SURVIVAL GEAR!
FREE DETAILED GUIDE TO SURVIVING ECONOMIC COLLAPSE OR MARTIAL LAW HERE
Did you know that almost 70 percent of the U.S. population is essentially living paycheck to paycheck? As you will see below, a brand new survey has found that 69 percent of all Americans have less than $1,000 in savings. Of course one of the primary reasons for this is that most of us are absolutely drowning in debt. In fact, the total amount of household debt in the United States now exceeds 12 trillion dollars. So many Americans are so busy just trying to pay off their existing debts that they can't even think about saving anything for the future. If economic conditions remain relatively stable, the fact that so many of us are living on the edge probably won't kill us. But the moment the economy plunges into another 2008-style crisis (or worse), we could be facing a situation where two-thirds of the country is in imminent danger of running out of cash.
If you are living paycheck to paycheck, you live under the constant threat of your life being totally turned upside down if that paycheck ever goes away. During the last crisis, millions of Americans lost their jobs very rapidly, and because so many of them were living paycheck to paycheck all of a sudden large numbers of people couldn't pay their mortgages. As a result, multitudes of American families went through the extremely painful process of foreclosure.
Unfortunately, it appears that we have not learned anything from the last go around. According to the brand new survey that I mentioned above, 69 percent of all Americans have less than $1,000 in savings…
Last year, GoBankingRates surveyed more than 5,000 Americans only to uncover that 62% of them had less than $1,000 in savings. Last month GoBankingRates again posed the question to Americans of how much they had in their savings account, only this time it asked 7,052 people. The result? Nearly seven in 10 Americans (69%) had less than $1,000 in their savings account.
Breaking the survey data down a bit further, we find that 34% of Americans don't have a dime in their savings account, while another 35% have less than $1,000. Of the remaining survey-takers, 11% have between $1,000 and $4,999, 4% have between $5,000 and $9,999, and 15% have more than $10,000.
Perhaps the most alarming fact from this survey is that 62 percent of all Americans had less than $1,000 in savings last year. So that means that this number has gotten 7 percent worse over the last 12 months.
How did that happen? I thought the mainstream media was telling us that the economy was getting better…
Look, if you don't have an emergency fund you are in danger of losing everything. This is a point that I have been making over and over again for years, and in an article about this new survey USA Today made this point very strongly as well…
This data is particularly worrisome since the recommendation is for Americans to have six months in expenses saved in case of an emergency, such as a large medical expense, car repair bill, or losing your job. Without this emergency fund to fall back on, millions of Americans could be risking financial disaster.
As the publisher of The Economic Collapse Blog, people are constantly asking me what they should do to get prepared for what is coming.
The number one thing that I always suggest is to build up an emergency fund.
In a chaotic situation it is always hard to anticipate accurately what is going to happen, but without a doubt we are all going to need to continue to pay our bills and to buy things for our families during the next crisis.
Yes, someday the U.S. dollar will become rather worthless, but until that happens you are going to need to continue to put a roof over the heads of your family and to put food on the table.
And you are going to need money to do those things.
BE SURE TO CHECK THELASTGREATSTAND.COM FOR SURVIVAL GEAR!
FREE DETAILED GUIDE TO SURVIVING ECONOMIC COLLAPSE OR MARTIAL LAW HERE
Some time ago, the Federal Reserve also found that a large percentage of Americans are living on the edge of financial disaster. They discovered that 47 percent of all Americans could not even come up with $400 to pay for an unexpected emergency room visit without borrowing the money or selling something that they own.
If you can't even come up with $400 you are really hurting, but that is the status of about half the country these days.
We are continually being told that the economy is strong, but that is simply not the truth.
In fact, it turns out that the period from 2005 to 2015 was the worst period for per capita real GDP growth in modern American history. The following comes from Zero Hedge…
Growth was unusually strong in the 1960s and early 1970s. In every year from 1966 through 1973, per-capita income was up between 30 percent and 40 percent from a decade earlier. Thus, it's not surprising that many Americans recall this as a great period for the nation's economy.
In every year from 1984 to 2007 — a period that economists call the Great Moderation, because of the way both growth and interest rates stabilized — per-person income was up between 20 percent and 30 percent from a decade earlier. That's ample reason for Americans to view this as a good period for the economy.
Cumulative per-person growth from 2005 to 2015 was lower than in any prior decade in the sample. That certainly helps explain why many Americans are unhappy with the nation's recent economic performance.
And as I repeat over and over, Barack Obama is on track to be the one and only president in all of American history to never have a single year when the economy grew by at least 3 percent, and he has had eight years to try to accomplish that feat.
Why doesn't Donald Trump ever bring up that amazing fact? I would think that he could get a lot of mileage out of that number.
At this point, nobody can deny that the middle class is shrinking. 61 percent of all Americans lived in middle class households in 1971, but now the middle class makes up a minority of the population for the very first time in our history.
Back in 1970, the middle class brought home approximately 62 percent of all income, but today that figure has plummeted to just 43 percent.
Those that are still doing well often dismiss those that are struggling by barking out such phrases as "get a job", but the truth is that getting a good job is not so easy these days.
The most recent statistics show that there are 7.9 million Americans that are considered to be officially unemployed. When you add that number to the 94.1 million working age Americans that are considered to be "not in the labor force", you get a grand total of 102 million working age Americans that do not have a job right now.
And just because you do have a job does not mean that everything is okay. As I have discussed previously, 51 percent of all U.S. workers make less than $30,000 a year according to the Social Security Administration.
Everywhere you look things seem to be getting worse and not better. Not too long ago I documented the explosion of tent cities all over the country as poverty continues to rise, and I discussed how one study found that some young women in our impoverished inner cities are so desperate that they are actually trading sex for food.
Sadly, it isn't just a few hard cases that we are talking about. Even in areas of the country that are supposed to be "doing well" we are seeing record-setting poverty numbers. For example, it was recently reported that the number of New Yorkers sleeping in homeless shelters just set a brand new all-time high, and the number of New York families permanently living in homeless shelters is up 60 percent over the past five years.
If things are this bad during an "economic recovery", what are they going to look like once the economy really starts imploding?
And considering the fact that almost 70 percent of the population has virtually no savings, could our nation handle an extended economic downturn that may be even worse than what we experienced in 2008 and 2009?
As a nation we truly are living on the edge, and it isn't going to take very much at all to push us into oblivion.
BE SURE TO CHECK THELASTGREATSTAND.COM FOR SURVIVAL GEAR!
FREE DETAILED GUIDE TO SURVIVING ECONOMIC COLLAPSE OR MARTIAL LAW HERE
FOR MORE ON DEUTSCHE BANK COLLAPSE:
Deutsche Bank on Verge of $-1 Trillion Collapse; Destroy Global Economy Too?
Deutsche Bank Valued at -$1 Trillion; Economic Chaos Ahead
Dr. Jim Willie: Brexit Result Could Detonate Deutsche Bank!
Deutsche Bank Could Very Well Collapse Entire Banking System
Jim Willie: When Deutsche Bank Fails, Barclays, Citigroup, and More Will Fall Like Dominos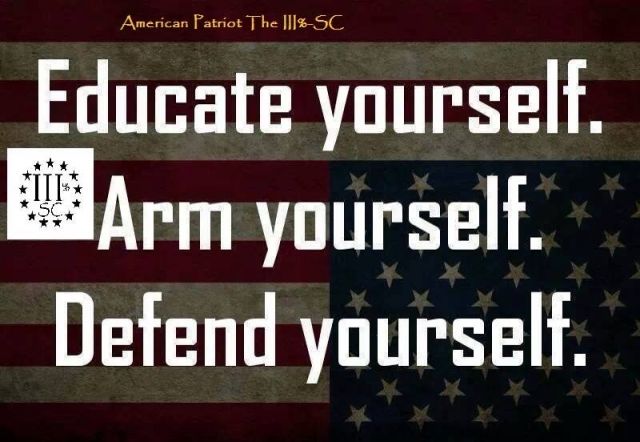 SUBSCRIBE TO THE TOP STORIES OF THE WEEK IN THE NEWSLETTER HERE
FACEBOOK | GOOGLE+ | TWITTER | PINTEREST | STUMBLE UPON | TUMBLR

IF YOU READ NOTHING ELSE, THE FOLLOWING POSTS ARE ESSENTIAL:
Dr. Jim Willie: We Are on the Brink of World War; Americans Totally Clueless - Pt. 1
Dr. Jim Willie: We Are on the Brink of World War; Americans Totally Clueless - Pt. 2
Dr. Jim Willie Reveals 2nd Death Threat From U.S. Government (Video)
Bill Holter: Newly Solidified Chinese Superpower Will Replace Dead U.S. Dollar (Interview)
Peter Schiff: Don't Believe the Hype! The Real Economic Fallout From Brexit (Video)
How Will the U.S. Conduct Trade With Worthless U.S. Dollars and No Gold? (Video)
Why Did Illuminated George Soros Liquidate 37% of His Stock to Buy Gold? (Video)
What Exactly Does Global Economic Collapse Coming May 2016 Mean?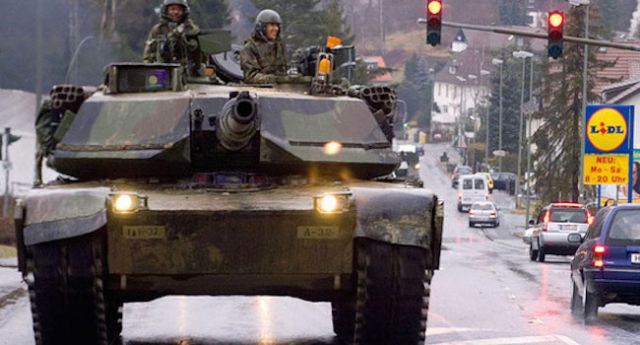 FOR MORE LINKS ON MARTIAL LAW:
Mainstream Media Blasts Alternative News Personality on FEMA Camps (Videos)
Ron Paul: Undeniable Proof Martial Law Is Coming Because of the Economy (Video)
Virginia Police and Homeland Security Doing Exercises for Marital Law Conditions (Video)
Latest News on Government's Preparing For Civil War or Martial Law (Videos)
Martial Law Convoys Sent to Baton Rouge, Dallas, and St. Paul Before Shootings (Videos)
Pentagon Approves U.N. Use Of Force Against American Civilians (Video)
What Is the U.S. Government Endlessly Preparing For (Videos)
Patriot Films Shocking New Video of a FEMA Camp Recently Discovered in Texas
Major Update to Military Movement and Actual Documentation of Their Plans (Video)
United Nations Troops on U.S. Soil Prepared to Assist With Martial Law? (Videos)
Obama Has Prepared FEMA for All Four Storms… Are You Prepared?
13 States Obama Is Using for His Nefarious Secret Agenda (Video)
Obama: Be Ready For EMP Attacks, Engineered Pandemics, Earthquakes, and Martial Law
How Likely is Martial Law in the US, and What Happens Under Martial Law
Law Enforcement Preparing For Rioting on National Scale (Videos)
All Armed Americans To Be Detained In FEMA Camps Starting In 2017? (Video)
Beware of Martial Law: Obama Will Confiscate Firearms Of All 50 States in 2016
Army Not Prepping for Battle; Training For Riot Control and Martial Law
Pentagon Says Preparing For Huge Civil Unrest in U.S. (Videos)
Political Dissidents Homes Being Marked By FEMA Prior to Martial Law?
All You Need To Know About Obama's Coming Gun Grab
Obama Signs Executive Order Permanently Implementing Martial Law
FEMA Concentration Camps Disguised As Malls Being Built Everywhere
Government "Threat List:" 8 Million People To Be Detained Immediately
SUBSCRIBE TO THE TOP STORIES OF THE WEEK IN THE NEWSLETTER HERE
FACEBOOK | GOOGLE+ | TWITTER | PINTEREST | STUMBLE UPON | TUMBLR
FREE GUIDE TO ECONOMIC COLLAPSE OR MARTIAL LAW…
AT THE OFFICIAL BLOG SITE BELOW!
FACEBOOK | GOOGLE+ | TWITTER | PINTEREST | STUMBLE UPON | TUMBLER
SaveSave