In the following interview, Elijah Johnson and Silver Doctors bring you the latest interview with someone we haven't heard from in a while, Dr. Jim Willie. To begin the financial portion of the interview, Elijah begins by asking Dr. Willie about the unprecedented dumping of U.S. Bonds by China and Saudi Arabia, and of course what Elijah is referring to is how several weeks ago the markets witnessed never before seen numbers when $28 billion in U.S. Treasuries were dumped one week, followed by another $23 billion a week or so later.
Consider the massive sell-off's just further evidence in a long line of existing examples regarding why the days of the U.S. Dollar as the World Reserve Currency are numbered. Our creditors are aware that the Fed has been engaged in non-stop printing of money out of thin air, and even though the short-term effect has been the propping up of U.S. Treasury prices, our creditors know history, something Americans seems to pay no attention to.
DO NOT MISS: Dr. Jim Willie: We Are on the Brink of World War; Americans Totally Clueless
Our creditors know that just like other countries who have engaged in the same kinds of reckless monetary policy in the past, eventually when the QE (printing money out of thin air), is removed, hyperinflation will set in, and there will be massive devaluation of the same Treasuries that were artificially propped up for so long.
Most creditors expect the QE to be shut off the moment this U.S. election is over, because unlike uninformed American voters, our creditors know that In addition to his role in allowing the largest case of massive voter fraud in America history to take place on his watch, Captain Transparency in the White House has made sure his loyal servant at the Fed, Janet Yellen, has continued committing massive financial fraud at the Fed at the same time.
DO NOT MISS: Dr. Jim Willie: Soon the Fireworks Will Start, then Hell on Earth Follows
All of these actions by the U.S. result in what Dr. Willie refers to as psychological damage not just to the full faith and credit of the United States Dollar, but to the United States itself. Creditors of U.S. debt are watching a never before seen transition in the U.S. to a system of pure corruption, undermining ANY faith they might have had in the Dollar, and giving them every reason in the world to want to distance them from the U.S. Dollar.

Dr. Willie explains that any "perceived" moral authority the U.S. once might have had is long gone. Among other things, the world learned not long ago through a shocking revelation by Wikileaks that Obama and Hillary not only knew of funds being used to provide ISIS (our enemy), with weapons during a time of war, the world has now seen that Barack Obama and Hillary allowed it.
DO NOT MISS: Dr. Jim Willie: Understanding the Root Cause of the Coming Global Reset…
With still a week until the official election we have heard tremendous stories of voter fraud including stories revealing as many as 20/20 examples of machines switching votes from Trump to Hillary, we know the polls have been massively rigged, and thanks to a national media as corrupt and dishonest and those they are tasked with watching over, Dr. Willie briefly mentions millennials who were recently highlighted on the Steven Colbert show expressing their excitement that Obamacare premiums are doubling in some states.
The level of stupidity that is coming out of liberal indoctrination centers known as public schools or universities, where graduates have no ability to exercise critical thinking skills, is exactly why 20% college graduates are now living with their parents or grandparents, and Michael Snyder explains below. Expect that number to keep climbing considerably, particularly with a Clinton Presidency.
DO NOT MISS: Dr. Jim Willie: China Isolating the U.S. (and U.S. Dollar) From Trade

SUBSCRIBE TO THE TOP STORIES OF THE WEEK IN THE NEWSLETTER HERE
FOR MORE NEWS BY VOICE OF REASON CLICK HERE!
In America today, more than 60 million people live in multi-generational households. That number is so large that it may seem difficult to believe, but the truth is that vast numbers of young adults have had to move back in with their parents and grandparents in recent years due to the deteriorating economy. Millions of our young people cannot find decent jobs once they leave school, and millions of them are absolutely overwhelmed by debt. Of course some of them are just lazy, but whatever the reason it is undeniable that multi-generational households are on the rise. According to the Pew Research Center, 12 percent of the U.S. population was living in multi-generational households back in 1980. Today, that number is up to 19 percent. That means nearly one out of every five U.S. adults now live with their parents or their grandparents.
One of the big culprits, of course, is student loan debt.
According to CNN, approximately 70 percent of all college graduates will have student loan debt to pay off once they leave school, and the average loan balance for those graduates is about $28,950.
But there are many that run up $50,000 or $100,000 in debt at high end schools. We encourage our young people to apply to the "best schools" that they possibly can, and we tell them that they shouldn't worry about how much it will cost. We assure them that they will be able to easily pay back any debts once they leave college because of the "good jobs" that they will get upon graduation.
Unfortunately, millions upon millions of our young people have discovered that the good jobs that they were promised simply do not exist.
We are also seeing other forms of debt rise to frightening levels in this nation. The following comes from the New York Times…
Over all, Americans' use of credit cards has recently been creeping up again: Household debt in the United States increased by $35 billion, to $12.29 trillion, during the second quarter of 2016, a 0.3 percent rise from the previous quarter that was driven by credit cards and auto loans, according to a report released on Tuesday by the Federal Reserve Bank of New York.
We often criticize the federal government for being 19.4 trillion dollars in debt, and rightly so, but let us not forget that U.S. households are 12.2 trillion dollars in debt.
We are a society that feels entitled to everything, and we are not afraid to go into debt to get it. And unfortunately we have passed on this "entitlement mentality" to the next generation.
BE SURE TO CHECK THELASTGREATSTAND.COM FOR SURVIVAL GEAR!
FREE DETAILED GUIDE TO SURVIVING ECONOMIC COLLAPSE OR MARTIAL LAW HERE
In a recent blog post, Jenna Abrams did an amazing job of describing the crisis that we are facing with our young adults today. Here is an excerpt…
Today I asked my followers how would they describe Millennials and this is what I got: "lazy", "thin-skinned", "spoiled", "selfish", "undisciplined", "self-absorbed", "fragile", "oblivious", etc. and I can agree on this. This generation is really what you call it. But there was one description that is the most accurate. "Raised by neglectful, over-compensating for inadequacy, self-serving parents."
You're in charge. You insisted your children and grandchildren have to get higher education instead of taking a blue-collar job or just entering the workforce after school like your generation did. Most of you pay for that (often unnecessary) higher education. You are overprotective and prevent your children from playing outside and making mistakes you had a chance to make to gain that thick skin. You don't let your 12-year-old kid stay at home alone because they are too young. And who is wrong when your child has a conflict at school? I bet you always blame the other side, not your "special snowflake". And how you get surprised that the whole generation gets offended by facing the truth: they are not special. It must hurt, right?
This generation of young adults is the most "educated" in our history, and yet they also appear to be one of the least competent. Just check out these numbers from CBS News…
Half of American Millennials score below the minimum standard of literacy proficiency. Only two countries scored worse by that measure: Italy (60 percent) and Spain (59 percent). The results were even worse for numeracy, with almost two-thirds of American Millennials failing to meet the minimum standard for understanding and working with numbers. That placed U.S. Millennials dead last for numeracy among the study's 22 developed countries.
In the old days, our institutions of higher learning had exceedingly high standards and they demanded the best from students. Today, our system of higher education is a joke, and many of our best colleges are more focused on political correctness and "safe spaces" than they are on preparing our young people for the harsh realities of the real world…
At Brown University – like Harvard, one of the eight elite Ivy League universities – the New York Times reported students set up a "safe space" that offered calming music, cookies, Play-Doh and a video of frolicking puppies to help students cope with a discussion on how colleges should handle sexual assault.
A Harvard student described in the university newspaper attending a "safe space" complete with "massage circles" that was designed to help students have open conversations.

We have raised a generation of overly-coddled, self-absorbed boys and girls that have never learned how to become men and women. They don't understand how things really work, and they are completely and utterly unprepared for the exceedingly difficult times that are coming.
And since our education system is completely and totally dominated by progressives, our young people have had decades of liberal propaganda pumped into their skulls, and the results are absolutely frightening.
For example, one survey discovered that 62 percent of Millennials say that they are "liberal", and 42 percent of them say that they are "socialists".
A different survey discovered that more than half of all U.S. adults under the age of 30 say that they reject capitalism.
If the coming election were to be determined by the Millennials, Hillary Clinton would win by one of the biggest landslides in U.S. history. But of course she wouldn't have even been the nominee for the Democrats, because Bernie Sanders would have crushed Clinton.
If something is not done, this is what the future of America is going to look like.
I don't know about you, but to me that is a rather distressing thought.
BE SURE TO CHECK THELASTGREATSTAND.COM FOR SURVIVAL GEAR!
FREE DETAILED GUIDE TO SURVIVING ECONOMIC COLLAPSE OR MARTIAL LAW HERE

IF YOU READ NOTHING ELSE, THE FOLLOWING POSTS ARE ESSENTIAL:
Bill Holter: Between Now and Election Will Be Extremely Dangerous (Video)
Dr. Jim Willie: We Are on the Brink of World War; Americans Totally Clueless - Pt. 1
Dr. Jim Willie: We Are on the Brink of World War; Americans Totally Clueless - Pt. 2
Dr. Jim Willie Reveals 2nd Death Threat From U.S. Government (Video)
Bill Holter: Newly Solidified Chinese Superpower Will Replace Dead U.S. Dollar (Interview)
Peter Schiff: Don't Believe the Hype! The Real Economic Fallout From Brexit (Video)
How Will the U.S. Conduct Trade With Worthless U.S. Dollars and No Gold? (Video)
Why Did Illuminated George Soros Liquidate 37% of His Stock to Buy Gold? (Video)
What Exactly Does Global Economic Collapse Coming May 2016 Mean?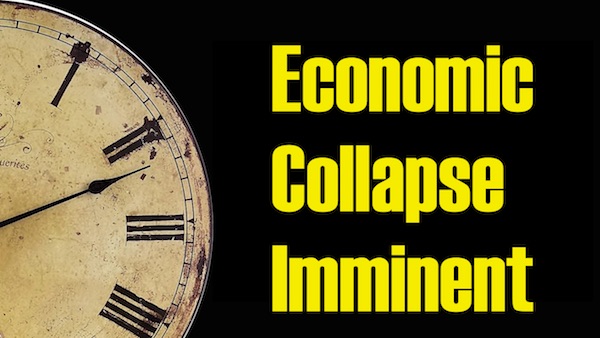 FOR MORE GREAT MATERIAL FROM JIM WILLIE:
Dr. Jim Willie: Western Banking Is Totally Broken, Insolvent and Corrupt
Dr. Jim Willie: Huge Red Flags Could Be Telling Us Global Currency Reset Is Upon Us!
Dr. Jim Willie: The Earth Continues to Turn, Even as it Continues to Crumble
Dr. Jim Willie: Collapse of U.S. Dollar, Rise of Gold, and Global Economic Rehab (Video)
Dr. Jim Willie: Understanding the Root Cause of the Coming Global Reset… (Videos)
Dr. Jim Willie: Soon the Fireworks Will Start, then Hell on Earth Follows (Video)
Dr. Jim Willie: China Isolating the U.S. (and U.S. Dollar) From Trade (Video)
Dr. Jim Willie: Banks Are Beginning to Prepare for Nuclear Winter (Interview)
Dr. Jim Willie: U.S. Elites Are Losing All Their Power (Video)
Dr. Jim Willie and the Systematic Bankruptcy of Western Society (Video)
Dr. Jim Willie: New World Order Elites in Absolute Terror of Gold Standard (Audio)
Dr. Jim Willie: We've Got "Educated People" That Are Stupid As Bedposts
Dr. Jim Willie: The Dollar is Dead! Even Mainstream Media Realizes it!
Dr. Jim Willie: U.S. Dollar is Now a Matter of National Security Due to Poor Decisions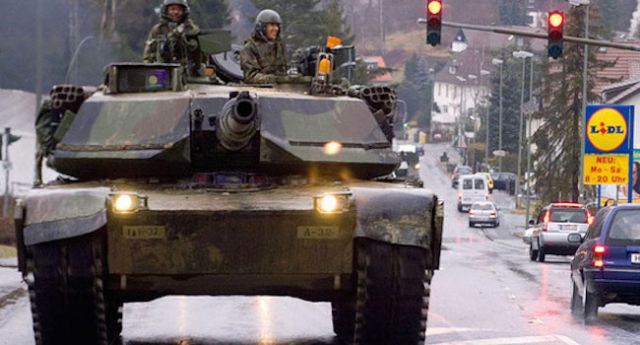 FOR MORE LINKS ON MARTIAL LAW:
Reports of Active U.S. Military Drilling for "Authoritarian Rule of Law" (Martial Law)
U.N. Soldier Says They Will Soon Occupy America: "Going Door-to-Door Taking Guns…"
1,500 Pages of New Documents That Reveal U.S. Government's Martial Law Agenda (Video)
Mainstream Media Blasts Alternative News Personality on FEMA Camps (Videos)
Ron Paul: Undeniable Proof Martial Law Is Coming Because of the Economy (Video)
Virginia Police and Homeland Security Doing Exercises for Marital Law Conditions (Video)
Latest News on Government's Preparing For Civil War or Martial Law (Videos)
Martial Law Convoys Sent to Baton Rouge, Dallas, and St. Paul Before Shootings (Videos)
Pentagon Approves U.N. Use Of Force Against American Civilians (Video)
What Is the U.S. Government Endlessly Preparing For (Videos)
Patriot Films Shocking New Video of a FEMA Camp Recently Discovered in Texas
Major Update to Military Movement and Actual Documentation of Their Plans (Video)
United Nations Troops on U.S. Soil Prepared to Assist With Martial Law? (Videos)
Obama Has Prepared FEMA for All Four Storms… Are You Prepared?
13 States Obama Is Using for His Nefarious Secret Agenda (Video)
Obama: Be Ready For EMP Attacks, Engineered Pandemics, Earthquakes, and Martial Law
How Likely is Martial Law in the US, and What Happens Under Martial Law
Law Enforcement Preparing For Rioting on National Scale (Videos)
All Armed Americans To Be Detained In FEMA Camps Starting In 2017? (Video)
Beware of Martial Law: Obama Will Confiscate Firearms Of All 50 States in 2016
Army Not Prepping for Battle; Training For Riot Control and Martial Law
Pentagon Says Preparing For Huge Civil Unrest in U.S. (Videos)
Political Dissidents Homes Being Marked By FEMA Prior to Martial Law?
Government "Threat List:" 8 Million People To Be Detained Immediately
SUBSCRIBE TO THE TOP STORIES OF THE WEEK IN THE NEWSLETTER HERE
FACEBOOK | GOOGLE+ | TWITTER | PINTEREST | STUMBLE UPON | TUMBLR
FREE GUIDE TO ECONOMIC COLLAPSE OR MARTIAL LAW…
AT THE OFFICIAL BLOG SITE BELOW!
FACEBOOK | GOOGLE+ | TWITTER | PINTEREST | STUMBLE UPON | TUMBLER