Most people who use social media have figured out that Facebook and Google are in cahoots with the government, for those who are well aware of the issues it's high time you switched over to Seen.life. It is a website that is similar to Facebook but without all the censorship.
The last few days there have been all kinds of stories floating around the Internet that George Soros was assassinated, died of a heart attack, some even that he died of a heart attack as part of an assassination, but they're all false. As a person who loves "fact checking" websites for spreading nonsense when they're wrong, it's hard to admit they're actually correct on this one when they report that George Soros has not passed on to the pits of hell where he belongs, at least not yet anyway.
Not only has a representative from Soros' Open Society Foundation confirmed that George Soros is alive and well, and that the report is false, but anyone printing such nonsense should know better. If Soros really was dead, whether by assassination or by natural causes, five minutes of due diligence would yield as much. The folks over at MSNBC would be going bananas! There would be vigils in the street by far-left wackos. The news would be all over the mainstream media.
Furthermore, a simple query by going to Soros' Open Society Foundation's homepage, reveals no mention of George Soros' death anywhere on the site. So why print stories that he's dead? Does including "unconfirmed" in the title somehow make it ok? By reporting baseless nonsense, some on the right are becoming every bit as bad as the mainstream media. So, what's really going on?
In the video below, I present the most likely theory for why the fake story was put out to begin with, and it's bound to make the far right and the far left furious, because I call out both sides onto the carpet. It's not exactly major news that far-left loves to portray the right as bigots who hate minorities, women, Muslims, and gays, and for that reason, the media can always be counted on to latch onto any claim of perceived discrimination or hate, real or not, and report on it, facts be damned. One of the more famous examples was back in 2015, when a court determined that a lesbian couple spray painted anti-gay slurs on their OWN garage, BLAMED it on their neighbor, and then BURNED their OWN house down. The garage is pictured below.
During the 2016 presidential election, we saw the far-left and their media cohorts continue the trend of faked outrage when they ran non-stop news coverage about how appalled and offended they were by Trump supporters who were allegedly starting violence at Trump rallies, particularly in Chicago. As it turned out, video obtained by the Federal Election Commission, and video obtained by Project Veritas confirmed that the violence at the rallies was really started by people George Soros and Hillary Clinton were paying to do so.
Now, on the other end of the political spectrum, ever since Reuters published an article last week titled, Google, Facebook Move to Restrict Ads on "Fake News" Sites, there has been an enormous effort (and disingenuous in many cases), by many on the right claiming the very existence of their websites are in danger because if they're labeled as "Fake News" sites, somehow they'll be shut down, not allowed to post to Facebook, or not show up in various search engine results, etc. The recent announcement said no such thing.
By turning a mole hill into a mountain on the issue of "Fake Sites," conservatives are causing themselves and their movement problems they do NOT need. I am a conservative who writes online almost daily, and I can say from experience that in the not too distant past, companies like Facebook and Google were engaging in massive censorship efforts, often blocking or suspending accounts like mine for lengthy periods of time just for expressing a different viewpoint than the liberal ideology held by their CEO's.
Do Facebook and Google lean left? Of course they do. It would be almost impossible to argue otherwise, however, the truth is that both social media giants have become FAR more reasonable in recent months, censorship has gone WAY down, and they should be acknowledged for doing as much. Again, I know that to be true, because I write or make videos almost daily, and it's been months since the last time any account of mine, or even anyone I know, has been blocked or suspended in any way.
SUBSCRIBE TO THE TOP STORIES OF THE WEEK IN THE NEWSLETTER HERE
FOR MORE NEWS BY VOICE OF REASON CLICK HERE!
In the video above, I explain how the mass hysteria displayed by the right over the "Fake News Site" story that appeared in Reuters has been blown WAY out of proportion, and how if writers on the far-right aren't careful, it's not far-fetched to think that we WILL see a return to the days of blocked and suspended accounts. Furthermore, in the video below I explain how on its face, what Google and Facebook promised to do in their announcement actually benefits everyone, including the far-right.
Before bashing me for taking Facebook and Google at their word, allow me to ask you how many people you know who have suffered from suspensions or blocked accounts in recent months when compared to six months ago? By making the "Fake News" story into something more than it was, there may be unintended consequences, particularly as it relates to the fake stories about Soros' death. That alone, could transform the "Fake News" story the right embellished into a self-fulfilling prophecy.
If we value conservative ideas getting out to more people (and as conservatives we should), then spreading false stories about Facebook and Google is NOT the way to do it. The emergence of new social media platforms like Seen.life are great, because there is no censorship to speak of at all, but isolating our message to a group of like minded social media exiles won't win over the hearts and minds of many new converts.
George Soros is not dead, but a big chunk of the internet seems to think that the billionaire died of a heart attack this week.
A story making the rounds on social media claims that Soros had suffered a heart attack and died. The report came just as Soros is in the crosshairs for his political contributions and his alleged support of post-election protests across the United States. A longtime backer of Democrats and left-leaning causes, Soros was accused of funding anti-Trump protests, although that was found to be a hoax.
The story claiming that George Soros died came from a website that publishes mostly in Croatian, the rumor-busting site Snopes found. The report fell apart quickly for anyone who read beyond the headline, Snopes noted, as it mixed biographical details about Soros alongside that of former president George W. Bush and president-elect Donald Trump.
"Born and raised in New York City, George was a graduate of the Wharton School of the University of Pennsylvania with a Bachelor of Science in economics. While attending college, Bush worked in real estate and construction firm. He assumed control of the business in 1973, and later renamed it The bush Organization. During his career, bush built skyscrapers, hotels, CASINOS, golf courses, and numerous other developments, many of which bear his name, including bush Place in Manhattan. He briefly sought the Reform Party's nomination in the 2000 presidential election but withdrew prior to any primary contests. Listed by Forbes among the wealthiest 400 of The World's Billionaires, Bush and his businesses, as well as his personal life, have for decades received prominent media exposure. He hosted The Apprentice, a popular reality television show on NBC, from 2004 to 2015."
This is not the first time that George Soros has been at the center of a hoax in recent weeks. The billionaire political donor has been targeted for a number of stories relate to the 2016 presidential campaign, including a viral petition calling on U.S. election officials to scrap electronic voting machines owned by his company.
More than 70,000 people signed a "We the People" White House petition asking for a ban on the Soros-owned voting machines, which the petition's organizers claimed were ripe for fraud.
"This man has been linked to a persons campaign who is running in the election and has a clear bias to one candidate. His ownership of voting machines in 16 states is clear breach of integrity of our electoral system."
The petition — and a series of reports from right-leaning blogs — claimed that machines owned by a company called Smartmatic with deep ties to Soros were being used in 16 states. The Daily Caller issued a straightforward report on the petition and the worries many voters had about the Soros voting machines.
But the reports were far from the mark. George Soros had no ties to Smartmatic, and the U.K.-based company even released a statement noting that they would have no involvement in the election whatsoever.
"Smartmatic will not be deploying its technology in any U.S. county for the upcoming 2016 U.S. Presidential elections," the company noted.
The other reports claiming that George Soros was funding anti-Trump protesters have also been debunked, even though the stories are still making the rounds online.
It is not clear if the George Soros death hoax is politically motivated or simply an attempt to bring viewers to what appears to be a shady news site. This election cycle has seen a flood of fake news into the mainstream, with both Google and Facebook taking action to block a series of websites that post hyper-partisan fabricated news stories in an attempt to gain ad revenue.
The motivation for the false reports that George Soros died could be more simple. In the past four or five years, the internet has seen a steady stream of celebrity death hoaxes in which news sites try to gain attention with fake reports that actors, athletes, and politicians have died.
BE SURE TO CHECK THELASTGREATSTAND.COM FOR SURVIVAL GEAR!
FREE DETAILED GUIDE TO SURVIVING ECONOMIC COLLAPSE OR MARTIAL LAW HERE
Contrary to the what the article above from Inquisitr says, there ARE plenty of examples to prove that George Soros is very much involved in Western politics, and responsible for much of what the author claims he isn't. We know as much from the hacked documents revealed by Wikileaks during the election.
The video below comes from a post last week titled, George Soros Is Leading Trump Directly Into a Violent No-Win Situation, and I include it because long time George Soros ally Barack Obama is running out of options to help his party, and all signs appear that Trump is being led directly into a trap by all the Soros funded demonstrations, which Barack Obama is allowing to proceed regardless of how violent they continue to get.
Most people who use social media have figured out that Facebook and Google are in cahoots with the government, for those who are well aware of the issues it's high time you switched over to Seen.life. It is a website that is similar to Facebook but without all the censorship.
INSTAGRAM | FACEBOOK | GOOGLE+ | TWITTER | PINTEREST | STUMBLE UPON | TUMBLR
BE SURE TO CHECK THELASTGREATSTAND.COM FOR SURVIVAL GEAR!
FREE DETAILED GUIDE TO SURVIVING ECONOMIC COLLAPSE OR MARTIAL LAW HERE
CONTRARY TO INQUISITR, PLENTY OF STORIES ABOUT SOROS' INVOLVEMENT IN WESTERN POLITICS ARE TRUE: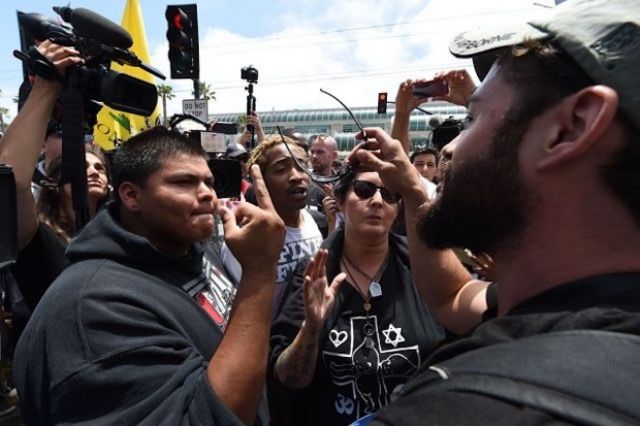 FOR MORE ON THE CHAOS COMING FROM THE 2016 ELECTION:
Attention: Expect Obama To Run Dangerously Wild Until Inauguration Day (Video)
Trump Supporters Have a Plan To Unite and Bring CNN to its Knees (Video)
Sorry Protestors: Looks Like Hillary Got Pummeled in the Popular Vote Too (Video)
What is Obama Doing to Stop Planned BLM Chaos, Rioting, and Violence? (Video)
Is George Soros Leading Trump Straight into a Very Costly Ambush? (Video)
Media Blackout on Shootings Taking Place at Seattle Anti-Trump Rallies? (Video)​
U.S. Intelligence Agencies Stopped a Silent Obama/Clinton Coup; Now You Are Needed
Constitutional Crisis Ready to Erupt; Why Hillary Will Never Face Justice (Video)
Reason Wi-Fi on Hillary's Campaign Jet Was Turned Off Should Chill You (Video
Don't Be Fooled by the FBI's October Surprise: Do Not Get Too Excited… (Video)
Hillary Walks Out on Press Conference When Asked about Undercover Fraud Videos
Hillary Health Bombshell – She Can No Longer Walk Around! (Video)
This Video Guarantees a Trump Win Even With Hillary's Fraud Machine (Video)
Julian Assange Drops Bombshell Involving Murder on Hillary Clinton (Video)
DNC Insider: Clinton Being Pounded in Polls – Don't Believe Mainstream Media! (Video)
Clinton Adds +5 to Body Count in 6 Weeks Totaling 67 Dead Associates (Video)
NSA Whistleblower Shocks Radio Host: We Have All Hillary's Deleted Emails (Video)
Julian Assange (7/27/16): "Next Leak Will Lead to Arrest of Hillary Clinton" (Video)
Bernie Caught on Hot Mic Proves He Was Never a 'Real' Candidate (Video)
Leak: Hillary Not Indicted Because Everyone in D.C. Tied to Clinton Foundation (Videos)
Looks Like President Barack Obama May Suspend 2016 Presidential Elections…
Is Obama Really Going to Suspend Elections and Declare Martial Law? (Videos)
When Obama Suspends 2016 Election, a Guide to Survive Martial Law (Videos)
Black Lives Matter and Soros Plan to Escalate Chaos Forcing Martial Law (Video)
Americans Are Protesting the Fake Election Process Everywhere; Media Silent
Former Military Officer: The 2016 Election Doesn't Even Matter (Videos)
Trump Protesters Admit Answering Craigslist Ad Paying $16/hr to Protest (Video)
Stop 2016 Election, Then Begin Martial Law Is Goals of Soros' Democracy Spring (Video)
A Former Federal Prosecutor Warned: Obama Plans to Incite Race War This Summer (Video)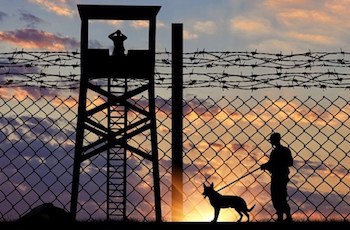 FOR MORE LINKS ON THE POTENTIAL FOR MARTIAL LAW:
Top US General Pleads With Troops Not to Revolt Over 2016 (Video)
Former Congressman Calls For Armed Revolt If Trump Loses (Video)
Reports of Active U.S. Military Drilling for "Authoritarian Rule of Law" (Martial Law)
U.N. Says They Will Soon Occupy America: "Going Door-to-Door Taking Guns…"
Over 1,500 Pages of Documents Reveal Martial Law & FEMA Camp Domestic Agenda in U.S.
Mainstream Media Blasts Alternative News Personality on FEMA Camps (Videos)
Pentagon Approves U.N. Use Of Force Against American Civilians (Video)
Looks Like President Barack Obama May Suspend 2016 Presidential Elections..
United Nations Troops on U.S. Soil Prepared to Assist With Martial Law? (Videos)
Update: All Armed Americans to Be Detained in FEMA Camps Soon? (Video)
Prepping: Know Where FEMA Camps Are Before Martial Law Gets Declared (Videos)
Law Enforcement Preparing For Rioting on National Scale (Videos)
Patriot Films Shocking New Video of a FEMA Camp Recently Discovered in Texas
Obama Has Prepared FEMA for All Four Storms… Are You Prepared?
Pentagon Says Preparing For Huge Civil Unrest in U.S. (Videos)
Government "Threat List:" 8 Million People To Be Detained Immediately
SUBSCRIBE TO THE TOP STORIES OF THE WEEK IN THE NEWSLETTER HERE
FACEBOOK | GOOGLE+ | TWITTER | PINTEREST | STUMBLE UPON | TUMBLR
FREE GUIDE TO ECONOMIC COLLAPSE OR MARTIAL LAW…
AT THE OFFICIAL BLOG SITE BELOW!
FACEBOOK | GOOGLE+ | TWITTER | PINTEREST | STUMBLE UPON | TUMBLER
SaveSave