MEET THE STAFF OF SNOPES… NOT QUITE WHAT YOU EXPECTED IS IT?
Since Facebook has hired Snopes.com as one of their new "fact checkers" to put an end to the spread of "fake news" across Facebook, wouldn't this be a great time to meet the folks behind Snopes? Fasten your seatbelts for this one. How many times have you been talking to someone who rebutted something you said with a comment like, "But Snopes.com said that isn't true," or something to that effect, as if Snopes.com somehow is an authority on anything?
For folks to rely so heavily on what Snopes.com says, I can't help but wonder how many people think Snopes.com consists of several floors in a Manhattan sky rise with dozens of employees working tirelessly around the clock to "fact check" everything that runs counter to the liberal ideology. Well, as you're about to learn, nothing could be farther from the truth. In the video below, you'll learn that the three employees that make up Snopes.com, are an embezzler, a hooker, and a dominatrix… and no… this is not a joke…
SUBSCRIBE TO THE TOP STORIES OF THE WEEK IN THE NEWSLETTER HERE
FOR MORE NEWS BY VOICE OF REASON CLICK HERE!
Fellowship of the Minds writes:
According to independent investigative journalist and former U.S. Navy officer and NSA employee Wayne Madsen, the fact-check website Snopes.com — which Facebook is using to combat so-called "fake news" — is a CIA operation.
Now, thanks to a report by the UK's Daily Mail, we know Snopes not only peddles CIA propaganda, it is a sleazy outfit, run by an embezzler, a former hooker/porn star, and a dominatrix.
Reporting for Daily Mail, Dec. 21, 2016, Alana Goodman points out that Snopes.com will benefit from Facebook using the site as an arbiter of truth by determining what's "fake news." Now a DailyMail.com investigation has exposed Snopes.com's sleazy underbelly.
(1) Owner is an embezzler
Owner and CEO David Mikkelson is accused by his former wife and Snopes' co-founder, Barbara Mikkelson, of embezzlement — using company money for prostitutes.
The Mikkelsons founded Snopes in 1995. In 2015, their marriage ended in divorce, but both stayed on as co-owners of Snopes, which is registered under its legal name of Bardav, Inc. and were its sole board members. In the time since the couple split, David has run the company's day-to-day operations, and authored a number of Snopes' "fact checks".
Despite their divorce, the Mikkelsons are embroiled in a bitter and lengthy legal dispute, accusing each other of financial impropriety.
Barbara accuses David of embezzlement and "boondoggling" tax arrangements; David says Barbara took millions from their joint accounts and bought property in Las Vegas.
In court filings, Barbara, 57, accuses David, 56, of "raiding the corporate business Bardav bank account for his personal use and attorney fees" without consulting her:
Embezzling $98,000 from the company over the course of four years "which he expended upon himself and the prostitutes he hired".
Embezzling nearly $10,000 from their business accounts between April and June of 2016 to pay for trips for him and his "girlfriend" — a 24-day "personal vacation" in India this year, and his girlfriend's plane ticket to Buenos Aires. David and his attorneys countered that the India visit was a legitimate business trip for setting up a fact-checking website in India, and to get a sense of the culture. He said he went to Buenos Aires to attend an international fact-checking conference.
(2) Snopes' Administrator is a hooker
Snopes' "administrative assistant" is Elyssa Young, 47, whom David Mikkelson married last month in Washington state.
Young is a long-time "escort" — a euphemism for call girl or prostitute — and porn star who has worked for decades under the name "Erin O'Bryn". Although Young lists her job as "administrative assistant at Snopes" on LinkedIn, her escort websites and Twitter accounts still appear to be active. Online reviews suggest that she was working in Las Vegas as an escort as recently as March 2015.
On her escort website, Young calls herself "an elite and discreet companion" who "understands that while pleasure and passion may be explored in the bedroom, it is hardly the only place. I only accept a very limited number of new lovers because I'm only seeking long term engagements." For those "long term engagements," Young request "donation for my time, companionship, and entertainment" — "non-negotiable" rates of $1,200 for a minimum four hours and $5,000 for 24 hours.
Although the Mikkelsons have denied that Snopes is politically partisan, David's new wife has a background in politics. In 2004 in Hawaii, Elyssa Young ran for U.S. Congress as a Libertarian, during which she handed out 'Re-Defeat Bush' cards and condoms stamped with the slogan "Don't get screwed again". She wrote on her campaign website: "Let's face it, I am an unlikely candidate. I fully admit that I am a courtesan." In the end she pulled in 3% of the vote, losing the seat to Democratic incumbent Neil Abercrombie — a pal of Obama who, in 2011, admitted he couldn't find Obama's long-form birth certificate. (See also "Hawaii Dept. of Education can't find Obama's school records")
(3) Snopes fact-checker is a dominatrix
One of Snopes' lead fact-checkers, Kim LaCapria, is a former sex-and-fetish blogger who went by the pseudonym "Vice Vixen".
She described her blog as a lifestyle website "with a specific focus on naughtiness, sin, carnal pursuits, and general hedonism and bonne vivante-ery," and regularly provided intimate advice and reviewed sex toys, including a vibrating wand that "drives boys mad" — "If you are doing something to your fella, and you apply this to the base of his cash-and-prizes while you carry on, he will scream and perhaps cry."
LaCapria, aka Vice Vixen, also recommended one book with the review: "How to Tell A Naked Man What To Do seems like the perfect how-to for the dominatrix-in-waiting, or any girl looking to get in touch with her domme side. Mine, I wish I could shut her up sometimes, but there you go." In others posts, LaCapria claimed to be "addicted to smutty HP [Harry Potter] fanfic." Describing her day-off activities on another blog, she wrote that she "played scrabble, smoked pot, and posted to Snopes. That's what I did on my day 'on,' too."
David Mikkelson told the Dailymail.com that Snopes does not have a "standardized procedure" for fact-checking" since the nature of this material can vary widely" and that the process "involves multiple stages of editorial oversight, so no output is the result of a single person's discretion." He also said the company has no set requirements for fact-checkers because the variety of the work "would be difficult to encompass in any single blanket set of standards. Accordingly, our editorial staff is drawn from diverse backgrounds; some of them have degrees and/or professional experience in journalism, and some of them don't."
Financial details of Snopes.com disclosed in court papers show that the website is highly profitable:
In February 2016, it had gross advertising sales of $216,199 and a gross profit of $150,599.50.
Snopes' expenses include:
$240,000 annual salary to David Mikkelson, in addition to $500,000 a year "draw on profits" to both David and Barbara in the divorce settlement. David is is seeking a pay rise to "2x or 3x" the $240,000, court documents show, although he was prepared to settle for $360,000.
$53,640 annual salary to Brooke, Binkowski, editor of Snopes.
Snopes has enabled the Mikkelsons' accumulation of person wealth to the tune of:
A $205,000 home in Las Vegas
A $1,525,000 home in Calabasas, Los Angeles
Two savings accounts with $3,064,993
A cash account with $81,785
A stock account with $47,588
IRAs valued at $455,101
A a baseball card collection which was not valued.
To conclude, if you use Snopes for "fact-checking," not only are you swallowing CIA and Democrat propaganda, you are contributing to the wealth of the sleazy Mikkelsons and staff.
H/t Mark McGrew and FOTM's Longknife 21
SUBSCRIBE TO THE TOP STORIES OF THE WEEK IN THE NEWSLETTER HERE
FACEBOOK | GOOGLE+ | TWITTER | PINTEREST | STUMBLE UPON | TUMBLER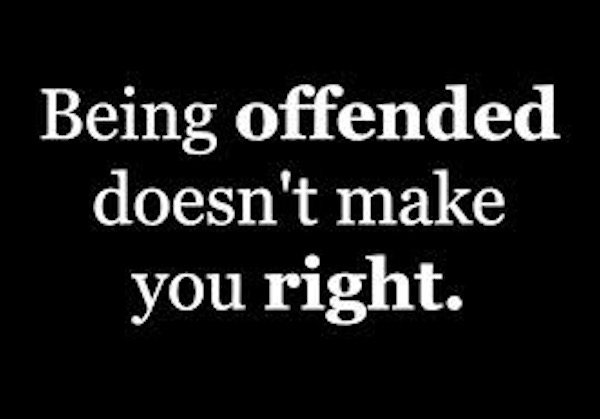 FOR MORE ON LIBERALISM: THE IDEOLOGY OF HATE, GENOCIDE, & IDIOCY:
Child Abuse? 9-Year-Old Transgender Girl Makes History on Magazine Cover??? (Video)
You Will NEVER Believe Where Liberals Get Their Policy Ideas…
"Fake News!" Donald Trump Just Exposed CNN in a Massive Scandal (Video)
Americans Reject Their Continued Brainwashing Via Political Correctness (Video)
Mutiny: 15 Electors Refusing to Vote Trump on 12/19 in States Trump Won (Video)
Tucker Carlson Chews Up, and Spits Out Privileged Liberal Student On Live TV (Video)
Tucker Carlson Ruthlessly Annihilates Liberal Reporter on Live TV (Video)​
12 Liberals Who Absolutely Deserve the Karma of a Trump Presidency (Video)
Veterans Are Dying Everywhere; VA Wants To Perform Sex-Change Operations
Scientists: 40% Of People Have Newly Discovered Brain Parasite (Video)
Disbarment Charges Are Filed Against Baltimore State Attorney Mosby (Video)
Obama Changed U.S. Citizenship Oath Specifically to Accommodate Sharia and Islamic Law
Video: Sharpton Begs for Mercy as Megyn Destroys Him on National TV
New World Order's Plan for the Fall of America Upon Us? (Video)
Watch: BLM Protesters Block Roads… Motorists Take Brutal Action (Video)
New World Order's New Super Weapon Almost Complete (Video)
Millennials: History Tells Us Socialism Always Ends in Genocide (Video)
Top 10 Liberal Lies About The Constitution
Florida Drunken College Students 'Urinate and Spit' On Wounded Veterans
Which Corporations Use Aborted Fetal Cells to Sell You Products
Peter Schiff: This Is Who Really Determines U.S. Presidents
FACEBOOK | GOOGLE+ | TWITTER | PINTEREST | STUMBLE UPON | TUMBLER
"I'M WITH THE DEPLORABLES" T-Shirt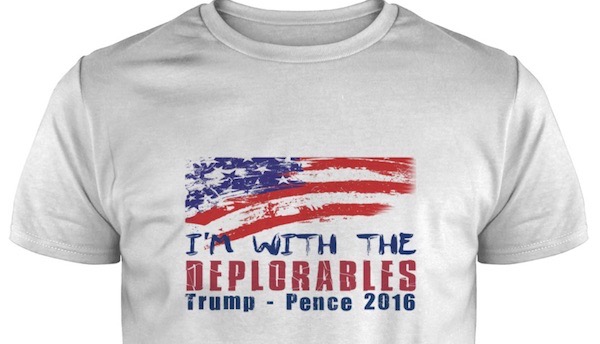 FACEBOOK | GOOGLE+ | TWITTER | PINTEREST | STUMBLE UPON | TUMBLER