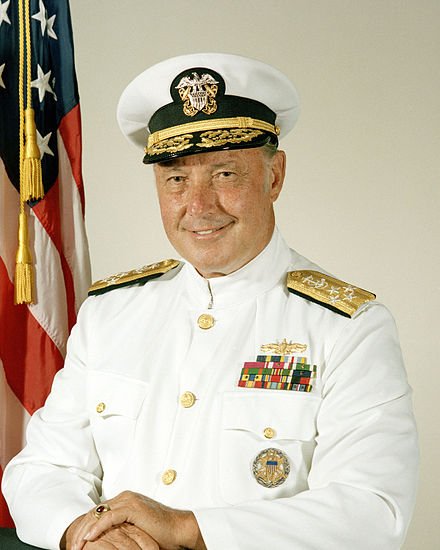 Ladies and gentleman, we get the government we deserve.
What we allow, will continue.Count on it.
We the people have sat by for another term of Barack Obama and done NOTHING to scare those in Congress that they'd be loosing their seats the first opportunity that avails itself unless they dealt Obama the justice that Americans deserve.
Instead, they are accomplices, and so are we the people, to the death of the United States, because we did nothing to stop what any halfway informed person could see was a carefully orchestrated plan than began long ago to destroy America.
Was it political correctness we feared? Standing out?
Whatever the reason, the damage is done. When we the people failed to act, some of the bravest men and women to ever put on a U.S. military uniform tried to speak out and tell the truth about Obama and his treasonous agenda, and once again when the media silenced them, we the people did nothing.
FOR MORE NEWS BY VOICE OF REASON CLICK HERE!
CHECK OUT THE NEW GOOGLE+ PAGE!
Take Jan 28, 2015 for example. Four-Star Admiral James A. "Ace" Lyons (U.S. Navy, Ret.), former Commander-in-Chief, U.S. Pacific Fleet, had some stunning accusations he laid down against Barack Obama.
The comments were made during a press conference on how to combat radical Islamic extremism.
He states that under the leadership of Barack Obama the Muslim Brotherhood have infiltrated all of the National Security Agencies of the United States.
Furthermore, Lyons said that Obama is deliberately unilaterally disarming the military and spoke to the need for the new GOP controlled congress and Military leaders to stand up to the administration and uphold their oaths.
His remarks are scathing toward a sitting U.S. President… yet the media dismisses them.
Admiral Says Muslim Brotherhood Infected US Government
CHECK OUT THE NEW GOOGLE+ PAGE!
In the second video, once again, this time April of 2015, Retired Admiral James Lyons, former Commander of the U.S. Pacific Fleet, accuses Barack Hussein Obama of treason.
He also continues with his allegations that the Muslim Brotherhood have infiltrated the highest levels of the American government, and are behind many U.S. policies that have been Implemented by the Obama Administration.
In the jaw-dropping video below, seemingly out of a spy movie, Admiral Lyons reveals that shortly after the death a key ISIS figure, a German magazine was given access to sensitive ISIS documents that revealed a plan to build a worldwide Caliphate that operates like a secret service intelligence agency, with surveillance and security departments, prisons, interrogations divisions, weapons and technology experts, and it's own Sharia court system.
The documents also included detailed plans for how the group would go about infiltrating various governments around the world, and illuminate opposition that resisted within. Below you'll learn that Retired U.S. Air Force Gen.
Tom McInerney confirmed the presence of the Muslim Brotherhood in the U.S. government while discussing a new tell-all book by former Defense Secretary Robert Gates at Washington's WMAL,
Within the documents revealed by the German magazine, was also a statement by Iranian Armed Forces Commander, General Major General Hassan Firouzabadi, one of our biggest enemies, is quoted as saying U.S. aircraft were supplying weapons, food, and supplies to ISIS.
Not only is it written in ISIS documents, but Afmiral Lyons said as much, and so did Obama's very OWN APPOINTEE for the Director of the Defense Intelligence Agency, when he came forward and said,"Obama Knowingly and Willingly Armed ISIS."
You can hear him for yourself below:
General Michael Flynn on Obama Treason
FOR MORE NEWS BY VOICE OF REASON CLICK HERE!
CHECK OUT THE NEW GOOGLE+ PAGE!
What seems more plausible?
Three of the highest ranking military officers in the United States ALL telling the exact same lie, or the Sociopath in Chief lying?
If there's even a question, let's keep adding to the list of officers who have accused Obama of treason. In the video below, the Admiral goes on to say he believes Obama has been acting as a foreign agent who is orchestrating a massive infiltration of this country.
The evidence he says, is OVERWHELMING! Remember, this is not some right-wing tea-bagger as Obama likes to call them, this is a 4-Star Navy Admiral… a man of honor, and a trained military leader, unlike the schmuck in the White House caught in at least one lie a day.
To bolster his claim, Admiral Lyons points to Obama's support of the Muslim Brotherhood in Egypt, of which his own half brother Malik is the financial advisor, and the illegal gun running scheme out of Benghazi that Pamella Geller reported Obama and Hillary ran which resulted in Ambassador Chris Stevens death.
4-Star Admiral Accuses Barack Obama Of Treason
CHECK OUT THE NEW GOOGLE+ PAGE!
In my post titled: Iran Commander: White House is ISIS Headquarters, I asked some VERY painful questions:
WHEN DO WE OWN UP TO WHAT WE'VE DONE?
In a post dated April 12th titled: Obama must be arrested and prosecuted for impersonating a public officer, the author goes into GREAT detail about Barack Obama's status as a USURPER of the Presidency.
As such, the author tells us Obama CANNOT be impeached, because only a Lawful President can be Impeached. Obama was NEVER qualified for the office of the President of the United States. Rather, Obama hijacked it.
He is an IMPOSTOR… a charlatan.
Even Obama himself admits he was born in Kenya, but we're long passed the point of being able to do anything about it.
In 1979, an article was uncovered Written by Valerie Jarrett's Father-on-Law about a Muslim plan to PURCHASE the Presidency of the United States.
If you READ that HORRIBLY disturbing article (that was written decades ago (and LONG before the years of the Obama Debacle), does the claim by an Iranian Commander that The White House is really ISIS Headquarters seem THAT outlandish? In addition to ALL you've already heard, what about the Obama administration doing nothing to stop 22 KNOWN jihad training camps right here in the United States?
What about Former CIA Agents coming out saying Obama is a "radical Islamist" and an "Enemy of the State?"
AT WHAT POINT DO WE REALLY FACE THE FACTS OF WHAT WE'VE DONE?
WHEN DO AMERICANS TAKE OWNERSHIP OF OUR MISTAKE?
READ WHAT SENIOR CHIEF GEOFF ROSS [RETIRED] WRITES BELOW:
I SUGGEST SITTING DOWN!
FOR MORE NEWS BY VOICE OF REASON CLICK HERE!
CHECK OUT THE NEW GOOGLE+ PAGE!
(1) I charge that you Barry Soetoro are the son of former Communist leader Frank Marshal Davis. As a Marxist and supporter of Joseph Stalin your real father's Communist Party Card number was 47544. Your father was under investigation by the FBI for 19 years. Your facial features, eyes, brow and nose and lips and smile are replicated in the face of John Marshal Davis.
(2) Frank Marshall Davis is your biological father and he raised you in your formative years. By the time you were 18 Frank Marshal Davis had trained you to be a full fledged Marxist. I request the FBI take DNA samples from you and Frank Marshal Davis body and I guarantee a match.
(3) You were conceived when your mother Stanley Ann Dunham and Communist Frank Marshall Davis had a tryst during one of his many visits to your mothers house where he took nude pictures of her for magazines which he wrote for. Frank Marshal Davis was recruited by the KGB to spread Soviet propaganda as a writer and journalist. He wrote for all the Communist newspapers. He was assigned by the Communist Party USA to recruit blacks into the Communist Party. He also started a camera club in Chicago specializing in nude photography.
(4) Frank Marshall Davis real wife was a member of the Communist Party USA loyal also to the Soviet Union. YOUR father cheated on her and got your mother Stanley Ann Dunham pregnant. The FBI had tracked your father since 1944. Comrade Frank Marshal Davis was then assigned from Chicago to Hawaii to promulgate Soviet propaganda as a journalist in Hawaii.
(5) In 1956 your father Frank Marshall Davis was subpoenaed by the Senate Sub Committee for un American activities and when asked to testify he pleaded the 5th Amendment and hid his Communist affiliation.
(6) Your grand father Stanley Dunham named your mom Stanley Ann Dunham in case he was killed in World War II and his name would carry on. You told everyone that your grand father was a furniture salesman when in fact he was a CIA case officer.
(7) In the 1950′s Boeing Corporation built the B-52 bomber and the design plans had to be kept secured and not fall into the hands of the Communist's. But Seattle was and still is a city full of Communists. Your CIA grand father "Gramps" was assigned to Seattle to keep an eye on the growing Communist insurgency in Seattle to protect our military secrets.
(8) Your grand father commuted from Seattle to Hawaii twice a month to help stem the tide of Communism in Africa by educating African's in Hawaii. Your grand father then met your cover story dad Barack Hussein Obama during these African re education sessions by the CIA in Hawaii. Your family then moved to Hawaii which pissed off your mom.
(9) Your mom out of spite for the move became a rebel and would sneak over to Frank Marshal Davis house during the day where upon he showed your mom his nude photo collection. Over time she agreed to pose nude for Frank Marshall Davis. The pictures where then sold to magazines and Frank Marshal Davis wrote an auto biographical sex novel involving group sex and he memorialized the encounters with your mom in writings in this book mentioning your mom Ann by name.
(10) Your Mom got pregnant by a devout Communist and your grand father was a member of the CIA. This created a massive problem for your grand father. Frank Marshall Davis was under FBI surveillance and the number 1 Communist in Hawaii. This would jeopardize your grand fathers CIA job and security clearance. You were born in Hawaii as stated not Kenya. Kenya was just a CIA cover story. Your grand mother screwed up with the CT Social Security number. Or perhaps the CIA did.
(11) A substitute father had to found for you to protect your CIA grand fathers job. Your grand father found Barack Hussein Obama and the deal was done. Your mom agreed to this sham but only if your grand father enrolled her in college which he agreed. Your grand father protecting his CIA job told the African Muslim Barack Hussein Obama if he pretended to be your father he would be rewarded with a work visa and allowed to stay in the USA. This was accomplished. The work visa was provided. A few months later after all the pieces were put in place your mom was then granted a divorce from Barack Hussein Obama and nobody was any wiser that your real father was Frank Marshal Davis.
(12) Your mom was now free to marry again. By the Spring of 1963 your mom returned to Hawaii. She enrolled in the University of Hawaii and she fell in love with a Muslim Indonesian Lola Soetro and joined him in Jakarta in Indonesia. While in Indonesia you attended Muslim schools and studied the Quran for 2 years. Under Islamic law this made you a Muslim. In 1971 you returned to Hawaii.
(13) You were then reunited with your father Frank Marshal Davis. You learned this truth at age 12 when you found your birth certificate and your grand father then told you about your real identity. You were happy to be with your real father in Hawaii and glad the man in Kenya was not your real father.
(14) Your real father Frank Marshal Davis then continued to raise you as a Marxist and he trained you to hate capitalists and he indoctrinated you as a Communist- Marxist. You said the white man held too much power over you because of his wealth and that the only way to crush capitalism and hurt the oppressive white man was to bankrupt the white man through taxation and redistribution of wealth. You grew up seeing the world through the eyes of Communist Frank Marshal Davis.
(15) Frank Marshal Davis wanted to change your name but your grand father said keep the black name Barack Hussein Obama II and you will be get further ahead in society. So you did. Using affirmative action scholarships etc. In college you went to occidental college as a full fledged Marxist. You picked out and hung out with only Marxists. Your real birth certificate stated that your father was unknown and thus you name was listed as Barack Hussein Obama the II not JR (Junior)
(16) While attending Colombia University you were such a Marxist radical you hardly attended class thus it is impossible to find anyone that sat in class with you. You never attended. The Marxist professors covered for you and this is when you met domestic terrorist and Communist radical Bill Ayers and his wife and the stage was set for your political career.
(17) You shared with Bill Ayers that your father was actually Communist Frank Marshal Davis and when this information was discovered you never had to want for anything again as your 30 year relationship with terrorist Bill Ayers and his family started.
(18) Bill Ayers told you Communists cannot take over the USA from the outside. It can happen only from within starting with our colleges and schools. This brings Common Core to the front burner. This brings the centralization of student loans into the light. Get control of the kids at the youngest age and the curriculum forcing our kids to embrace Socialism.
(19) Bill Ayers trained you Obama and explained that blacks are very religious and Communism is based upon atheism so he needed a black face to convince the blacks to slowly convert to socialism. You Obama were given a job with ACORN by Bill Ayers as the inside man. You used blacks as the number one target to be used to help destroy the capitalist system under the guise of fairness and problem solving. Using the blue print of Saul Alisnky, Alinsky defined the word change as a code word for socialism.
(20) When your father Frank Marshall Davis died in 1987 you then adopted the Rev. Jeremiah Wright as your substitute father and you attended his church for 20 years. This man said GODDAMN America in many of his sermons. He too is a Communist. After you graduated from Colombia University you decided to go to Harvard but first you had to take a trip to Kenya to create a time line with your fake family the "Obama's." The Rev. Wright said this will help you get into Harvard Law School using affirmative action and race considerations. It worked.
(21) You met your wife Michelle though the Ayers family. You also started a 20 year partnership with ACORN where you registered thousands of minorities to vote including those buried in the local cemetery. For years you became a master of agitation in rapid fire socialist dialogue as trained by your mentor Saul Alinksy. You helped implement the motor voter registration law which did not require an ID to register to vote. This created massive fraud and 8 of the 19 terrorist hijackers from 9-11 used this law to register to vote and to get a drivers license thus giving them easy access to US commercial aircraft in the United States.
(22) Bill Ayers, (Obama's friend now for over 30 years) wanted to over throw the government and start a Communist revolution starting by killing – attacking police officers and blaming them for killing blacks. Sounds like Ferguson ? Ayers then shifted to over throw the system from within starting in the schools… (Common core) Obama you were also a mentor of Richard Cloward who said you can collapse capitalism by overloading the system with minorities – illegals etc. The Executive Order for 5 million illegals again sound familiar ? This Executive Order will cost the tax payers about 2 trillion. Obama-care about 6 trillion. Add this to the 17 trillion we are in debt and you will eventually collapse the US economy and wipe out the middle class.
(23) ACORN led by you Obama laid the foundation for the sub prime mortgage collapse. You sued City Bank and forced them (The rest of the banks) to lower their standards and through President Bill Clinton, Freddie Mae and Freddie Mack forced banks to lend money to un qualified people mainly minorities and the poor who could never pay back the loans. Thus the housing bubble was created and the collapse of our economy 2008.
CHECK OUT THE NEW GOOGLE+ PAGE!
As it mentions above, Retired United States Air Force Lieutenant General Thomas G. McInerney also confirms the Muslim Brotherhood has infiltrated every level of government.
WHO IS THOMAS McINERNEY
IS ALL THIS CONSPIRACY NONSENSE, OR CAN McINERNEY BE TRUSTED?
ACCORDING TO WIKIPEDIA: Thomas G. McInerney (born March 15, 1937) is a retired United States Air Force Lieutenant General.
He is a command pilot with more than 4,100 flying hours, including 407 combat missions (243 in O-1s as a forward air controller and 164 in F-4 C's, D's and E's) during the Vietnam War.
In addition to his Vietnam Service, the McInerney served overseas in NATO; Pacific Air Forces and as commander of 11th Air Force in Alaska. Currently, he is a Fox News contributor, and is a member of the Iran Policy Committee.
McInerney's Military Awards and Decorations Include:
ACCORDING TO WIKIPEDIA: Thomas G. McInerney (born March 15, 1937) is a retired United States Air Force Lieutenant General.
He is a command pilot with more than 4,100 flying hours, including 407 combat missions (243 in O-1s as a forward air controller and 164 in F-4 C's, D's and E's) during the Vietnam War. In addition to his Vietnam Service, the McInerney served overseas in NATO; Pacific Air Forces and as commander of 11th Air Force in Alaska.
Currently, he is a Fox News contributor, and is a member of the Iran Policy Committee.
McInerney's Military Awards and Decorations Include:
DOES HE SOUND LIKE SOMEONE CREDIBLE, OR OBAMA?
YOU BE THE JUDGE!
Gen. McInerney said Gates was doing the nation a service by exposing the decision-making process in the Oval Office, but said he should have done it sooner.
The former assistant vice chief of staff said he didn't have exact names but said "there's a list of them, at least 10 or 15 of them in the U.S. government."
"There are a whole host of people in this government," he added, saying that Islam experts Frank Gaffney or Claire Lopez would have more information.
One of those mentioned was Huma Abedin, who worked closely with former Secretary of State Hillary Clinton.
"Her parents are Muslim Brotherhood. And her intuitions are in that direction," Gen. McInerney said.
In 2012, WND reported that Abedin worked for a dozen years as an assistant editor for the Journal of Muslim Minority Affairs for the Institute for Muslim Minority Affairs. Unruh described the group as "effectively at the forefront of a grand Saudi plan to mobilize U.S. Muslim minorities to transform America into a strict Wahhabi-style Islamic state, according to an Arabic-language manifesto issued by the Saudi monarchy."
According to Gaffney's book, "The Muslim Brotherhood in the Obama Administration," the situation is actually worse than some members of Congress thought when they sought information from the administration.
In 2012, Reps. Michele Bachmann, R-Minn., Trent Franks, R-Ariz., Louie Gohmert, R-Texas,, Tom Rooney, R-Fla., and Lynn Westmoreland, R-Ga., sent letters to the Inspectors General of the Office of the Director of National Intelligence, the Department of Defense, the Department of Homeland Security, the Department of Justice and the Department of State demanding to know the depth of Muslim Brotherhood involvement in the government.
"The Muslim Brotherhood openly calls for violence against the United States, but we're learning that this organization may be infiltrating our ranks, even within our military…We need our top security agencies to investigate thoroughly the degree to which members of this organization are active in our defense and intelligence communities, and what impact that has on our national security," Rep. Rooney said.
At the time, they were called "McCarthites" and "Islamophobes," but Gaffney said their concerns were more than valid.
Gaffney has also said the problem is not just limited to the Obama administration, but goes back to the days of Bill Clinton and Al Gore. Worse yet, he has said Grover Norquist is involved with the Muslim Brotherhood.
While speaking at an Accuracy in Media conference in 2012, Gaffney said that American Muslim Council founder Abdul Rahman al-Amoudi, an activist currently in prison for his role in an effort to assassinate Saudi Crown Prince Abdullah, "went to work with a guy many of you may know, to create what was known as the Islamic Free Market Institute—with Grover Norquist as its founding Chairman. This organization became a Muslim Brotherhood front group for the purpose of penetrating and subverting, from within, the conservative movement and the Republican Party."
Claire Lopez, a CSP senior fellow with The Gatestone Institute emphasized the fact that the infiltration of the government has been going on for a while.
"The careful insinuation of Muslim Brothers into positions from which they can exercise influence on U.S. policy began long before the attacks of 9/11, although their success has accelerated dramatically under the administration of President Barack Obama," she wrote, adding that the Brotherhood has been at it for longer than most know.
According to Lopez, the "massive Muslim Brotherhood organization network in the U.S., so patiently built up over the decades since that first Oval Office meeting in 1953 [with President Dwight D. Eisenhower], eventually gave it a prominence and (false) reputation of credibility that was unmatched by any other Islamic groups, moderate or otherwise."
The situation has deteriorated to the point that an Egyptian newspaper claimed last year that Barack Obama is a "full-on" member of the organization.
Some called the claim "far-fetched," but others, like the conservative blog Weasel Zippers said the news "would certainly explain Obama's inexplicable support for the Brotherhood."
Whether or not Obama is a member of the Brotherhood, Lopez said the organization's influence has had a detrimental impact on U.S. foreign policy.
"Under the Muslim Brotherhood-influenced Obama administration," she added, "U.S. policy has undergone such a drastic shift in the direction of outright support for these jihadist movements – from al-Qaida militias in Libya, to the Muslim Brotherhood in Egypt, and both al-Qaida and Muslim Brotherhood-linked rebels in Syria — that it is scarcely recognizable as American anymore.
"An Exclusive You Have To See: The Last Frontier of Free Press Is Here! No More Censorship, Unlike YouTube and Others!
BE SURE TO CHECK OUT: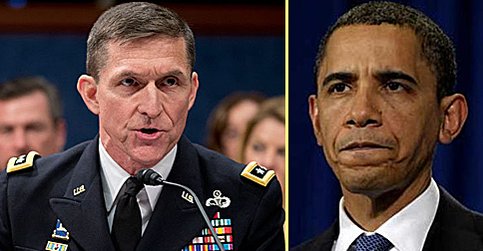 Top Obama Appointee: "President Knowingly and Willingly Armed ISIS"
FOR MORE ON OBAMA'S TREASONOUS ACTS!
Top Obama Appointee: "President Knowingly and Willingly Armed ISIS"
Can A Sitting US President Be Arrested?
Why Did Obama Warn ISIS With Leaflets Before Bombing Them????
Former FBI Assistant Director Risks His Life – Just Exposed Obama In Huge Way!
The Proof You've Wanted Regarding Obama's Treason
Obama's Media Covers Up Bomb Threat to Promote Migrant Invasion
Obama Promises to Veto Bill Increasing Screening for Refugees
Former CIA Director Unloads, Then Issues Severe Warning About Obama
False Flag Alert! Obama Caught Smuggling in Refugees on UPS Planes? (Video)
Senate Passes Bill Forcing Draconian Schedule of Mandatory Vaccines on Veterans
Here's What The Media Won't Dare Tell You About The 2016 NDAA
The TPP Has a Secret Clause to Limit Free Speech Online – Shocked?
Obama Ushers In Armageddon to America
Obama's Unconstitutional Schemes to Nationalize Police Start Again
How "Fundamentally Transforming" America Relates to the Communist Manifesto
Obama's Third Term: What You Need to Know About Hillary Clinton's Emails
Pentagon's New "Law of War" Manual "Reduces Us to the Level of Nazis"
Military Brass Goes To Battle With Obama Over Treasonous Iran Agreement
Whistleblower Reveals Hillary Being Fed to the Wolves to Cover-Up Larger Scandal
Top General Admitting That Obama Knowingly Armed ISIS Committing Treason
Obama Caught Stonewalling Investigation For the Seal Team Six Murders
Several Generals and Admirals Turning On Obama In a Major Way… Again!
Breaking: Several Admirals and Generals Accusing Obama of Treason!
FOR MORE NEWS BY VOICE OF REASON CLICK HERE!
CHECK OUT THE NEW GOOGLE+ PAGE!
BE SURE TO GO MY PROFILE'S BELOW AT OTHER SOCIAL MEDIA:
FACEBOOK | TWITTER | PINTEREST | STUMBLE UPON | TUMBLER
THE VOICE OF REASON