Dear fellow Americans:
If no one else will say it, I will… Obama might as well just declare war on Americans and get it over with… stop dragging this out…
It should not surprise anyone who follows Barack Obama closely to see that as he approaches what is supposed to be the end of his time in office, he continues to push the envelope, and get more emboldened with each new lawless act he gets away with. In the video below from June 14, Steve Quayle was a guest on the Weekend Vigilante with Sheila Zilinski.
For anyone not acquainted with Steve, he has been a talk radio host for 25+ years, written countless books, has been in the firearms business for 35+ years, and in more recent times Steve has focused much of his attention on articulating the need for Americans to be aware of bioterrorism, and weapons of mass destruction. In other words, he knows what he's talking about!
Several comments are made right at the beginning of the interview I want to cover immediately, and then we can circle around to some of the other crucial things that have to be discussed. First, Steve gets right down to it:
Was this a false flag? "YES" – Were people killed? "YES" – Was the ultimate purpose gun control? "YES."
Steve then goes on to say that several of his connections in both the highest levels of government, and also the military have told him that we are witnessing the greatest cover-up in history in the making right before our eyes. Everything, and I do mean everything, coming from the Obama White House is scripted rhetoric intended to do one thing: set the stage for Obama's ultimate gun grab I've been warning was coming! The full interview between Steve and Sheila is awesome, and the whole thing is below:
SUBSCRIBE TO THE TOP STORIES OF THE WEEK IN THE NEWSLETTER HERE
FOR MORE NEWS BY VOICE OF REASON CLICK HERE!
I have warned repeatedly that I believe Martial Law is not only possible, but highly probable based on the tensions between various groups over the 2016 election in general, but more specifically as a direct result of provocation from Obama himself. He's trying to push people to act, so he can respond with force. I'll outline that in more detail in the video below, and then I'll provide a timeline of Obama's actions, the same actions that make up the "greatest cover-up in history" previously mentioned. Then, I'll lay out the timeline below, and then examine each issue in further detail.
FREE DETAILED GUIDE TO SURVIVING ECONOMIC COLLAPSE OR MARTIAL LAW HERE
BE SURE TO CHECK THELASTGREATSTAND.COM FOR SURVIVAL GEAR!
What I'm going to cover is so important, but people have GOT to wake up for themselves; no one can do it for them. To borrow another line from Steve Quayle when he was talking to Dave Hodges of the Common Sense Show not that long ago,
"WE ARE NO LONGER TALKING ABOUT WHAT IS COMING; WHAT IS COMING IS ALREADY HERE!"
Do you understand? It's here! Now! As much as people want to pretend everything is ok, everything is NOT ok! Ayn Rand once said:
"YOU CAN IGNORE REALITY. BUT YOU CANNOT IGNORE THE REALITY OF IGNORING REALTY…"
FACEBOOK | GOOGLE+ | TWITTER | PINTEREST | STUMBLE UPON | TUMBLER
CHECK OUT THE NEW GOOGLE+ PAGE!
FOLLOW THE TIMELINE WITH ME: DOES THIS LOOK LIKE SOMEONE TRYING TO KEEP YOU SAFE?
1. FEBRUARY 2016:
Captain Hope and Change announced that he would veto a defense authorization bill if it did not close down Guantanamo Bay. Political insider reported: White House press secretary Josh Earnest explained that the House funding bill would be vetoed "principally because…of the irresponsible way that it funds our national defense priorities, but also because of the efforts to prevent the closure [of] the prison at Guantanamo Bay." Obama's strong stand on Gitmo underscores two vital points.
First, President Obama does not fear defunding America's national security.
Second, Obama does not fear Republicans in Congress.
About the incident, Breitbart went on to say:
"This means the Obama White House is willing to slash the military and make a decision that will result in more American deaths… Just to shut down a prison that liberals have hated since the Bush administration. This puts each and every one of us at risk. Terrorists belong behind bars where we can extract information from them and stop future attacks. Just which side is Obama on?"
FREE DETAILED GUIDE TO SURVIVING ECONOMIC COLLAPSE OR MARTIAL LAW HERE
BE SURE TO CHECK THELASTGREATSTAND.COM FOR SURVIVAL GEAR!
2. JUNE 11, 2016: ORLANDO SHOOTING
According to mainstream reports, Mateen carried an AR-15 rifle and a handgun into the Pulse club around 2 a.m. and started shooting, killing 50 people and wounding 53.
THAT NARRATIVE IS NOT CORRECT, THE WHITE HOUSE KNOWS, AND DOESN'T CARE!
Even though the AR-15 narrative is the one coming from the White House, the type of gun used was actually a Sig Sauer MCX. While the Sig Sauer is esthetically similar to an AR-15, and can be just as lethal as an AR-15, there aren't even any major parts that interface between the two… but don't let that get in the way of the liberal story…
Furthermore, in the interview below, Steve Quayle relays what several first responders on the scene said upon arrival. Several members of law enforcement were quoted as saying, "There were body parts all over." As someone who's been in the firearms business for 35 years, and owned multiple ranges, Steve points out the problem with that story. The story coming out "sounds" great to a bunch of liberals not accustomed to shooting, but assuming the bullets were standard military ball 30 to a clip, that ammo doesn't have the ABILITY to slice and dice victims, and leave "body parts all over."
Steve notes:
"What we're witnessing is the total narrative of world events being scripted by none other than Satan himself. We've watched over, and over, and over, and over again the building momentum, like a volcano ready to explode of the the anti-Christian rhetoric, the hate, the contempt, even coming from "the entity in Washington DC. If you noticed yesterday, there was no mention at all of tying in events with Islamic terrorism…"
He also explains a very scary message he received:
"Warn my people, the night now is upon us," explaining the message means that "The darkest time in prophetic history is now upon us,"
MASSIVE DISCREPANCIES:
Just like the San Bernardino shooting, where eyewitness reports (even some on video) were night and day different than the narrative we got from Team Obama, there are very conflicting stories about what happened in Orlando. Take a look at the following Submitted by Shepard Ambellas via Intellihub.com,
According to heavily censored eyewitness reports, totally suppressed from the mainstream, there were likely several other radicalized perpetrators involved with Saturday night's terror attack, which led deaths of 49 club-goers at Pulse and over 50 others being injured.
One eyewitness to the attack, who was inside the nightclub when it happened, was giving his testimony to the attack, after being trapped inside the club, live on-air, to a mainstream news source when he was abruptly cut off after providing a crucial detail. The eyewitness said that during the attack "there was a guy there that was trying to […] hold the door closed so that we couldn't exit," as pointed out by an investigative reporter on YouTube.
FACEBOOK | GOOGLE+ | TWITTER | PINTEREST | STUMBLE UPON | TUMBLER
CHECK OUT THE NEW GOOGLE+ PAGE!
Will this information be followed up on? Not on your life! It will be made to disappear, and then replaced with something that fits the contrived White House narrative a bit better. If there's nothing to hide, why not investigate it? Can anyone answer that? We're told that we should not change the way we live our lives, because that's what the terrorists want. So… we're told we are safe, that there's nothing to fear, don't change how we live our lives… but give Obama the guns? Hmmmm.
MORE ON OBAMA'S FALSE FLAG GUN GRABS:
5 More Reasons to Question the Official Story of the Orlando Shooting (Video)
Whistleblower Exposes CA Shooting Cover up – Guess Who It Implicates
U.K. Paper Accidentally Reveals More Obama Lies on San Bernardino
3. JUNE 13, 2016: TIME TO FIRE A FEW DOZEN ADMIRALS AND GENERALS? NOW?
As if the country isn't on edge enough, prior to the Orlando shooting Obama was threatening to veto the defense bill if he couldn't release terrorists, the threat of Martial Law looms large over head, and now we learn Obama's answer is to fire another few dozen generals and admirals?
Back in 2014, I had an updated list of high ranking military officers Obama had fired, listed by date fired, name, and rank, and it totaled close to 300 back then… and now we're supposed to believe we need to get rid of MORE of the highest ranking members of the military? At a time when we're more at risk than ever? Is that for the safety of the American people, or is that Obama removing any obstacles to his ascension to the role of dictator? The Daily Caller Reports:
The 2017 National Defense Authorization Act (NDAA) as summarized by the Senate Armed Services Committee proposes a 25 percent reduction in Generals and Admirals across the board.
A summary of the bill provided by the committee states the drawdown in general officers also applies at the 3, 2, and 1 star levels. The committee reasons that "Over the past 30 years, the end-strength of the joint force has decreased 38 percent, but the ratio of four-star officers to the overall force has increased by 65 percent."
Senator Tim Kaine expressed concern over the reduction in general officers, telling Military.com, "Twenty-five percent was the number that was pulled out of thin air." The NDAA states that the 25 percent number was agreed upon only by "careful consideration of the existing size of the general and flag officer corps in each service, as well as its unique requirements."
FREE DETAILED GUIDE TO SURVIVING ECONOMIC COLLAPSE OR MARTIAL LAW HERE
BE SURE TO CHECK THELASTGREATSTAND.COM FOR SURVIVAL GEAR!
The bill summary explains that by making heavy cuts at the three and four star level, it can "allow the services a broader base to develop future leaders." The summary also cites budget concerns as a reason for the reduction, saying the Pentagon must proactively work to "shift as many personnel as possible from staff functions to operational and other vital roles."
The NDAA reduces the number of four star positions in the military from 41 to 27. Bureaucratic bloat and over involvement by general officers has plagued the ongoing U.S. effort against the Islamic State. In late March the Daily Beast reported that as many as 21 general officers were involved in the war on ISIS. Furthermore, each of these generals is accompanied by a mandatory litany of aides and staff officers.
Twenty-one generals is an exceptionally high number for the only 5000 troops deployed to Iraq and approximately 250 U.S. special operations forces within Syria, especially considering they are not officially engaged in a combat mission.
Getting rid of a large number of generals is not a new idea. Then Defense secretary Chuck Hagel proposed cutting the number of Generals by 20% but was not in office long enough to achieve his goal. Secretary Robert Gates, who served under Presidents George W. Bush and Barack Obama, once proposed reducing the number of generals by 50 as a cost cutting measure.
WAKE UP AMERICA!
THIS GUY IS NOT ON OUR TEAM!
FACEBOOK | GOOGLE+ | TWITTER | PINTEREST | STUMBLE UPON | TUMBLER
FOR MORE LINKS ON MARTIAL LAW:
What Exactly Does Global Economic Collapse Coming May 2016 Mean? (Videos)
Looks Like President Barack Obama May Suspend 2016 Presidential Elections…
Is Obama Really Going to Suspend Elections and Declare Martial Law? (Videos)
When Obama Suspends 2016 Election, a Guide to Survive Martial Law (Videos)
Prepping: Know Where FEMA Camps Are Before Martial Law Gets Declared (Videos)
Proof Massive Underground Military Bases and Complex Tunnels are Real (Videos)
Americans Are Protesting the Fake Election Process Everywhere; Media Silent
How Likely is Martial Law in the US, and What Happens Under Martial Law
Law Enforcement Preparing For Rioting on National Scale (Videos)
Army Not Prepping for Battle; Training For Riot Control and Martial Law
Pentagon Says Preparing For Huge Civil Unrest in U.S. (Videos)
Government "Threat List:" 8 Million People To Be Detained Immediately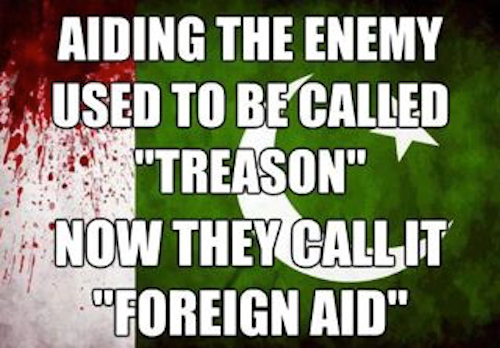 FOR MORE ON OBAMA'S TREASONOUS ACTS!
When Obama Suspends 2016 Election, a Guide to Survive Martial Law (Videos)
Watch This Please! U.S Soldier Exposes Barack Obama's Martial Law Plan (Video)
Why Obama Cannot Be Impeached, and Why We All Pay Dearly (Videos)
Looks Like President Barack Obama May Suspend 2016 Presidential Elections…
Obama Plotting For King of the World; Means Indictment Likely For Hillary
Two Generals Interviewed: Constitutional Crisis Could Force Military To Remove Obama
You Won't Believe How Many Things Obama Copied Directly From Hitler
Four-Star Navy Admiral Blasts Obama For Treason, and Reveals Obama's Plans
Top Obama Appointee: "President Knowingly and Willingly Armed ISIS"
Former FBI Assistant Director Risks His Life and Just Exposed Obama In Huge Way!
The Proof You've Wanted Regarding Obama's Treason
Former CIA Director Unloads, Then Issues Severe Warning About Obama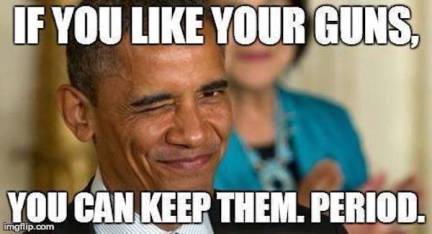 FACEBOOK | GOOGLE+ | TWITTER | PINTEREST | STUMBLE UPON | TUMBLER
DONATIONS ACCEPTED VIA PAYPAL TO GET THE RADIO SHOW RUNNING…
AND THEN TO HELP KEEP SPREADING THE MESSAGE!
COMING SOON TO INTERNET RADIO!
STAY TUNED!
FACEBOOK | GOOGLE+ | TWITTER | PINTEREST | STUMBLE UPON | TUMBLER
SaveSave