In an interview I posted yesterday, world famous investor Jim Rogers made it very clear that if Deutsche Bank collapses in Germany, it will crash the entire world financial system. Since that interview was such a big hit, with the help of another Jim Rogers interview he gave the following day, let's try to make sense of why Jim Rogers is making such a huge fuss about Deutsche Bank, shall we? How will a Deutsche Bank collapse affect YOU personally?
For starters, it's worth noting that Jim is the legendary investor who co-founded the Quantum Fund with George Soros (that name ring a bell?), and retired at age 37 after their fund gained 4,200% over a period of 10 years. That means Jim knows George Soros real well, knows about all about his tactics, and you can be sure Jim Rogers has a REAL good idea what's going on with Deutsche Bank.
To begin, as of right now, Deutsche Bank's entire market capitalization (or net worth) is around $15 Billion, and yet Obama's Department of Injustice is trying to punish the bank by hitting it with a $14 Billion fine. Does that make ANY sense to you? That would not only bankrupt and collapse Deutsche Bank, but also the global financial system, and U.S. investors with it. Furthermore, even if the U.S. does somehow grow enough sense to back off, the bank still has $46 TRILLION in derivatives on their books.
in the video below, I explain why the consensus seems to be that there is a much higher chance of Deutsche Bank getting a bail-in, than getting a bail-out. What does that mean, and why should you care? I'll go into how it affects you in much more detail in the video, but first work with me on this for a minute:
Deutsche Bank's exposure to the derivative markets is over $46 TRILLION Dollars.
The GDP of the entire country of Germany is slightly below $4 TRILLION Dollars.
The GDP of the entire European Union as a WHOLE is roughly $16 TRILLION Dollars.
Do you need a PhD to figure out where this is going? All the GDP from the entire continent of Europe isn't even enough money to cover HALF of Deutsche Bank's derivative exposure. So, where does a bail-out come from? Simple Answer: There is no bail-out. Either there needs to be bail-in, which I discuss in my video below, or as Jim Rogers previously stated, "If Deutsche Bank goes bankrupt, it is going bring down the entire world financial system."
UPDATE: Be Ready For Any Emergency – Crucial Guide For Any Family
SUBSCRIBE TO THE TOP STORIES OF THE WEEK IN THE NEWSLETTER HERE
FOR MORE NEWS BY VOICE OF REASON CLICK HERE!
Regardless of a person's political persuasion, just about everyone can agree that the coming 2016 presidential election is one of the most important elections in this nation's history for a number of reasons, not the least of which is that the fate of the Second Amendment hangs in the balance, but as important as this election is, and even with the non-stop 24 hour news coverage we have in this country, one thing is abundantly clear: 99% of Americans just DO NOT get the big picture.
Most Americans can tell you what Donald Trump Tweeted last night, but they simply cannot grasp the concept that if Jesus Christ himself was a nominee for president and won, even he would stand no chance of stopping the financial crisis we have coming.
UPDATE: Over 1,500 Pages of New Documents Reveal Martial Law and FEMA Camp Domestic Agenda in the U.S.
The problems both the U.S. and the global economy face are systemic in nature. Deutsche Bank is a VERY big problem right now, but it's far from the only one. In reality, Deutsche Bank is the very tip of what could be the biggest iceberg in history. When I think of how uninformed the American people are, I can't help but remember what Michael Snyder said it in a recent post:
"War is coming, but unfortunately most Americans are completely oblivious to what is about to happen."
BE SURE TO CHECK THELASTGREATSTAND.COM FOR SURVIVAL GEAR!
FREE DETAILED GUIDE TO SURVIVING ECONOMIC COLLAPSE OR MARTIAL LAW HERE
In the following posts, I have explained in great detail, why a vote for Hillary Clinton is a vote for war with Russia. She knows it, the global elite funding her campaign like George Soros know it, and Putin knows it. Putin also wants no part of it, but Soros and his puppets Barack and Hillary are walking us right into World War III. The following is EXACTLY what will happen if Hillary gets elected… EXACTLY!
The Real Reason Putin Hates Obama and Clinton, and Wants Trump to Win (Video)
Putin: 'Russia Could Wipe Out the U.S. in Less Than Half an Hour' (Video)
Hillary Presidency Means NWO Provoked "Nuclear War With Russia or China" (Video)
Possibility for Nuclear War More Real Now Than During Cold War! (Video)
Given the fact that the global economy is about to implode, and sooner or later everything eventually always comes down to money, when the global reset begins, fiat money will become totally worthless. That's when the war machines kick into high gear.
In the video and the article below, legendary investor Jim Rogers expounds on the already apocalyptic forecast he laid out earlier this week in an interview with RT. In that article titled, If Deutsche Bank Collapses, It Will Crash the Entire World Financial System, when asked if economic conditions are going to deteriorate, Jim almost screams at the host:
"Of course it's going to get worse. You SHOULD be worried … Get KNOWLEDGEABLE, get WORRIED, and get PREPARED! It's going to be MUCH worse, and worldwide!"
BE SURE TO CHECK THELASTGREATSTAND.COM FOR SURVIVAL GEAR!
FREE DETAILED GUIDE TO SURVIVING ECONOMIC COLLAPSE OR MARTIAL LAW HERE
In the following video, The Money Trial interviews Jim Rogers, and during the interview Jim confirms that despite U.S. stock Markets being at all time highs, they could easily drop by as much as much 60% to 70% when the reset begins. He explains that Deutsche Bank is absolutely utterly broke, and a massive derivatives collapse coming.
In the interview, Jim also discusses recent moves in the financial markets by his former partner George Soros, who always seems to profit from global catastrophe (is it THAT hard to connect the dots here?).
HEADS UP: The first 30-40 seconds are a bit choppy, and then there's an odd commercial, but after that the interview begins:
UPDATE: Know Where FEMA Camps Are Before Martial Law Gets Declared (Video)
FACEBOOK | GOOGLE+ | TWITTER | PINTEREST | STUMBLE UPON | TUMBLR
CHECK OUT THE NEW GOOGLE+ PAGE!
International investor Jim Rogers warns that if Deutsche Bank would ever fail, it would crash the world's financial system. Deutsche Bank has said it would fight a $14 billion demand from the U.S. Department of Justice to settle claims it missold mortgage-backed securities, a shock bill that raises questions about the future of Germany's largest lender.
"The main reason is that the US government is deep in debt. They've got a gigantic deficit – they are desperate for money. They'll try to get it anywhere they can. I can't imagine that Deutsche Bank should be liable for $14 billion," Rogers told RT.com. The claim against Deutsche, which is likely to trigger several months of talks, far exceeds the bank's expectations that the DoJ would be looking for a figure of only up to 3 billion euros ($3.4 billion).
"Either Deutsche Bank goes bankrupt, which is going bring down the entire world financial system, or they are going to come up to some kind of compromise at a lower number. If Deutsche Bank does have to pay $14 billion – you should be very worried anyway, but especially if they have to pay $14 billion," Rogers said.
BE SURE TO CHECK THELASTGREATSTAND.COM FOR SURVIVAL GEAR!
FREE DETAILED GUIDE TO SURVIVING ECONOMIC COLLAPSE OR MARTIAL LAW HERE
The bank only scraped through European stress tests in July and has warned it may need deeper cost cuts to turn itself around after revenue fell sharply in the second quarter due to challenging markets and low interest rates.
Chief Executive Officer John Cryan, in charge since last year, is already firing thousands of workers, dumping unprofitable clients and exiting businesses, Bloomberg reported.
The prospect of bailing out Deutsche Bank is politically noxious for German Chancellor Angela Merkel, who's deciding whether to seek a fourth term next year and has championed European Union rules aimed at keeping taxpayers off the hook in a crisis. Merkel's spokesman has said the government sees "no grounds" for talk of state funding for the bank. Cryan, for his part, told the Bild newspaper that accepting government support is "out of the question for us." That hasn't quelled speculation. Lawmakers from Merkel's governing coalition said they expect the government to step in if Deutsche Bank were at risk of collapse due to a capital shortfall.
So what if the bank should eventually fail?
"Then the EU would disintegrate, because Germany would no longer be able to support it, would not want to support it. A lot of other people would start bailing out; many banks in Europe have problems. And if Deutsche Bank has to fail – that is the end of it. In 1931, when one of the largest banks in Europe failed, it led to the Great Depression and eventually the WWII. Be worried!" Rogers warned.
Rogers isn't alone about being cautious when it comes to investing in the current turbulent global environment.
Investors should just get used to such volatility for the rest of the year, Newsmax Finance Insider Mohamed El-Erian warns.
Allianz's chief economic adviser told CNBC that traders need a "stomach for volatility."
"This year is going to be all about exploiting volatility on the way up and the way down," he said.
UPDATE: All Armed Americans To Be Detained In FEMA Camps Starting In 2017!??!
In the following video, since he's been chronicling the collapse of Deutsche Bank since it was on the radar of most economists, is a portion of an interview with Dr. Jim Willie with Elijah Johnson from Finance and Liberty. The full interview is about 2.5 hours, but this is an excerpt that deals specifically with Deutsche Bank, and in includes insight you'll never hear anywhere else. If you've never heard Dr. Willie before, this would be the best time to start…
SUBSCRIBE TO THE TOP STORIES OF THE WEEK IN THE NEWSLETTER HERE
FOR MORE NEWS BY VOICE OF REASON CLICK HERE!
For those of us who understand what is happening in global economic markets, even just a little bit, it is getting increasingly more frustrating with every passing day as we continue to try to warn people of the danger that lies ahead, particularly our loves ones. Perhaps the most frustrating part about the fact that most people adamantly refuse to look at the facts and face reality, is that we're staring down a global financial collapse of biblical proportions that will probably kill millions, and it's been obvious for YEARS it was coming, even to a novice.
Recall the example above about Deutsche Bank's $45 TRILLION Dollar exposure to the derivative markets, which is more than the combined GDP of the entire European continent. The reason it doesn't require an Ivy League education or a PhD to know that conditions rivaling those seen in the Hollywood movie Mad Max are coming, is because it's not like there's a slim "chance" that the global economy "might" be heading into a "recession," or "might" see an "economic downturn," the way politicians and various media pundits keep telling people.
Do the arithmetic on the Deutsche Bank situation alone. Then consider that Deutsche Bank is one of MANY financial powder kegs ready to explode.
UPDATE: Mainstream Media Blasts Growing Alternative News Personality (ME!!!!!)
What is definitely being missed by the American people, is that the causes of the coming financial collapse were set in motion decades ago. That ship has long since set sail, and what Americans in particular don't seem to grasp is that there is a ZERO percent we'll escape the collapse. ZERO! None. Our only hope has been to delay the inevitable for as long as possible, and we're even failing miserably at that!
All the best economic minds on the planet agree that if Deutsche Bank collapses, the curtain comes down on the whole global financial system. For anyone who hasn't specifically come out and said those exact words in a public statement of some kind, they've made their opinions quite clear with their actions. They've let their money do their talking. Follow the money folks (whatever money doesn't lead back to Hillary Clinton anyway, if there is such thing)…
BE SURE TO CHECK THELASTGREATSTAND.COM FOR SURVIVAL GEAR!
FREE DETAILED GUIDE TO SURVIVING ECONOMIC COLLAPSE OR MARTIAL LAW HERE
Where was the mainstream media, when I was screaming from the rooftops about George Soros deciding to liquidate 37% of his stock portfolio to buy gold, an asset which by the way happens to trade INVERSELY to the U.S. Dollar?
Since the two trade inversely, no one in their right mind would sell out of U.S. Dollar denominated securities,and then buy gold, not unless they were sure the Dollar was going to tank. When you consider the person who made the transaction became one of the wealthiest men on the planet by trading currencies, the warning bells should have been ringing even louder.
Instead, the U.S. media: CRICKETS.
What do people think? Do they think that one of the richest, and most well connected men on the planet, who also goes by the nickname "The Currency Killer," made that transaction at that time on accident, or by chance? Furthermore, do people think that the globalist owned media's total lack of attention to the story was also just pure coincidence? Seriously?
The following video from the Next News Network comes from that post mentioned above about Soros liquidating his portfolio. As I said, HUGE warning signs should have been flashing, but no such luck with the U.S. mainstream media.
SUBSCRIBE TO THE TOP STORIES OF THE WEEK IN THE NEWSLETTER HERE
FOR MORE NEWS BY VOICE OF REASON CLICK HERE!
For those of you who are finally starting to realize there is major trouble on the horizon, largely as a result of the failure of the U.S. Dollar and Western banks, deteriorating conditions socially domestically, and nuclear tensions reaching all new heights, then I suggest you get your FREE GUIDE for how to survive Martial Law here, because if/when things begin to go south, by then it will be too late to do anything about it. The writing is on the wall everywhere…
FOR MORE ON DEUTSCHE BANK COLLAPSE:
Deutsche Bank on Verge of $-1 Trillion Collapse; Destroy Global Economy Too?
Deutsche Bank Valued at -$1 Trillion; Economic Chaos Ahead
Dr. Jim Willie: Brexit Result Could Detonate Deutsche Bank!
Deutsche Bank Could Very Well Collapse Entire Banking System
Jim Willie: When Deutsche Bank Fails, Barclays, Citigroup, and More Will Fall Like Dominos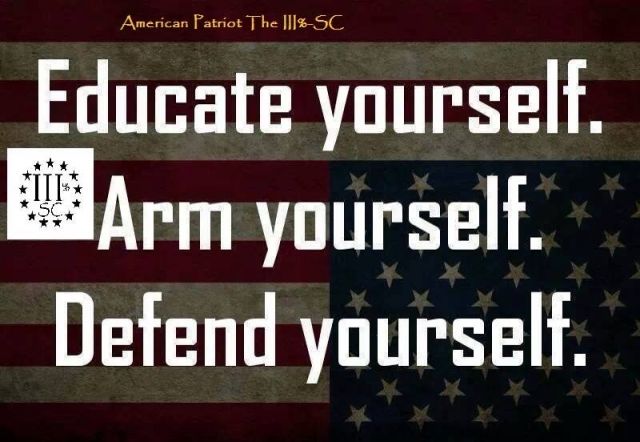 SUBSCRIBE TO THE TOP STORIES OF THE WEEK IN THE NEWSLETTER HERE
FACEBOOK | GOOGLE+ | TWITTER | PINTEREST | STUMBLE UPON | TUMBLR
CRITICAL LINKS TO GEORGE SOROS STORIES:
The Clock Is Ticking Before the U.S. Devolves Into an Armed Revolt (Video)
Soros Predicts Trump Wins Popular Vote, Claims "Hillary's Win Already Done" (Video)
Shadow Government: WikiLeaks Exposes George Soros Controlling Clinton
New World Order Elites In Absolute Terror Of Gold Standard (Interview)
Leaked Soros Memo Reveals Plan for Federally Controlled U.S. Police (Video)
Leaked Docs Show How Soros Continues to Massively Reshape US Elections (Video)
Why Did Billionaire George Soros Sell 37% of His Stock to Buy Gold? (Video)
C.I.A. Links Top Hillary Donor George Soros to Terrorist Bombing

IF YOU READ NOTHING ELSE, THE FOLLOWING POSTS ARE ESSENTIAL:
Dr. Jim Willie: We Are on the Brink of World War; Americans Totally Clueless - Pt. 1
Dr. Jim Willie: We Are on the Brink of World War; Americans Totally Clueless - Pt. 2
Dr. Jim Willie Reveals 2nd Death Threat From U.S. Government (Video)
Bill Holter: Newly Solidified Chinese Superpower Will Replace Dead U.S. Dollar (Interview)
Peter Schiff: Don't Believe the Hype! The Real Economic Fallout From Brexit (Video)
How Will the U.S. Conduct Trade With Worthless U.S. Dollars and No Gold? (Video)
Why Did Illuminated George Soros Liquidate 37% of His Stock to Buy Gold? (Video)
What Exactly Does Global Economic Collapse Coming May 2016 Mean?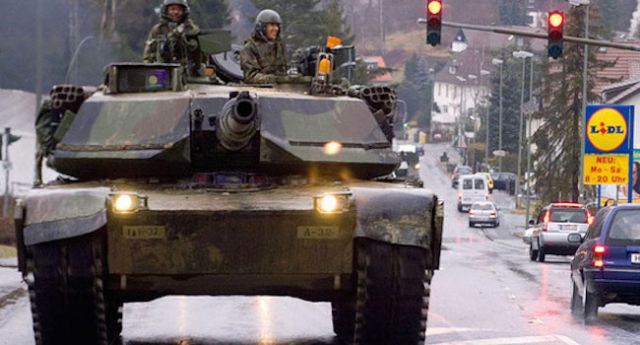 FOR MORE LINKS ON MARTIAL LAW:
Mainstream Media Blasts Alternative News Personality on FEMA Camps (Videos)
Ron Paul: Undeniable Proof Martial Law Is Coming Because of the Economy (Video)
Virginia Police and Homeland Security Doing Exercises for Marital Law Conditions (Video)
Latest News on Government's Preparing For Civil War or Martial Law (Videos)
Martial Law Convoys Sent to Baton Rouge, Dallas, and St. Paul Before Shootings (Videos)
Pentagon Approves U.N. Use Of Force Against American Civilians (Video)
What Is the U.S. Government Endlessly Preparing For (Videos)
Patriot Films Shocking New Video of a FEMA Camp Recently Discovered in Texas
Major Update to Military Movement and Actual Documentation of Their Plans (Video)
United Nations Troops on U.S. Soil Prepared to Assist With Martial Law? (Videos)
Obama Has Prepared FEMA for All Four Storms… Are You Prepared?
13 States Obama Is Using for His Nefarious Secret Agenda (Video)
Obama: Be Ready For EMP Attacks, Engineered Pandemics, Earthquakes, and Martial Law
How Likely is Martial Law in the US, and What Happens Under Martial Law
Law Enforcement Preparing For Rioting on National Scale (Videos)
All Armed Americans To Be Detained In FEMA Camps Starting In 2017? (Video)
Beware of Martial Law: Obama Will Confiscate Firearms Of All 50 States in 2016
Army Not Prepping for Battle; Training For Riot Control and Martial Law
Pentagon Says Preparing For Huge Civil Unrest in U.S. (Videos)
Political Dissidents Homes Being Marked By FEMA Prior to Martial Law?
All You Need To Know About Obama's Coming Gun Grab
Obama Signs Executive Order Permanently Implementing Martial Law
FEMA Concentration Camps Disguised As Malls Being Built Everywhere
Government "Threat List:" 8 Million People To Be Detained Immediately
SUBSCRIBE TO THE TOP STORIES OF THE WEEK IN THE NEWSLETTER HERE
FACEBOOK | GOOGLE+ | TWITTER | PINTEREST | STUMBLE UPON | TUMBLR
FREE GUIDE TO ECONOMIC COLLAPSE OR MARTIAL LAW…
AT THE OFFICIAL BLOG SITE BELOW!
FACEBOOK | GOOGLE+ | TWITTER | PINTEREST | STUMBLE UPON | TUMBLER