- "It is well enough that people of the nation do not understand our banking and monetary system, for if they did, I believe there would be a revolution before tomorrow morning." (Henry Ford)
- "Give me control of a Nation's money supply, and I care not who makes its laws." (M. A. Rothschild)
In the following interview, Dr. Janda from Operation Freedom interviews Bill Holter, arguably one of the best forensic economic analysts in the world, and to give you a feel for how serious the discussion is, to begin the interview, Dr. Janda plays an audio clip from a very brave member of the European Parliament (the only elected body in the European Union), who chose to speak out in a way very few dare to, against the criminal international banking syndicate that runs our world.
Yes, I said the criminal international banking syndicate that runs our world, and it's the same criminal syndicate that goes by many different names. The Bilderberg Group? The Illuminati? The Banksters? Whatever you chose to call them, the simple fact remains that they are very real, very much in control, and they use the mainstream media as their propaganda arm to dupe the masses, either by lying to them often and outright, or by telling them only partial truths that lead the masses to a predetermined outcome, just like sheep.
The following is a sample of what what that brave soul on the European Parliament floor said, which you'll hear in the interview below:
"And until we start sending bankers, and I include central bankers and politicians to prison for this outrage, it will continue. It is my opinion that you do not really understand the concept of banking. All the banks are broke… they're all broke, and why are they broke?
It isn't an act of God. It isn't some kind of tsunami. They're broke because we have a system called fractional reserve banking, which means banks can lend money they don't even have…
It's a criminal scandal, and it's been going on too long. To add to that problem, you have moral hazard, a very significant moral hazard from the political sphere, and most of the problem starts in politics and the central banks, which are part of the same political system.
We have counterfeiting, sometimes called Quantitative Easing, but counterfeiting by any other name. It's the artificial printing of money, which if any ordinary person did, they'd go to prison for a very long time, yet governments and central banks do it all the time."
The gentleman keeps on going… but I think you get the idea. Sound familiar? It should! The problem is hardly isolated to Europe. Who do you think owns the Fed that sets monetary policy in the United States? Unbeknownst to far too many Americans, is the fact that the Fed is in no way a United States Government institution.
Our Fed is a privately owned bank, and it's owned by the same criminal international banking syndicate referred to in the beginning of the interview below. You can also find an amazing documentary at the end of this post on the Fed, who owns it, and how it operates. First listen to the interview between Dr. Janda and Bill Holter:
SUBSCRIBE TO THE TOP STORIES OF THE WEEK IN THE NEWSLETTER HERE
FOR MORE NEWS BY VOICE OF REASON CLICK HERE!
In the interview above, Dr. Janda says something right from the beginning, and it's something we the people need to come to grips with, and fast too: None of this is "conspiracy theory." Most folks have heard the saying, "The greatest trick the Devil ever pulled was convincing the world he didn't exist," right?
Well, the international criminal banking syndicate has done a wonderful job getting their lackey's in the media to dupe the masses into thinking this is all "conspiracy nonsense." Sadly, the criminal banking syndicate is very real, and one way or another, sooner before later, we're all going to be faced with the gravest of circumstances when the system they created to benefit themselves collapses on top of us.
The global reset, or the financial collapse you hear professionals like Bill Holter, Dr. Willie, Peter Schiff, and so many others warning about isn't in some far off future either. Collapse is imminent, and the time to prepare is now! When asked for his assessment of the man's tirade on the floor of the European Parliament, Bill Holter confirms several things. He confirms what analysts like Dr. Jim Willie (who I just wrote about earlier today) and Peter Schiff have been warning about for well over a year now.
BE SURE TO CHECK THELASTGREATSTAND.COM FOR SURVIVAL GEAR!

FREE DETAILED GUIDE TO SURVIVING ECONOMIC COLLAPSE OR MARTIAL LAW HERE
Bill agrees, the banks are absolutely broken, and none are more broken than the central banks themselves, which also happen to be the same ones most closely tied to crooked politicians, particularly politicians like Hillary Clinton and Barrack Obama, both of whom are discussed in the interview.
Echoing what Dr. Jim Willie has said countless times, the amount of outstanding derivative swaps held by the large banks is far, far, far greater the amount of money that exists in the world. The same goes for gold. For example. almost 100x more gold is traded every single day in the financial markets, than has ever been mined out of the ground in all human history.
The Ponzi scheme the world has been living under, is about to go bust, and few people even realize it. In the video below, I take what lots of pundits like to make sound very difficult, and put what is happening globally and with the U.S. Dollar in simple to understand language that anyone should be able to follow:
INSTAGRAM | FACEBOOK | GOOGLE+ | TWITTER | PINTEREST | STUMBLE UPON | TUMBLR
CHECK OUT THE NEW GOOGLE+ PAGE!
As I explained in the video, one of the best examples to demonstrate how much danger the global financial system is in, and how it will affect you, is an example used by both Bill Holter and Dr. Jim Willie, and that's Deutsche Bank. In an interview earlier this week, Dr. Jim Willie pointed out the frightening fact that Deutsche Bank's derivative portfolio is estimated to be in excess of $75 TRILLION Dollars. The bank itself only has a market capitalization (net worth) of roughly $16 Billion Dollars.
$16 Billion isn't even close enough to cover the exposure Deutsche Bank is subject to. To REALLY put the problem in perspective, consider that even if you took the entire continent of Europe's GDP for an entire year, which totals approximately $16 TRILLION Dollars, that still only covers a mere 20% of the total exposure that Deutsche Bank has in its derivative portfolio, and that's just ONE bank. ONE! Western banks are estimated to hold over $1 QUADRILLION in derivatives.
As Bill Holter, Peter Schiff, Dr. Jim Willie, Michael Snyder, and countless others have been saying for some time now, the world is quickly approaching the biggest financial apocalypse the planet has ever known. Some are calling it a Global Reset. Others like Peter Schiff are calling it the single biggest event in all of human history… yet our woefully corrupt and dishonest media (controlled by the globalists like Hillary's largest supporter George Soros) refuses to warn people. Why do you suppose that is?
BE SURE TO CHECK THELASTGREATSTAND.COM FOR SURVIVAL GEAR!

FREE DETAILED GUIDE TO SURVIVING ECONOMIC COLLAPSE OR MARTIAL LAW HERE
As I explained in the video above, there isn't enough money on earth to perform a bailout that would be even remotely close to the magnitude of the bailout required given the level of exposure by Western banks. You just saw the numbers for Deutsche Bank. It would take an entire continent 5 YEARS equal to their total GDP to equal the exposure of just Deutsche Bank alone. Now add all the other Western banks with derivative portfolios, and you can begin to see the enormity of the financial tsunami ahead.
Once the system does finally begin to collapse in on itself, expect to see banks do exactly what they did in Cyprus not long ago, which are called "bail-ins." In the interview between Dr. Janda and Bill Holter, they begin to explain the concept of "bail-ins,", and then I also review them in the second video. In addition to "bail-ins," I also cover how American depositors aren't as insured by the FDIC as the government wants them to think, thanks to the Dodd Frank Act, which was about as friendly to consumers as Obamacare is affordable. Another massive Obama/Democrat lie.
Lastly, for everyone wondering about any of the the following questions, the video that follows is a feature-length documentary film where The Corbett Report explores those important questions, and pulls back the curtain on America's central bank.
What is the Federal Reserve system?
How did it come into existence?
Is it part of the federal government?
How does it create money?
Why is the public kept in the dark about these important matters?
Who is this international criminal banking syndicate?
The truth is that the Federal Reserve is a private banking cartel that has been designed to systematically destroy the value of our currency, drain the wealth of the American public and enslave the federal government to perpetually expanding debt. During this election year, the economy is the number one issue that voters are concerned about. But instead of endlessly blaming both political parties, the truth is that most of the blame should be placed at the feet of the Federal Reserve.
SUBSCRIBE TO THE TOP STORIES OF THE WEEK IN THE NEWSLETTER HERE
FOR MORE NEWS BY VOICE OF REASON CLICK HERE!
For much more information on many of these subjects, Bill Holter and legendary investor Jim Sinclair have teamed up and put out information on their website, jsmineset.com, which is an educational site which presents information throughout the year for your consideration. The information provided can be about precious metals, the markets, geopolitical events and other topics and articles of general information. This is a free information service open to everyone.
Take advantage of the free information. Don't overcomplicate things. You don't need to be a PhD to understand the global financial markets are hanging on by a thread. When in doubt, refer to the numbers for Deutsche Bank. Even without adding every other bank, it should be painfully clear that major trouble is ahead.
Recall that some economists aren't even referring to it as trouble. Peter Schiff continues to call the coming global reset an event that will be so big, it will be the single biggest event in all of human history… Begin getting preparing to the extent you are able. Remember what I said about supply lines in the second video. Once the crisis begins, it's too late.
For those of you who are finally starting to realize there is major trouble on the horizon, largely as a result of the failure of the U.S. Dollar and Western banks, deteriorating conditions here domestically, particularly over the election, or because of nuclear tensions reaching all new heights, then I suggest you get your FREE GUIDE for how to survive Martial Law here, because if/when things begin to go south, by then it will be too late to do anything about it. The writing is on the wall everywhere…
BE SURE TO CHECK THELASTGREATSTAND.COM FOR SURVIVAL GEAR!
FREE DETAILED GUIDE TO SURVIVING ECONOMIC COLLAPSE OR MARTIAL LAW HERE

IF YOU READ NOTHING ELSE, THE FOLLOWING POSTS ARE ESSENTIAL:
Bill Holter: Between Now and Election Will Be Extremely Dangerous (Video)
Dr. Jim Willie: We Are on the Brink of World War; Americans Totally Clueless - Pt. 1
Dr. Jim Willie: We Are on the Brink of World War; Americans Totally Clueless - Pt. 2
Dr. Jim Willie Reveals 2nd Death Threat From U.S. Government (Video)
Bill Holter: Newly Solidified Chinese Superpower Will Replace Dead U.S. Dollar (Interview)
Peter Schiff: Don't Believe the Hype! The Real Economic Fallout From Brexit (Video)
How Will the U.S. Conduct Trade With Worthless U.S. Dollars and No Gold? (Video)
Why Did Illuminated George Soros Liquidate 37% of His Stock to Buy Gold? (Video)
What Exactly Does Global Economic Collapse Coming May 2016 Mean?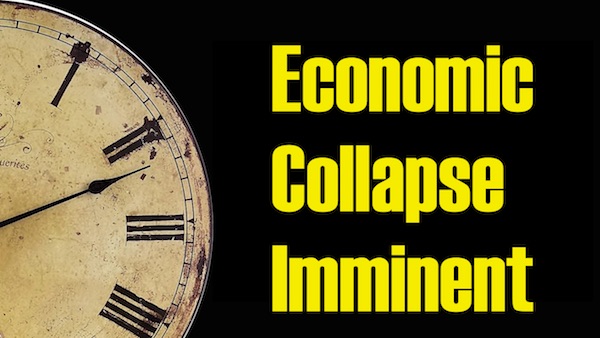 FOR MORE GREAT MATERIAL FROM JIM WILLIE:
Dr. Jim Willie: Western Banking Is Totally Broken, Insolvent and Corrupt
Dr. Jim Willie: Huge Red Flags Could Be Telling Us Global Currency Reset Is Upon Us!
Dr. Jim Willie: The Earth Continues to Turn, Even as it Continues to Crumble
Dr. Jim Willie: Collapse of U.S. Dollar, Rise of Gold, and Global Economic Rehab (Video)
Dr. Jim Willie: Understanding the Root Cause of the Coming Global Reset… (Videos)
Dr. Jim Willie: Soon the Fireworks Will Start, then Hell on Earth Follows (Video)
Dr. Jim Willie: China Isolating the U.S. (and U.S. Dollar) From Trade (Video)
Dr. Jim Willie: Banks Are Beginning to Prepare for Nuclear Winter (Interview)
Dr. Jim Willie: U.S. Elites Are Losing All Their Power (Video)
Dr. Jim Willie and the Systematic Bankruptcy of Western Society (Video)
Dr. Jim Willie: New World Order Elites in Absolute Terror of Gold Standard (Audio)
Dr. Jim Willie: We've Got "Educated People" That Are Stupid As Bedposts
Dr. Jim Willie: The Dollar is Dead! Even Mainstream Media Realizes it!
Dr. Jim Willie: U.S. Dollar is Now a Matter of National Security Due to Poor Decisions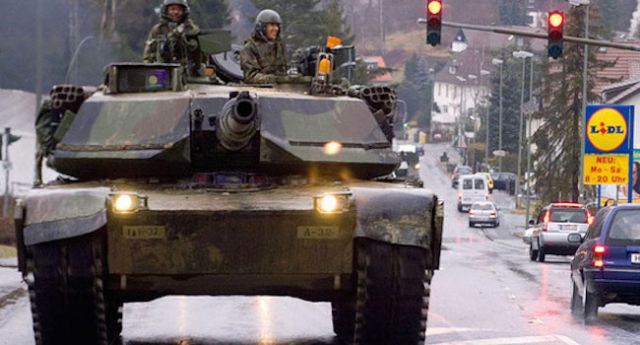 FOR MORE LINKS ON MARTIAL LAW:
Reports of Active U.S. Military Drilling for "Authoritarian Rule of Law" (Martial Law)
U.N. Soldier Says They Will Soon Occupy America: "Going Door-to-Door Taking Guns…"
1,500 Pages of New Documents That Reveal U.S. Government's Martial Law Agenda (Video)
Mainstream Media Blasts Alternative News Personality on FEMA Camps (Videos)
Ron Paul: Undeniable Proof Martial Law Is Coming Because of the Economy (Video)
Virginia Police and Homeland Security Doing Exercises for Marital Law Conditions (Video)
Latest News on Government's Preparing For Civil War or Martial Law (Videos)
Martial Law Convoys Sent to Baton Rouge, Dallas, and St. Paul Before Shootings (Videos)
Pentagon Approves U.N. Use Of Force Against American Civilians (Video)
What Is the U.S. Government Endlessly Preparing For (Videos)
Patriot Films Shocking New Video of a FEMA Camp Recently Discovered in Texas
Major Update to Military Movement and Actual Documentation of Their Plans (Video)
United Nations Troops on U.S. Soil Prepared to Assist With Martial Law? (Videos)
Obama Has Prepared FEMA for All Four Storms… Are You Prepared?
13 States Obama Is Using for His Nefarious Secret Agenda (Video)
Obama: Be Ready For EMP Attacks, Engineered Pandemics, Earthquakes, and Martial Law
How Likely is Martial Law in the US, and What Happens Under Martial Law
Law Enforcement Preparing For Rioting on National Scale (Videos)
All Armed Americans To Be Detained In FEMA Camps Starting In 2017? (Video)
Beware of Martial Law: Obama Will Confiscate Firearms Of All 50 States in 2016
Army Not Prepping for Battle; Training For Riot Control and Martial Law
Pentagon Says Preparing For Huge Civil Unrest in U.S. (Videos)
Political Dissidents Homes Being Marked By FEMA Prior to Martial Law?
Government "Threat List:" 8 Million People To Be Detained Immediately
SUBSCRIBE TO THE TOP STORIES OF THE WEEK IN THE NEWSLETTER HERE
FACEBOOK | GOOGLE+ | TWITTER | PINTEREST | STUMBLE UPON | TUMBLR
FREE GUIDE TO ECONOMIC COLLAPSE OR MARTIAL LAW…
AT THE OFFICIAL BLOG SITE BELOW!
FACEBOOK | GOOGLE+ | TWITTER | PINTEREST | STUMBLE UPON | TUMBLER