In the video below, Infowars reporter Joe Biggs has found that the FBI is working out of a private airport in Burns, Oregon, where they are preparing to respond to the militia led by Ammon Bundy, son of Cliven Bundy, a rancher from Nevada.
"These guys are now set up outside Burns Airport. It's a private airport.," Biggs said.
"There are some police vehicles out here as well. They got trucks blocking off the entrances. Different camouflage vehicles."
Additionally Biggs reported that locals said the activity is "very unusual" for the area.

SUBSCRIBE TO THE TOP STORIES OF THE WEEK IN THE NEWSLETTER HERE
FOR MORE NEWS BY VOICE OF REASON CLICK HERE!
Intellihub Reporter: I just got off the phone with Ryan Bundy and you won't believe what he just told me! Dwight Hammond says he was threatened by U.S. government, and in fear of his life!
Shepard Ambellas Of Intellihub writes:
PRINCETON, Ore. (INTELLIHUB) — I just got off the phone with Ryan Bundy who represents the armed group Citizens for Constitutional Freedom currently occupying a federal building at an Oregon wildlife refuge and you won't believe what he said!
"I am actually pretty disappointed in that but I do understand their decision. It was the Hammond's decision themselves to turn themselves in," Ryan Bundy told me.
My personal feelings are—well I had a direct conversation with Dwight Hammond just two days ago and I asked Dwight: is this really what you want? Do you really want to go to prison? Is that what you really feel you want to do?
And well he got angry at me. He said, of course not, of course not. But he said they will put a bullet in my head. He goes they will kill me without hesitation. And he goes, and they will throw me in the back of the truck. And he goes, I will not be the only body there. […] They—meant anyone else supporting them.
And so he reported to prison not out of duty, not out of respect for the government, not out of guilt for crime that they say he committed, it was simply out of fear of the oppressive government.
[…]
Our groups ultimate goal is to restore and defend the Constitution and particularly the rights of the people in this county.
Do you guys plan to make a stand or do you plan to retreat at this point?
Regardless of what they are doing does not weigh bearing on what we are doing. I mean obviously we are here because of what's happened to them and the many others, but their [the Hammond's] retreat does not dismay us at all.
The FBI has a long history of inserting provocateurs into these type of things. Do you believe that any provocateurs have been planted on scene?
Well you know, we are aware of such things that take place, you know, and we try and catch that etcetera. I see lots of proctors online, so to speak. But yeah we're weary of that, but what are you going to do.
Do you realize that a good portion of the mainstream media has actually turned Americans against you and have even labeled you a terrorist?
"Well they labeled us terrorists several years ago so that's not new. You got to look at the definition of terror."
"Define it for me. You define terror for me," Ryan Bundy asked me.
I responded, "I guess something that scares someone."
"Would you say that terror is extreme fear," Ryan asked.
I answered, 'I would say the word has a heightened sense of fear.'
"Alright so extra fear. Alright so a terrorist is one that uses extreme fear to control a situation. To control a political situation or any particular situation, so that would define terrorism," Ryan said.
That's what terrorists have done,. They have used bombs and bomb threats […] in public crowds […] like the Boston bombing. […] They were using extreme terror to try to control or gain position or something. […] terrorism is extreme fear to control the situation.
Dwight Hammond, he was in fear of being shot in the head. He was fearful for his life, his family's life. He was fearful of others around him. So who has been using those tactics against him? The government has. So who are the terrorists?
When I asked Ryan Bundy if President Barack Obama's announcement of executive action on firearms this week is related to the timing of their demonstration, he said, "[…] somewhat."
Now if they [the government] come there and try to provocateur and escalate the situation will you guys try and defuse it?
Ryan responded:
"Those are questions far and beyond what I will answer at this time."
Ryan also told me that he has no knowledge of any minerals, precious metals or uranium being located on or near the Hammond Ranch which was speculated to be a potential motive of the federal government to do what they are doing.
Ryan also said he has seen absolutely no sign of any government official or law enforcement agent on scene.
H/T: Kevin Blake
LISTEN TO THE CALL FOR YOURSELF BELOW:
FACEBOOK | GOOGLE+ | TWITTER | PINTEREST | STUMBLE UPON | TUMBLER
CHECK OUT THE NEW GOOGLE+ PAGE!
In the post titled, The World is on Fire; Obama Declares U.S. Constitution Public Enemy #1, I said the following:
I keep hearing how the government doesn't want another WACO, but let's face it, these are VERY different times than when the WACO massacre took place. This country is so on edge with this out of control president, the government KNOWS there would be a full on uprising if there is another WACO. So, with that said… what are the possible outcomes of what is unfolding in Oregon?
1. The feds give in to the militia's demands, and return all the property to the people. I'm going to go with "NOT A CHANCE" on that one. Why? Because that would set the precedent that armed citizens could take over federal buildings and make demands whenever they don't like something, and the feds will give them what they want.
2. The militia give in, and they stand down. I'm going to go with "NOT A CHANCE" on that one too! Why? Because their WHOLE beef is with an out of control, lawless, and unconstitutional federal government, and while they have a federal building occupied, what is Obama doing? He's meeting with the Department of Injustice for assistance with MORE illegal and unconstitutional overreaching acts.
3. They come to a truce amounting to the equivalent of a "Do-Over Day" for January 2nd, and the feds agree not to prosecute anyone if they all agree to stand down and walk away. Hmmm. I'm going to go with "NOT A CHANCE" on that one too!' Why? Same reason as #1. Because then every Tom , Dick, and Harry would know there is a precedent for armed citizens to take over a federal building, have their grievances aired to the nation, then walkway without any repercussions.
4.
5. I left #4 blank because I don't even want to think about that possibility. Think along the lines of WACO #2. God forbid the FBI or anyone else fires on Bundy's group, the group has said they will return fire if fired upon. All gun owners across the country are watching closely, and how the feds handle that situation could mean the difference between a second civil war or not.
What am I forgetting? Are there any other outcomes you can think of? Recall my previous posts on this as well:
Obama Wanted War: Now 150 Armed Militia Have Seized a Federal Building In Oregon
Breaking News: Obama Orders Hammond Ranch Destroyed!
The World is on Fire; Obama Declares U.S. Constitution Public Enemy #1
In the posts titled, Breaking News: Obama Orders Hammond Ranch Destroyed, it makes the government's motive to kill the Hammond's VERY clear! The situation brewing has the potential to go REALLY bad, REALLY fast.
When you consider we have a President that has armed the Food & Drug Administration with night vision goggles and sub-machine guns, the Department of Agriculture is equipped with full body armor, the Department of Education has an armory, as does the Post Office, and the EPA, Social Security Administration, and the IRS are all armed to the teeth with their own S.W.A.T.
Teams, you can fully expect this president won't hesitate to fire on U.S. citizens. Otherwise, why in God's name would arm those agencies to the hilt? Remember what REALLY happened at the Bundy Ranch, shown in the video below. This president already gave the green light to fire on women and children once. He won't think twice to give the order again.
What REALLY Happened At Bundy Ranch?
CHECK OUT THE NEW GOOGLE+ PAGE!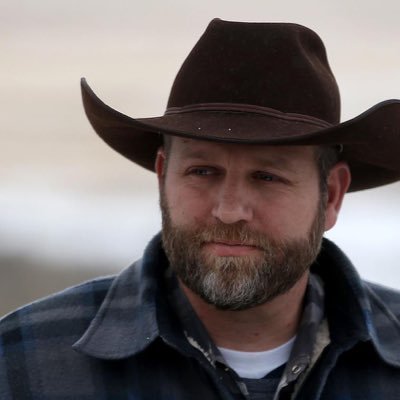 FOR THE TIMELINE ON THE OREGON STANDOFF:
Carol Bundy Issues Call to Arms For Militia to Join Them in Oregon vs. Feds
Obama Wanted War: Now 150 Armed Militia Have Seized a Federal Building In Oregon
Breaking News: Obama Orders Hammond Ranch Destroyed!
The World is on Fire; Obama Declares U.S. Constitution Public Enemy #1
FBI Caught On Video Preparing For Standoff With Militia; Reporter Speaks To Ryan Bundy
Second American Revolution Requires Just One Bullet Be Fired
Oathkeepers Issue Evacuation Order For Women and Children at Oregon Standoff!
Oregon Militia Confirms They Are Not Leaving; Ready to Die For Freedom
Bundy Militia Standoff: Ticking Time Bomb to Force Another American Revolution
FBI Attempting to Shut Down Alt Media With Oregon Standoff (Recorded Call)
Judge and 2 US Marshals in Route to Restore Constitutional Rule of Law
Oregon Situation Heating Up: Bundy Militia Suffers First Arrest Today
Mrs. Hammond Writes Letter to"The Oregonian"
Waco/Ruby Ridge Style Shootout Inevitable at Bundy Standoff in Oregon? (Videos)
Bundy's Militia: "Feds Are Pressuring DCS to Remove Our Kids From Home To Force Surrender"
Militia: "We'll Fight Until Death To Hold Refuge" – Streaming Until Batteries Die"
Blaine Cooper: "Finicum Left His Firearms at Refuge the Day Police Killed Him" (Audio)
From Jail: A Statement From Ammon Bundy to the Public Today, Feb 4 2016
Shocking New Secrets on the FBI-Sanctioned Assassination of LaVoy Finicum (Video)
Martial Law in Burns, Oregon: Post Siege, Feds Terrorizing Local Citizens at Gunpoint
Nevada Assemblywoman Fiore Dominates Press on Bundy/Oregon Refuge
Tyranny: FBI Started Arresting Patriots For Opposing BLM Illegally Seizing Land (Video)
Utah Sheriff to BLM: "I Will Deputize Everyone and Arrest All Federal Agents!" (Video)
LaVoy Finicum: 5 Elite FBI Agents Under Criminal Investigation For Firing (Video)
Bundy Oregon Update: Live Interview From Courthouse on Recent Developments
US Government Guilty of Treason in Oregon; New Bill to Remove BLM'S Power (Video)
Shocking: Oregon Standoff Agent Linked to Other Wrongful Death and Bundy Ranch Too
Ammon Bundy Reports Being Starved and Tortured in Prison (Video)
Ammon Bundy Offers Guilty Plea if Others Are Freed, Despite Being Tortured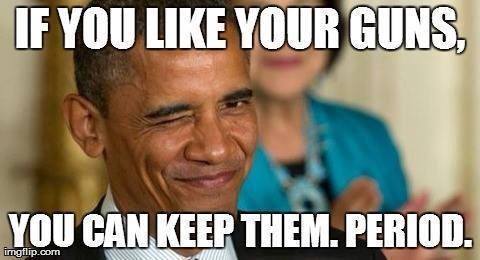 FOR MORE ON BARACK COMING FOR OUR GUNS!
American Revolution Requires Just One Bullet Be Fired
The World is on Fire; Obama Declares U.S. Constitution Public Enemy #1
Breaking News: Obama Orders Hammond Ranch Destroyed!
Happy New Year! Obama Has Targeted Your Gun Rights for Just After Christmas
All You Need To Know About Obama's Coming Gun Grab
Whistleblower Exposes CA Shooting Cover up – Guess Who It Implicates
Mass Shooting, 300 Shot At, 17 Wounded, Media Silent. Why?
Mass Shootings Have Skyrocketed 700% Under Obama – Why?
Obama Wants Americans Disarmed – Because That's What Executioners Do
New Court Ruling Paves Way For Mass Gun Confiscation In America
Patriots Guard Home of Veteran to Stop VA From Confiscating His Guns

FOR MORE ON OBAMA'S TREASONOUS ACTS!
When Obama Suspends 2016 Election, a Guide to Survive Martial Law (Videos)
Treason: Obama Doubles Down on Bringing More Refugees Into US After Brussels
Ex-Obama General Defects, Reveals Sick Obama Plan for America's Future
Looks Like President Barack Obama May Suspend 2016 Presidential Elections…
Top General Admitting That Obama Knowingly Armed ISIS!
Admiral Fired For Leaking Obama Bought Mansion in Non-Extradition Country
Obama Fired 3 Generals, Admiral To Cover Up Benghazi…
Confirmed: Obama Smuggling In Up To 100,000 Refugees Per Year on UPS Planes!
Memo Outlines Obama's Plan to Use the Military Against Citizens
Captured ISIS Leader Makes Terrifying Confession About Barack Obama
Two Generals Interviewed: Constitutional Crisis Could Force Military To Remove Obama
You Won't Believe How Many Things Obama Copied Directly From Hitler
Four-Star Navy Admiral Blasts Obama For Treason, and Reveals Obama's Plans
Former FBI Assistant Director Risks His Life and Just Exposed Obama In Huge Way!
The Proof You've Wanted Regarding Obama's Treason
Former Federal Prosecutor: Obama Plans to Incite Race War This Summer (Video)
Former CIA Director Unloads, Then Issues Severe Warning About Obama
SUBSCRIBE TO THE TOP STORIES OF THE WEEK IN THE NEWSLETTER HERE
FACEBOOK | GOOGLE+ | TWITTER | PINTEREST | STUMBLE UPON | TUMBLR
FREE GUIDE TO ECONOMIC COLLAPSE OR MARTIAL LAW…
AT THE OFFICIAL BLOG SITE BELOW!
FACEBOOK | GOOGLE+ | TWITTER | PINTEREST | STUMBLE UPON | TUMBLER